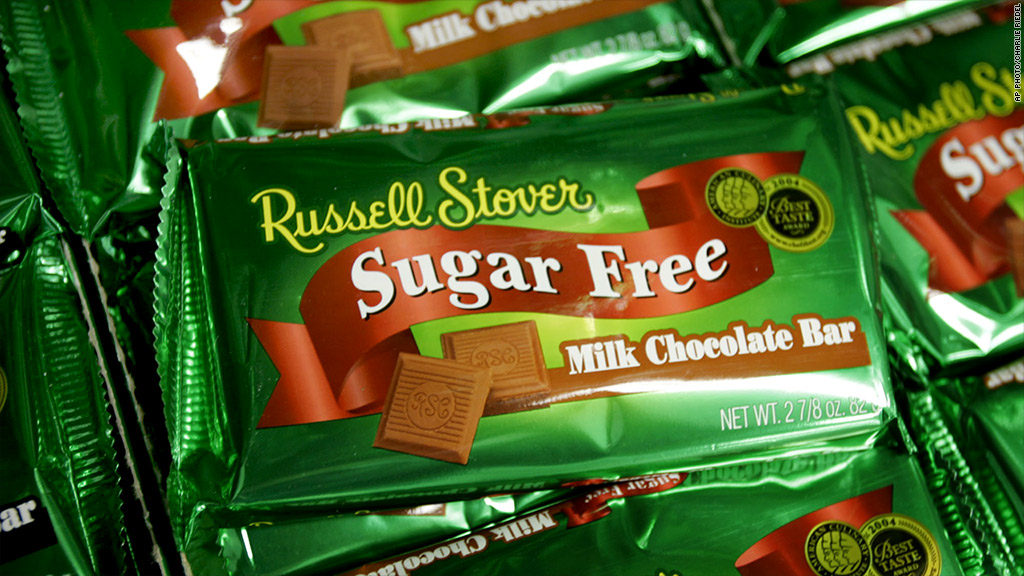 Swiss chocolatier Lindt & Sprungli has inked a deal to buy Russell Stover Candies, maker of Whitman's and other venerable candy brands.
Lindt & Sprüngli said it plans to keep the Russell Stover headquarters in Kansas City, Mo., and will continue improvements at existing factories as "a clear commitment to continuity and local manufacturing."
The company said the deal is expected to close in August or September, pending regulatory approval, and the merged firm will generate $1.5 billion in combined sales in 2015.
Both companies have dominated the candy industry for a long time. Russell Stover was founded in Denver in 1923. It bought Whitman's, founded in 1842, in 1993.
Related: A new life for Crumbs cupcakes
Russell Stover employs 2,700 workers and has four factories in the U.S., including two in Kansas, one in Texas and another in Colorado. The company generates $500 million in annual sales.
Lindt & Sprüngli was founded in Zurich, Switzerland nearly 170 years ago and has about 9,000 employees working at eight factories in the U.S. and Europe, not including the workforce and factories it is acquiring as part of this deal.
The company said it has no plans to close any of the existing plants, or to open any new ones.
Lindt & Sprüngli declined to disclose the monetary value of the deal to CNNMoney. It is reported to be paying about $1.4 billion.