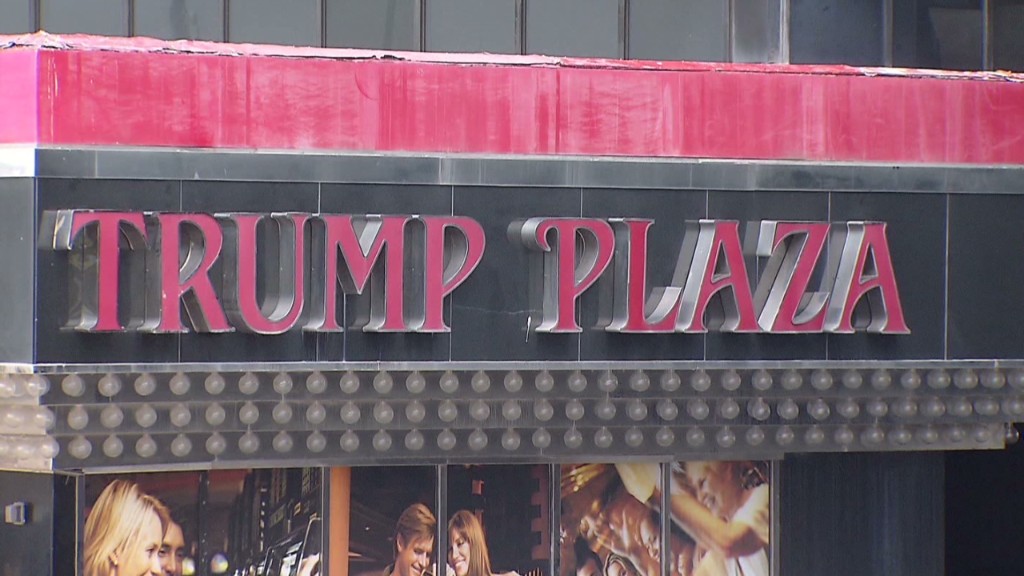 The Atlantic City casino business keeps rolling snake eyes, with thousands of jobs on the line.
The Trump Plaza Hotel and Casino plans to close its doors on or shortly after Sept. 16. A company statement also said notices have gone to employees warning them of the shutdown. Financial documents show that 1,046 people were employed there at the end of last year.
Robert McDevitt, president of the Unite Here union representing food service, hotel and gaming workers, said he wouldn't comment until he can talk to members and review the situation.
The news follows devastating announcements from other Atlantic City gambling establishments.
Showboat said it's shutting its doors on Aug. 31, leaving 2,100 people without jobs, and just last month, Revel Casino Hotel filed for bankruptcy protection for the second time in little more than a year. The company said it might have to cut its 3,100 employees next month if it can't come up with solution. Back In January, the Atlantic Club Casino Hotel closed its doors and fired 1,600 workers.
From the start of 2014, Atlantic City could lose a third of its casinos and about a quarter of its casino workforce by the fall, according to casino industry financial statements.
Related: Online poker players get $76 million back
The gambling business in Atlantic City has been in a steady decline in recent years as casinos opened in neighboring states, including ones closer to New York and Philadelphia than those in the Jersey Shore city.
"Trump Plaza never really differentiated itself," said Robert Shore, of Union Gaming Research. "It's now easier for people in the area to go to the ones that are closer rather than travel to Atlantic City."
Annual revenue for Atlantic City's casino industry fell 6.2% last year to $2.9 billion. Trump Plaza has been especially hard hit. Revenue fell 28% in 2013 to $74 million. In the first months of 2014, revenue fell 27%.
Although Trump Plaza uses his name, Donald Trump has no day-to-day control of the Trump Plaza Hotel and Casino, according to analysts. They say the extent of Trump's connection extends to a name-licensing agreement .
The Trump Organization did not respond to a request for comment. But Trump's Twitter feed had a tweet Monday saying: "Again, for all of the haters and losers, I have NOTHING to do with Atlantic City - got out a long time ago!"
Politicians in Atlantic City are deeply concerned about the loss of jobs.
Related: Macau's gambling industry dwarfs Vegas
"The best scenario would be another casino business coming in and buying the Trump Plaza, but the property needs about $100 million in capital improvement spending," said assemblyman Vincent Mazzeo who represents the area.. "There's also about $15 million to $25 million in pension obligations that would have to be considered."