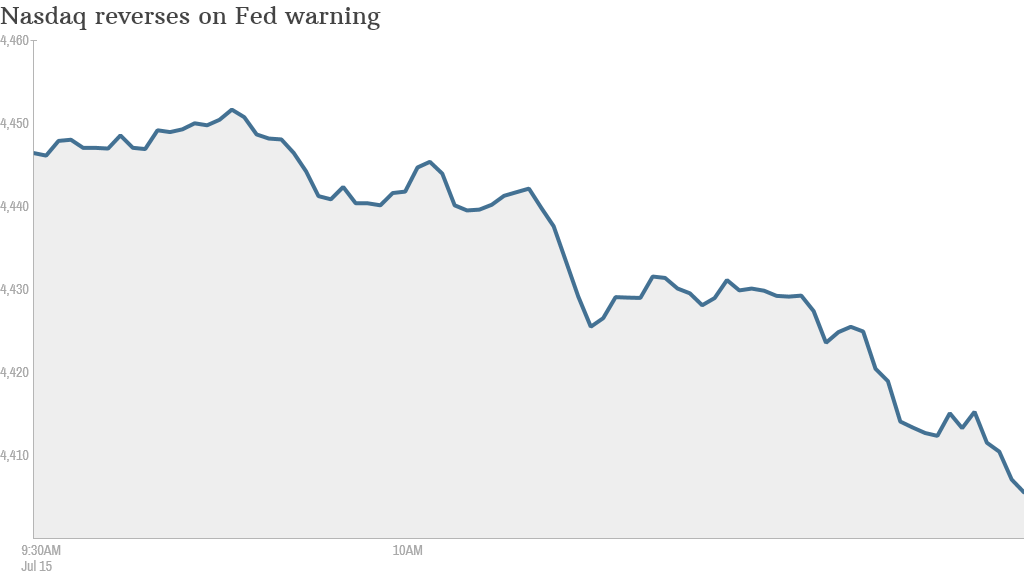 Alarm bells went off on Wall Street Tuesday morning as the Federal Reserve warned of a bubble in social media and biotech stocks.
Even though central bankers aren't exactly stock pickers, the Fed says the price tags on some sectors "do appear substantially stretched," particularly those for smaller companies in the social media and biotech sectors.
That isn't an earth-shattering statement to anyone following the stock market. These sectors have already experienced declines in recent months due to concerns they are expensive.
"It sounds like the folks at the Fed are reading the newspapers," quipped Ed Yardeni, president of investment advisory Yardeni Research.
Still, the Fed comments sparked kneejerk selling on Wall Street of stocks.
Related: Yellen says the economy still needs Fed stimulus
Despite the fact that the Fed only mentioned "smaller" stocks in these sectors, giants like Amgen (AMGN) and Facebook (FB) were slapped down by nearly 2% each. Twitter (TWTR) and LinkedIn (LNKD), which would qualify for midsize social media stocks, retreated about 1% a piece.
The overall market also pulled back, with the Nasdaq Composite -- home to many biotech and social media stocks -- shedding 1%.
Related: 4 signs the stock market is overheating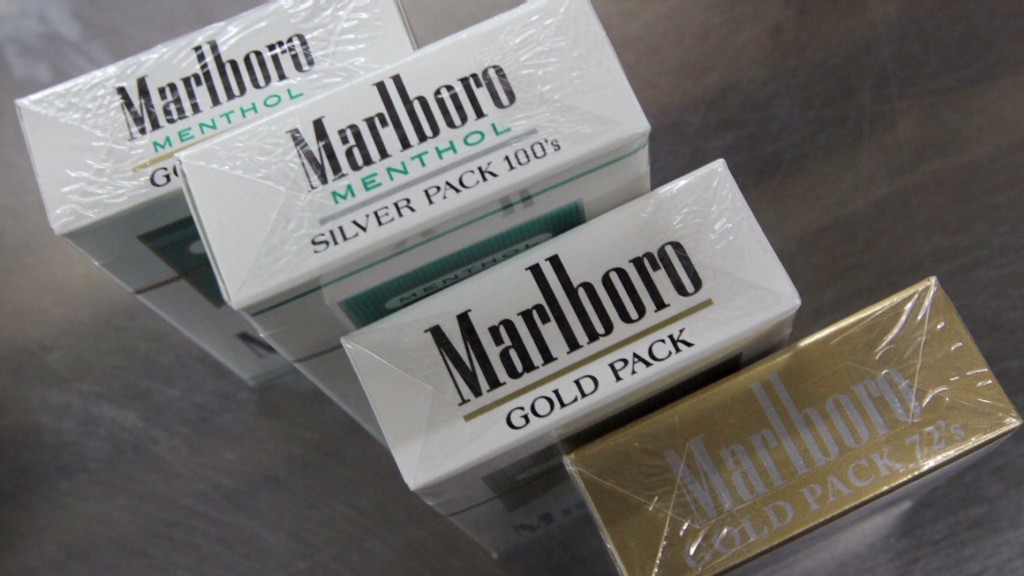 There's little doubt some biotech and social media stocks are expensive.
Just look at Vertex Pharmaceuticals (VRTX), which dropped 2% on the Fed comments. This biotech stock carries a forward price-to-earnings (P/E) ratio of about 136, making it the second-most expensive stock in the Nasdaq 100 as of Monday. Even Facebook's forward P/E of about 37 is lofty when compared to most stocks.
Yet Steve Weeple, managing director of global equities at Standard Life Investments, said other areas of the biotech world have real value.
"There are some really strong franchises like Gilead (GILD), Amgen and Celgene (CELG). These deserve their ratings. They are no longer 'concept' stocks," he said.
Related: 3 takeaways from the Cynk stock blowup
While the Fed warned in its monetary policy report about potential small bubbles, the central bank didn't sound overly worried about the stock market.
"Valuation measures for the overall market in early July were generally at levels not far above their historical averages," the Fed said. That suggests that investors, as a whole, "are not excessively optimistic regarding equities."
CNNMoney's Heather Long contributed to this report.