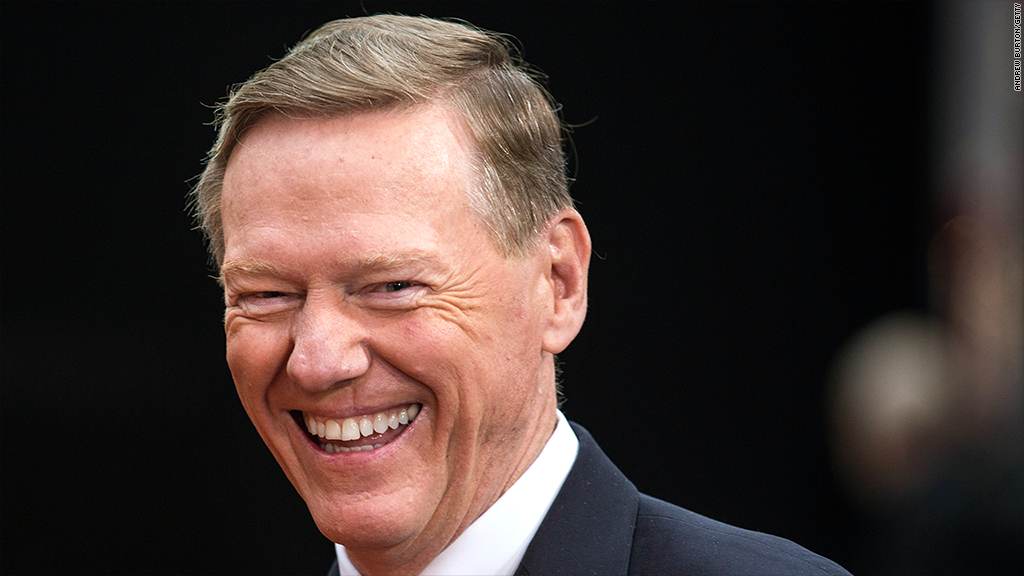 After riding into the sunset at Ford, Alan Mulally is taking his talents to Silicon Valley.
The former Detroit star has agreed to serve on Google's (GOOGL) board of directors, the tech titan announced in a blog post on Tuesday.
"Alan brings a wealth of proven business and technology leadership experience," Google CEO Larry Page said.
Mulally, 68, stepped down as CEO of Ford (F) in June after nearly eight years of steering the storied auto maker. He's credited with turning around Ford and helping it avoid filing for bankruptcy like its rivals General Motors (GM) and Chrysler did.
Related: New Ford CEO gets 14% raise
"I am honored to serve on the board of a global iconic company that is dedicated to enhancing our lives," Mulally said.
In some ways, the decision to join Google as a director fulfills rumors last year that called for Mulally to join a tech company. At the time, the Ford executive was viewed as a leading candidate to replace Steve Ballmer at Microsoft (MSFT), which ultimately decided to tap Satya Nadella instead.