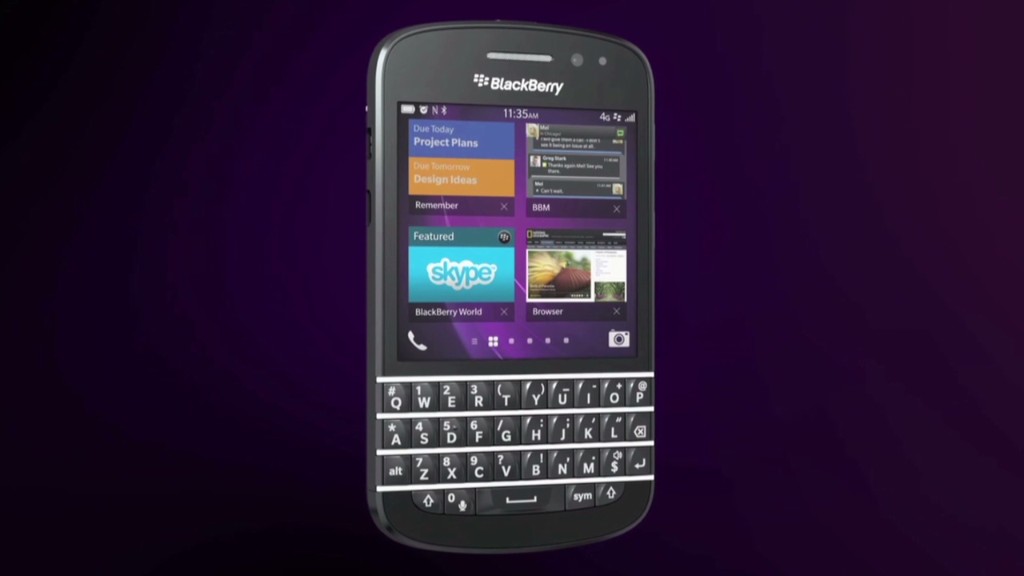 BlackBerry has had a heck of a year.
The stock is up nearly 35% in 2014 as investors embrace the turnaround strategy from new CEO John Chen.
Now Chen may face his biggest challenge yet: A direct assault from two tech titans.
Apple (AAPL) and IBM (IBM) announced a partnership that will let Big Blue offer souped-up iPhones and IPads to corporate customers.
Shares of BlackBerry (BBRY) plunged nearly 12% Wednesday on the news.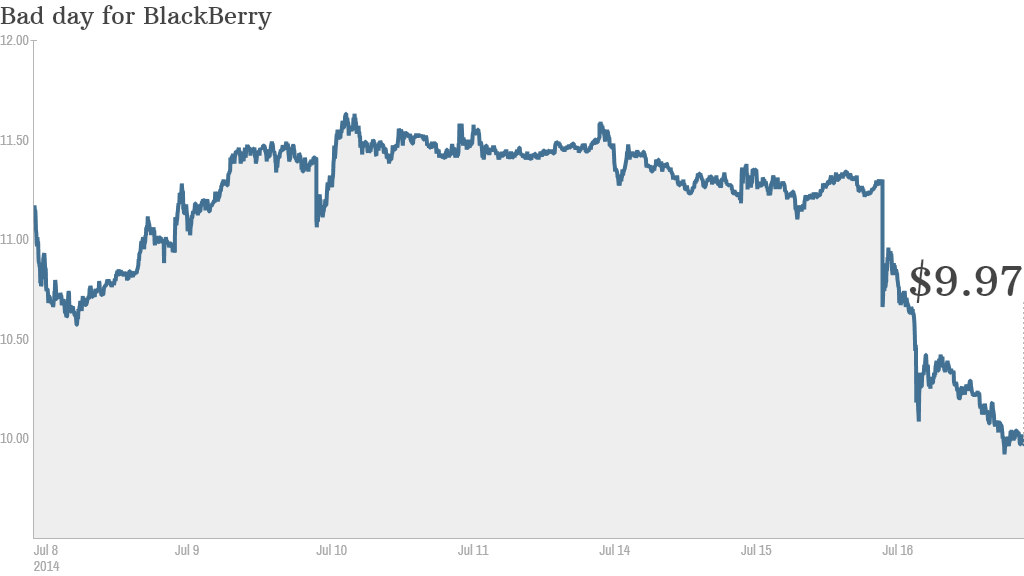 Although BlackBerry is losing the consumer smartphone battle to Apple, companies like Samsung that sell phones running on Google's (GOOG) Android and even Microsoft, it has remained popular in the IT departments of many corporations and government agencies.
The BlackBerry is still the mobile device of choice for many big businesses, partly due to security reasons. But that too is changing as more companies allow their workers to connect personal devices to corporate networks.
Related: BlackBerry is running out of lives
If BlackBerry loses even more share of the small device business, then the company's turnaround may come to a screeching halt.
To Chen's credit, he still has time to get BlackBerry back on track. The company reported an increase in its cash position in its most recent quarter.
Chen is also steering BlackBerry into the connected home and auto markets with its QNX software. And then there's the recent deal that will let BlackBerry 10.3 customers access Android apps on Amazon's (AMZN) app store later this fall.
But the big dive in BlackBerry's stock price Wednesday shows just how tenuous the company's situation is. Investors are still nervous ... and with good reason.
IBM and Apple are significant threats individually. As a team, they are even more formidable. And Wall Street clearly approves of the pairing. Shares of Apple hit a new 52-week high before pulling back later in the day while IBM rose about 2%.
Perhaps it's time to come up with a nickname for the two like "Wintel" is for Microsoft's Windows and Intel (INTC). AppBlue? Or maybe iBM?
Whatever you want to call it, it's hefty competition.