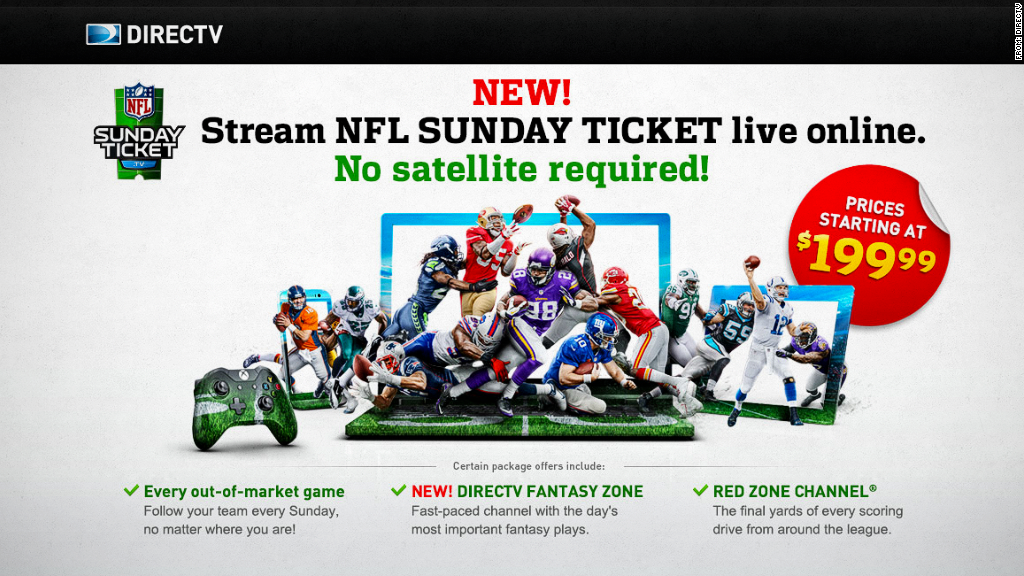 NFL Sunday Ticket is coming to smartphones.
DirecTV is offering NFL fans the chance to stream every out-of-market game of the upcoming regular season on a computer, smartphone or tablet, even if they don't have a satellite TV account.
That's a first for mobile users. Verizon (VZ) customers have been able to stream NFL games on mobile devices for the past few years, though that deal relates only local-market feeds and the playoffs.
DirecTV's streaming packages start at $200 for the year, and will only be available to people in selected cities -- you can check the website to see if you're eligible.
DirecTV (DTV) already has exclusive rights to carry non-local pro football games on TV through its "NFL Sunday Ticket" package, though that deal expires at the end of this upcoming season.
Related: What AT&T-DirecTV deal means for consumers
"Sunday Ticket" is critically important for the company, so much so that AT&T worked language into the companies' pending merger agreement that would allow it to walk away from the deal if DirecTV loses its NFL rights.
Both companies have said they expect to finalize a deal with the NFL before the end of the year -- and before the merger takes place.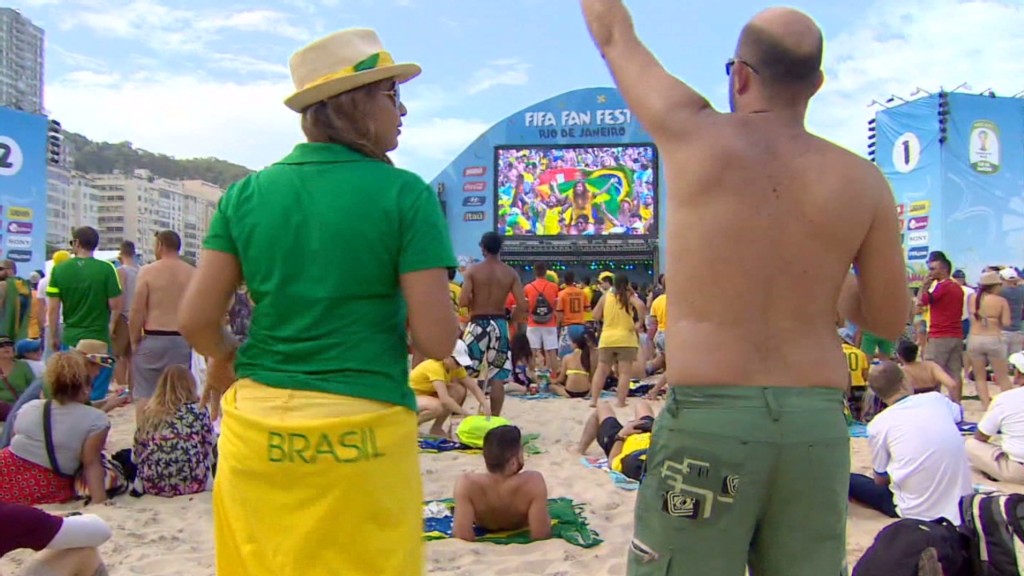 Should the AT&T-DirecTV deal be approved by regulators, the combined company could include NFL streaming access as part of a package with wireless, cable, landline telephone and Internet service.