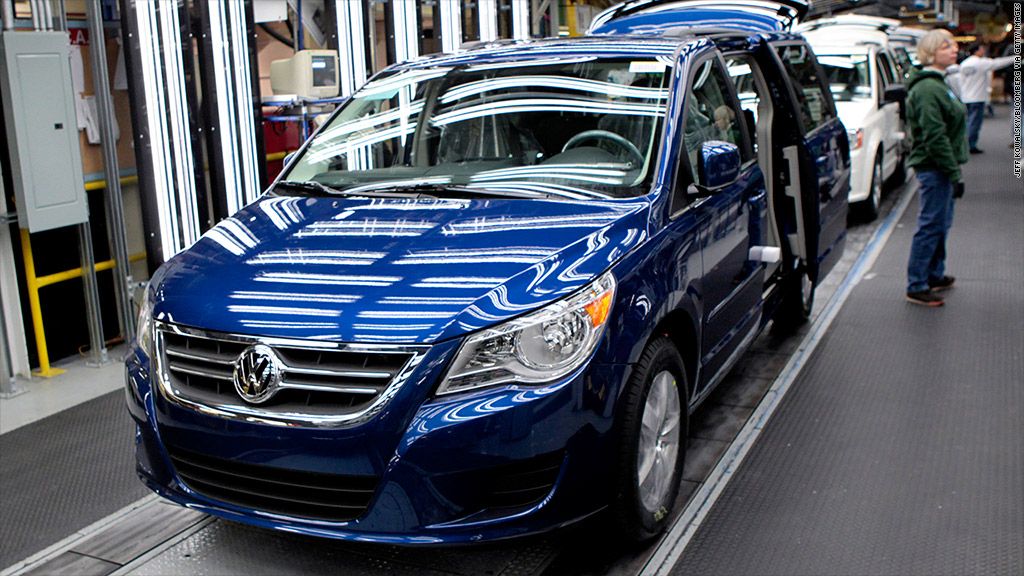 Fiat denied Thursday it was in merger talks with Volkswagen, but its shares held on to strong gains in a weaker Italian market.
Germany's Manager magazine reported that Volkswagen (VLKAF) is considering a full or partial takeover of Fiat (FIADF), which bought bankrupt Chrysler in 2009.
Controlling shareholders have held a series of discussions about a deal, the magazine reported, citing unnamed company sources.
"Fiat states that they have not held discussions with Volkswagen regarding a potential merger," the Italian automaker said in a statement.
Volkswagen also denied any talks. "There are currently no M&A projects on the agenda," a spokesman said, adding management was focused on improving efficiency across the group.
Manager said the Agnelli family that controls Fiat wants to concentrate on the Ferrari sports car brand, but withdraw from its other car-making activities.
The report said the German automaker would use Chrysler's dealer network and its range of SUVs and pickups to challenge global rival General Motors (GM).
Related: Most iconic American cars
Shares in Fiat gained 1.7%, while Volkswagen shares fell 2% in European trading. Italian stocks were 1.5% weaker.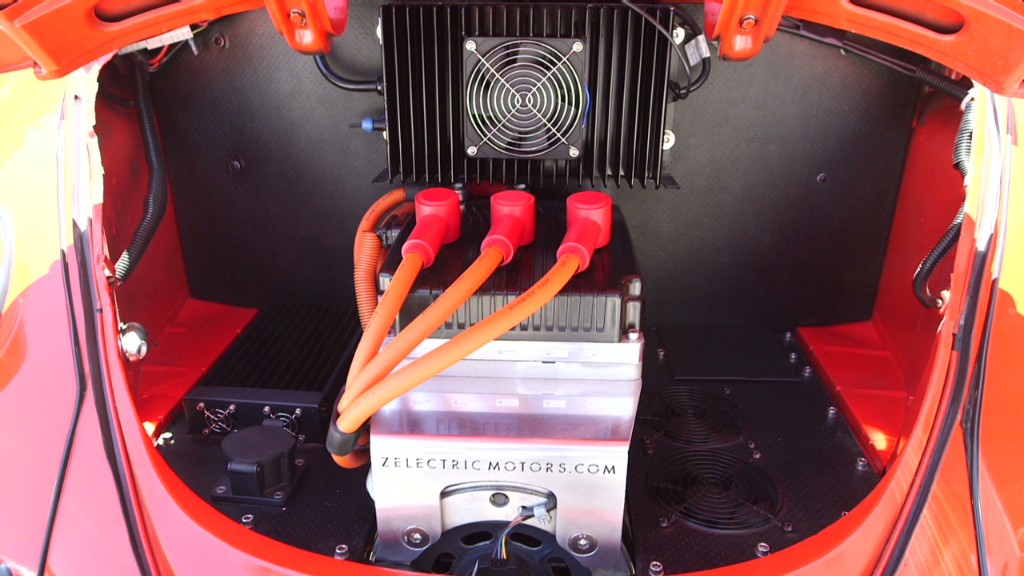 Chrysler has enjoyed success under Fiat's ownership. It returned to profitability in 2011 and has been steadily improving sales and market share.
Worldwide vehicle sales last year were 2.4 million, up 9% from 2012, driven by a 14% increase in U.S. retail sales. Chrysler is targeting worldwide shipments of 2.8 million vehicles this year, up from 2.6 million in 2013.
Fiat completed its Chrysler takeover in January when it agreed to pay $3.65 billion for a 41% stake owned by the United Auto Workers union's health trust.
Shares in a new parent company -- Fiat Chrysler Automobiles -- are due to start trading in New York and Milan later this year.