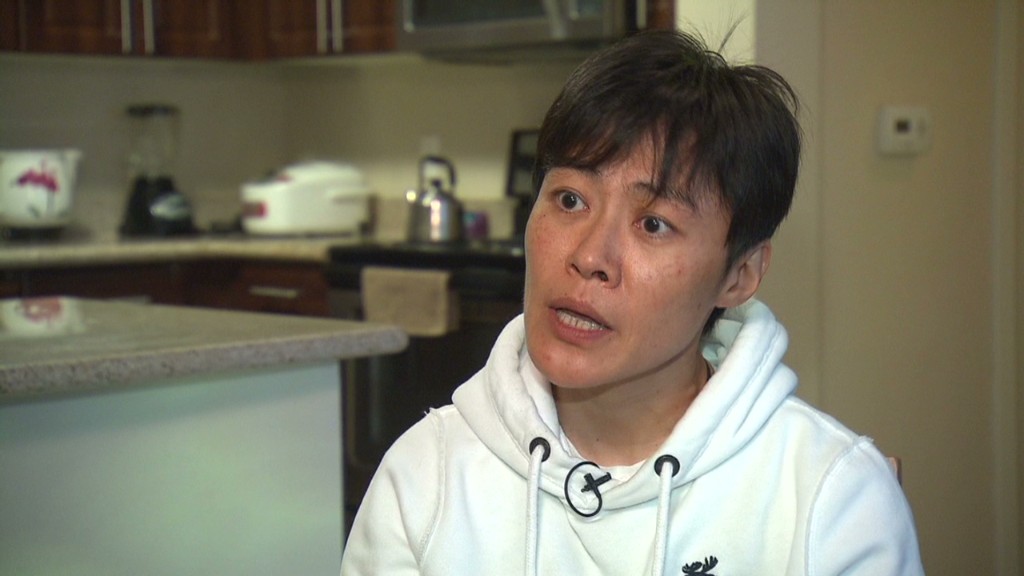 In an interview with CNNMoney, former Yahoo engineer Nan Shi spoke out against the woman she believes sexually harassed her and the company she says failed to help.
"'I don't feel safe. I got sexual harassment, I got work retaliation," Shi says she told Yahoo's human resources department in April. In an interview with CNNMoney, Shi says she was told to stay at home while the company investigated the claims.
Shi said she suffered depression while waiting for the investigation to be conducted. "It was the hardest time I went through," she said. "After a month, I finally went to my family doctor. I told her I have depression. I cannot go out -- basically I locked myself up in the room."
In a counter suit, the woman Shi is accusing, Maria Zhang, says the allegations against her are completely false, calling them "inhumane." Yahoo issued a statement backing the executive and promising to "fight vigorously" to clear Zhang's name.
Shi said she grew frustrated when Yahoo found the sexual harassment claims unsubstantiated.
"They occasionally called me, asked me how I'm doing," she recalls. "Each time they just told me they've done complete investigations and they did not find anything."
Shi says she wrote the company a list of points to investigate ranging from sexual harassment to work harassment.
The defamation suit filed by Zhang said there was no evidence to support Shi's claim of a sexual relationship with Zhang.
As a result of the alleged incidents, the software engineer, who has worked at both AOL and Microsoft, says she can't bring herself to open her computer.
"I don't want to open any software I was using to write software because it makes me -- I don't know -- think about what happened to me," she told CNNMoney.
Originally from Beijing, Shi studied in the United States, becoming a software engineer for AOL and then landing a job a Microsoft for five years. She left Microsoft to work at Zhang's startup, which was later sold to Yahoo.
"The most important thing is to clarify the truth, to let people know what happened to me," Shi says. "And to—to make this kind of thing no longer happen to people like me."