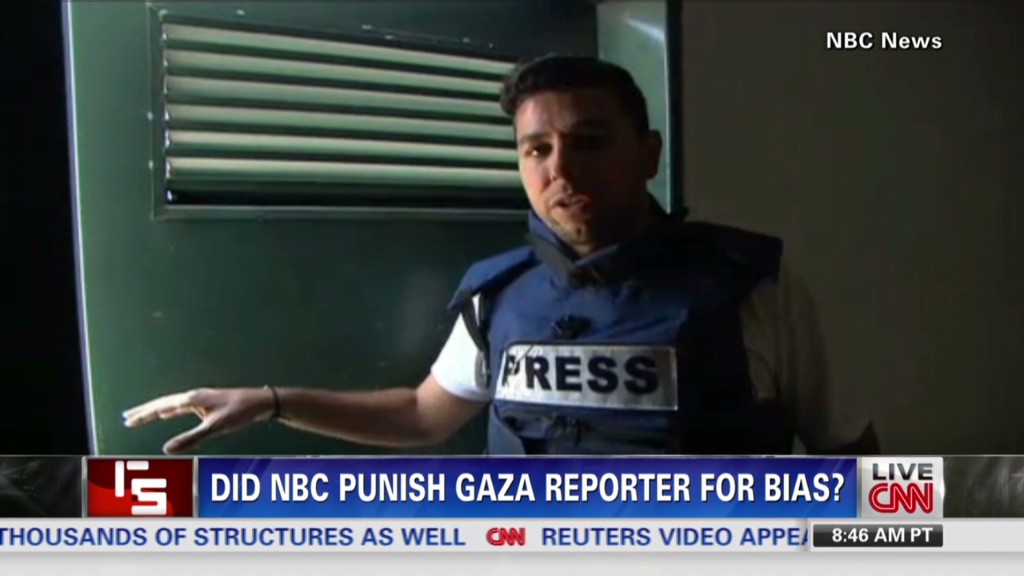 NBC News Foreign Correspondent Ayman Mohyeldin returned to Gaza on Sunday, four days after network management told him to leave the conflict zone amid breaking news coverage.
His exit from Gaza had caused an uproar among his fans and fellow correspondents, some of whom wondered if Mohyeldin, the network's only Arab-American correspondent in the region, was being censored by the network. Ultimately, the public backlash played a role in the network's decision to reinstate him, according to interviews with NBC News employees.
Until now, little has been reported about the circumstances of Mohyeldin's exit from Gaza. Among some NBC employees, concerns still linger about whether Mohyeldin was singled out for his empathetic stories about Palestinians in Gaza. But the interviews strongly suggest that this was a situation caused by network news infighting and bureaucracy.
Said one of the employees, "Everyone's looking for a conspiracy and missing the real story, which is a news division making mistakes through ratings nervousness."
The employees spoke on condition of anonymity, fearing they'd face disciplinary action if they were named. They spoke independently and had similar accounts of what happened in Gaza, in London (where NBC's international coverage is organized) and New York (where the news division is headquartered).
Mohyeldin had already been in Gaza for about two weeks when, on Wednesday, July 16, Chief Foreign Correspondent Richard Engel arrived in nearby Tel Aviv. Engel, the network's biggest overseas star, became the lead reporter in the region -- a common television news practice.
Related: Fear returns to the stock market
Mohyeldin understood that the "NBC Nightly News" might only make time for one report from the region on Wednesday night, and that it would likely be Engel's. But then he witnessed an Israeli strike on a Gaza City beach. Four children were killed in full view of reporters. Mohyeldin and his crew began filming, and he alerted his bosses to the potential for a "Nightly News" story about what he'd just seen.
In New York on Wednesday afternoon, NBC News President Deborah Turness became personally involved: wanting "Nightly News" to consider using Mohyeldin that night, she asked him to send in a script and prepare a TV package.
When she screened the package, however, the sources said Turness was disappointed in his "tracking," the television term for a reporter's narration of a package. Instead of asking him to narrate it again, or appear live on "Nightly News" to tell the story in his own words, Turness said the script would be given to Engel instead.
NBC poached Mohyeldin in 2011 from Al Jazeera English, where he'd been widely praised for his live reports from the Middle East. "But network news is all about scripting and storytelling," one of the employees said, and some managers had doubts about Mohyeldin's skills.
According to another employee, though, a story had never before been taken away from Mohyeldin for "tracking" reasons, so it raised eyebrows.
Hours later, Engel read parts of Mohyeldin's script on "Nightly News." One of the employees called it "completely unethical" to "take a story that somebody reported and give it to another reporter who's not even on the ground."
Other employees said there wasn't time for a major re-write.
Related: Amazon's latest -- (nearly) unlimited reading for $9.99
Did this decision demonstrate unfairness on the part of NBC, or more mundane internal politicking? Engel is one of NBC's most recognizable correspondents, after all, and "Nightly News" is locked in a battle with ABC's "World News" for No. 1 in the Nielsen ratings.
"The producers are so paranoid about the ratings, they'll do anything to stick with the faces viewers know and trust -- so that would be Richard over Ayman," said one of the employees. "Plus, there is no tolerance if a story is fed in and doesn't live up to expectations."
Mohyeldin repeatedly appeared on NBC's cable news channel, MSNBC, to share what he'd witnessed along the beach. After those reports and "Nightly News," he was told that Engel was coming to Gaza, so he had to leave. This was the biggest head-scratcher of all, and a big part of the reason for the subsequent uproar.
Mohyeldin knew the Gaza story better than any other correspondent -- so why not keep him there while adding Engel? That's what Mohyeldin proposed to the executive in charge of international newsgathering, David Verdi -- but Verdi cited unspecified security reasons. "The decision is final," Verdi told him, according to a person told of the conversation immediately afterward.
Mohyeldin departed for Tel Aviv on Thursday morning. His absence from Wednesday's "Nightly News" was noticed by colleagues and was written up by the industry blog TVNewser. Soon "let Ayman report" and "free Ayman" hashtags were showing up on Twitter and NBC was being accused of pro-Israel bias by sidelining Mohyeldin.
NBC declined to comment throughout Thursday and Friday, which fed the speculation about what had happened. To date there is no evidence that Turness's bosses at NBC or its parent company, Comcast (CCV), intervened in Mohyeldin's reporting or singled him out because of his background.
Behind the scenes, the network tried to convince Mohyeldin to sign off on a statement that, he thought, whitewashed the situation. Later on Friday, NBC management directly apologized to him and reassigned him to Gaza.
In a statement on Friday night, NBC credited Mohyeldin for "extraordinary reporting throughout the escalation of the conflict in Gaza."
"As with any news team in conflict zones, deployments are constantly reassessed," the network said. "We've carefully considered our deployment decisions and we will be sending Ayman back to Gaza over the weekend. We look forward to his contributions in the coming days."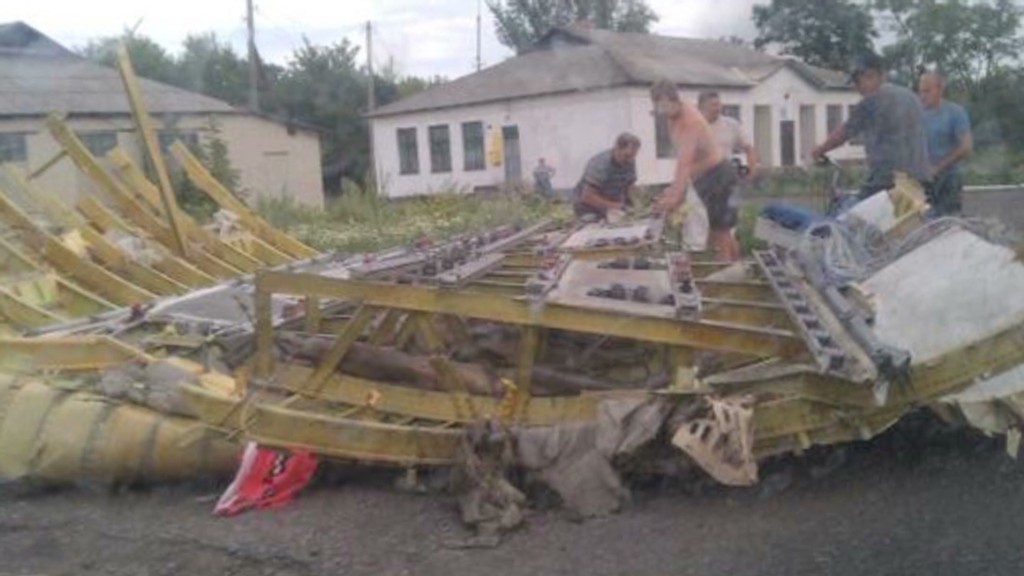 The network did not explain the reversal, but the statement came close to acknowledging that it had made a mistake by pulling him out of Gaza.
"Thank you to everyone's support over the past few days," Mohyeldin wrote on Facebook. He called himself "proud of NBC's continued commitment to cover the Palestinian side of the story."
NBC's critics weren't fully satisfied. "So basically NBC is saying 'We thought we'd get away with this but we realized we were wrong,'" Yousef Munayyer, the executive director of The Palestine Center, wrote on Twitter. "Just shows you the power of social media."