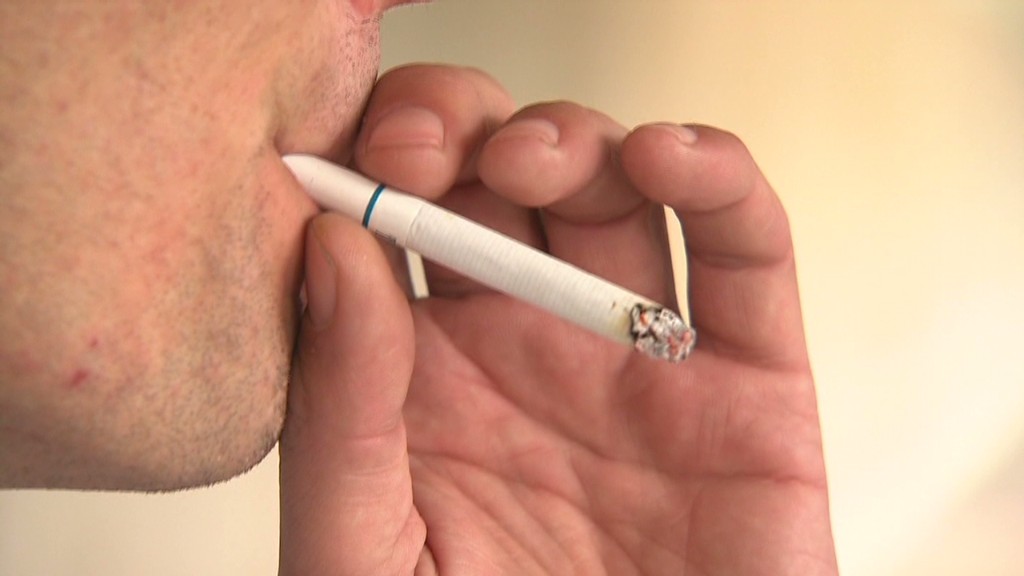 R.J. Reynolds Tobacco Co. (RAI) -- maker of the Camel, Kool and Pall Mall brands -- still has about 5,130 cases to fight. They're the remnants of a Florida class action lawsuit from the 1990s that was dismantled but allowed to move forward as individual cases.
Plaintiff Cynthia Robinson argued that Reynolds failed to warn her husband, Michael Johnson, of the risks of smoking when he began at age 13. He died of lung cancer at age 36 in 1996.
Related: The lucrative business of cigarette smuggling
Nearly seventy such cases against the company have been tried, according to documents the company filed this spring with federal regulators. Reynolds has been ordered to pay victims $232 million, but most cases are tied up in appeal, so the company has only paid about $83 million so far.
The $23.6 billion award due to Robinson consists entirely of punitive damages, which are designed to punish companies for gross misbehavior. The jury also awarded Robinson $16 million in standard damages, such as lost wages and healthcare costs.
Reynolds has said it will appeal the multi-billion decision and believes it unconstitutional. At the very least, a judge could sharply reduce the dollar amount of the award.
Even if other verdicts against Reynolds aren't quite so humongous, the amounts could start to add up quickly. The company also faces lawsuits unrelated to that Florida class action.
Related: States call on pharmacies to stop selling tobacco
Juries in the remaining cases will likely continue to award damages for lost wages and similar costs, said Celene Humphries, a partner at Brannock & Humphries who was not involved in the Robinson case but has represented other alleged victims. But she said it's unlikely that any will award such outsized punitive damages.
About half of the tobacco cases that have gone to trial have resulted a significant award for the victim. The other half found the tobacco manufacturers were not at fault, ended in a mistrial or an award of less than $50,000.