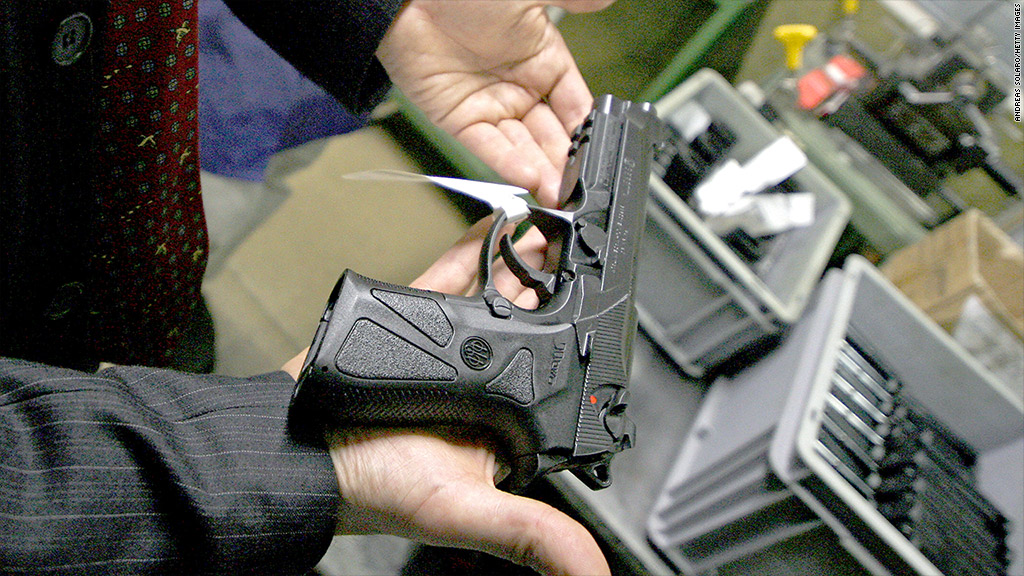 The fear of stricter state gun laws is pushing Beretta USA to move all of its manufacturing from Maryland to Tennessee.
The gun manufacturer said Tuesday that it is "very worried" about keeping a factory in Maryland.
While proposed gun laws that would have closed most of Beretta's operations failed to pass the state's legislature last year, the company is worried that even tougher legislation could be successfully pushed through in the future, said spokesman Jeff Reh.
Beretta makes approximately 1,500 weapons each day. The company produces a wide range of firearms from hunting rifles to pistols.
While it will keep administrative offices in its facility in Accokeek, Md., all manufacturing capabilities will be relocated to a new plant in Gallatin, Tenn. in 2015. The move leaves 90 jobs in Maryland, but shifts 160 jobs to the new facility, Reh said. The new plant will hire around 300 people in the next five years.
Related: AK-47s become hot commodity after U.S. sanctions
Originally, Beretta intended to use the new Tennessee location to only manufacture new products.
"We have decided that it is more prudent from the point of view of our future welfare to move the Maryland production lines in their entirety to the new Tennessee facility," said general manager Jeff Cooper in a statement.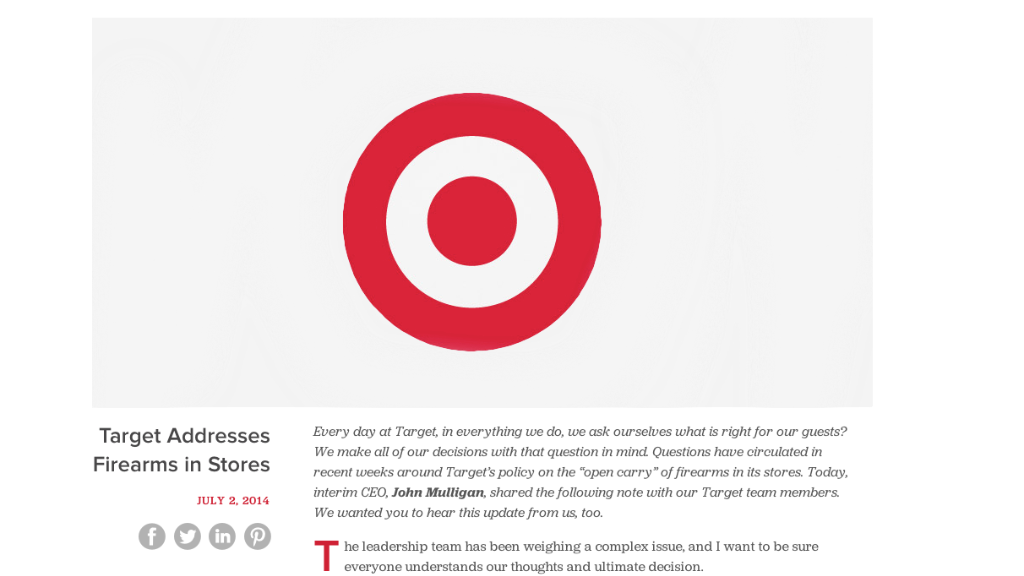 Fear that new legislation could make it more difficult to purchase guns has driven up overall sales in recent years, as shooters stockpile weapons. But enthusiasts seem less worried in 2014. Sales have dropped 7.6% through the end of June, according to CRT Research.
A spokesman for Gov. Martin O'Malley, a Democrat and proponent of the tighter laws, said he is "disappointed with this decision" but stands by the legislation.