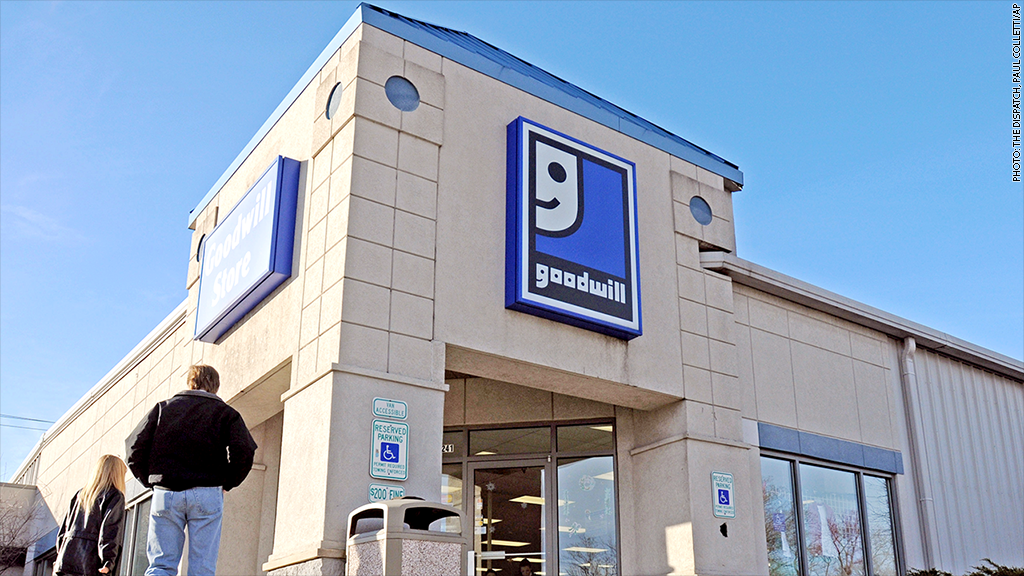 Goodwill Industries said it has found no evidence of a security breach after working with federal investigators for several days, following reports of potential theft of customers' credit card data.
So far no security breach has been identified, said Goodwill spokeswoman Joye Taylor. "We are currently working with the Security Service and payment card industry fraud investigative units to identify if a breach has occurred."
Taylor said Goodwill has formed "response team" and has been working "throughout the weekend" to follow up on reports of a security breach.
Related: Google's plan to rid the world of cyberattacks
"We are proactively engaged with the payment card industry contacts, the Secret Service and all Goodwill headquarters to identify what problem, if any, exists so that we can take prompt and appropriate actions as well as communicate appropriately to any affected parties," she said.
KrebsonSecurity reported on July 14 that financial institutions were "tracking what appears to be a series of credit card breaches involving Goodwill locations nationwide."
Major retailers, including Target (TGT), Neiman Marcus and Michaels Stores, as well as the restaurant chain P.F. Chang's, have been hit by a wave of security breaches since the 2013 holiday shopping season.