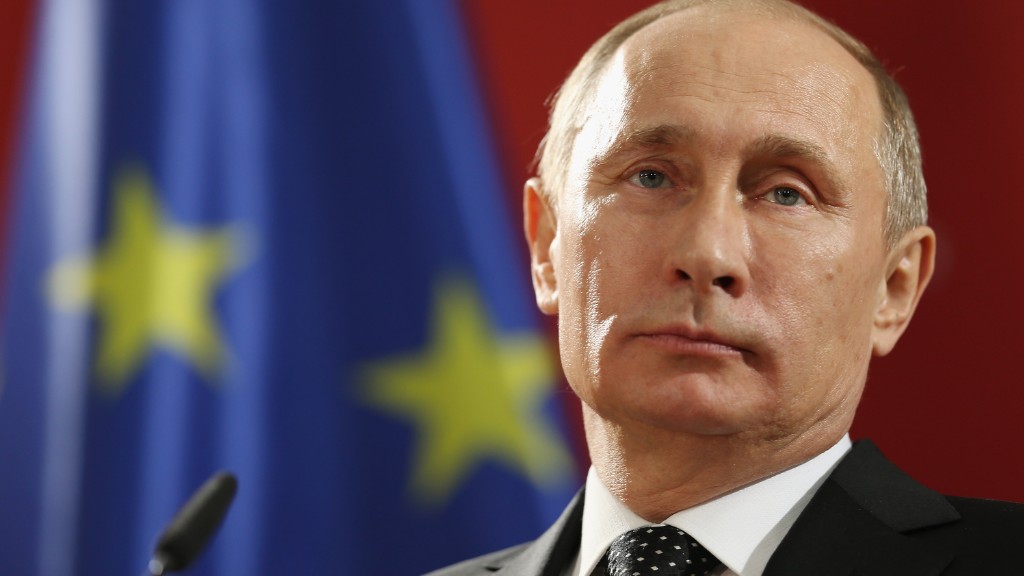 Europe warned Russia it faces tough new sanctions unless Moscow halts the flow of arms to rebels in Ukraine and cooperates over the Malaysia Airlines crash.
Shaken by the shooting down of Flight 17 last week with the loss of 298 passengers and crew, European Union states took a big step closer to adopting the kind of punitive measures imposed by the U.S. before the tragedy.
"Everyone was in agreement without exception that something must be done," said Sweden's foreign minister Carl Bildt. "I think Europe did wake up."
European sanctions imposed over Moscow's annexation of Crimea and support for separatists in eastern Ukraine have thus far been limited to asset freezes and travel bans on senior officials.
The EU agreed Tuesday to extend that list -- the names will be published later -- and asked officials to prepare specific measures that could strike at the backbone of the Russian economy.
Related: Sanctions: Top 10 Russian targets
But they stopped short of immediate action, illustrating the difficulty Europe faces in achieving consensus on how to deal with an important trading partner. Escalating the response is likely to require another meeting of EU leaders.
The new sanctions could include restricting Russia's access to European financial markets, and could disrupt the flow of "defense, dual use goods, and sensitive technologies, including in the energy sector," officials said.
Those measures would come into play if Russia failed to deliver "full and immediate cooperation" on bringing those responsible for shooting down Flight 17 to justice, cutting off the flow of weapons and militants to eastern Ukraine, and reducing the number of troops on the border.
"If we were to move on high tech in the energy sector, that has significant repercussions," said Bildt. "If we were to move on access to capital markets, it would have significant repercussions."
Washington has already prevented some major Russian energy companies and banks from raising long-term finance in U.S. markets, and banned eight weapons firms -- including firearms maker Kalashnikov -- from doing business with the U.S.
But Europe has been reluctant to follow suit, largely because it has much more to lose. It does 10 times as much trade with Russia, sources much of its energy from its powerful neighbor and is nervous about inflicting damage on its struggling economy.
European bank lending to Russia also dwarfs U.S. exposure.