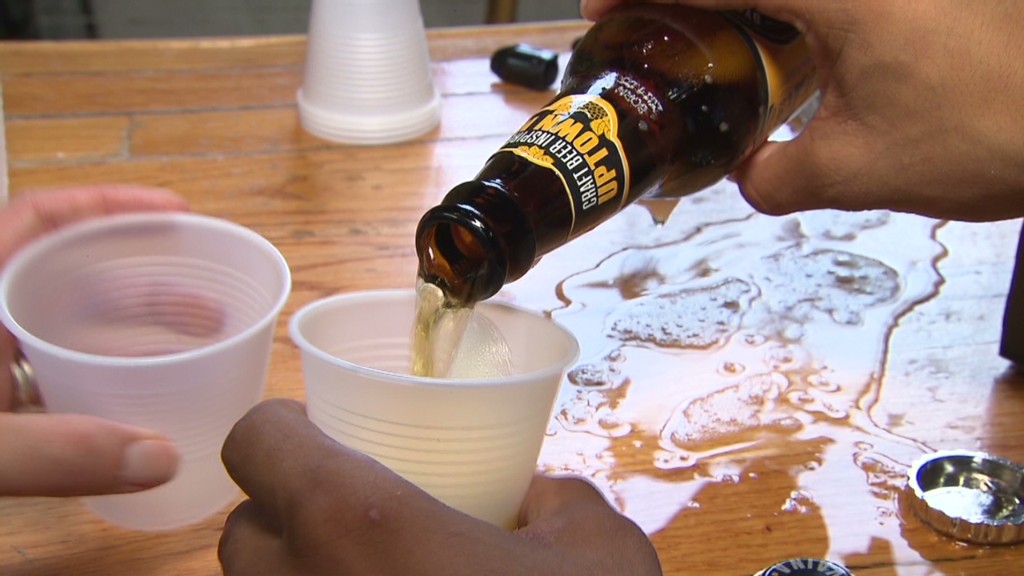 An ice-cold Corona with a slice of lime is what often comes to mind with Hispanic beers. But a growing cadre of Latino brew masters is working to change that.
Among them is Juan Camilo, a 28 year old Dominican-American entrepreneur who two years ago turned his beer brewing hobby into a full-fledged business. He quit his job on Wall Street and, with a home-made recipe and a passion for beer, opened the Dyckman Beer Company, hailed as New York City's first Latino-owned brewery.
Camilo, who was born in Santo Domingo, Dominican Republic but grew up in upper Manhattan and the Bronx, plans to produce a line of beer that captures the essence, culture and flavors of New York's Latino neighborhoods.
"I just started experimenting with and adding different fruits and food that I grew up drinking and eating," Camillo said.
Related: Cold beer battle heats up in Indiana
His first creation is a sweet honey and spicy citrus pilsner style lager that he calls "Dyckman Brew," named after a popular street bordering the now-trendy upper Manhattan neighborhoods of Inwood and Washington Heights.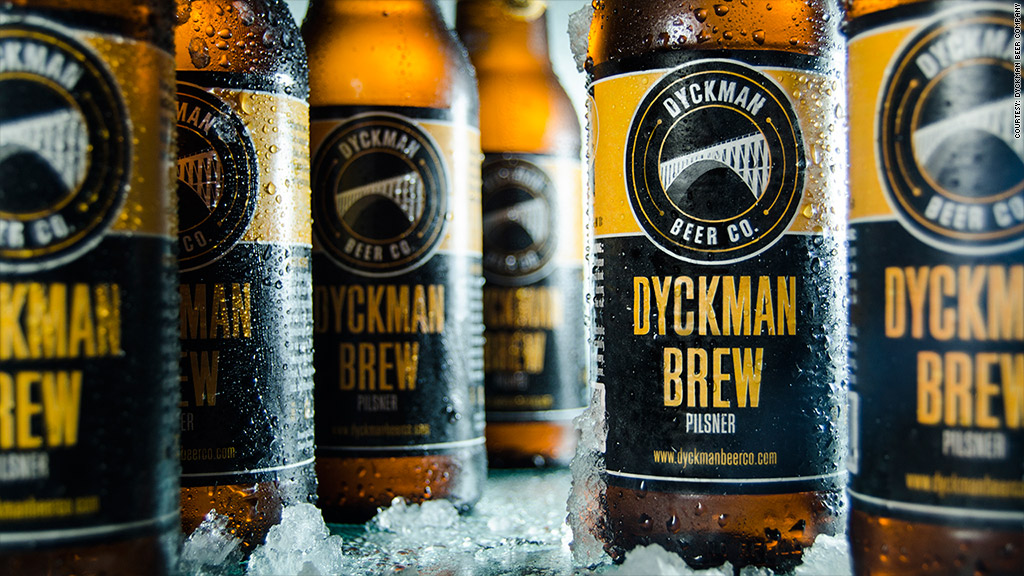 Other fruit-infused variations will follow in the coming months. A Belgian style ale will have hints of cherry and a passion fruit flavored Saison -- a pale ale - will debut in the fall.
"There's not too many beers out there in the country or even the world that incorporate those fruits but they are ingredients that really resonate with Latinos, especially from the Caribbean," he said. "That's our biggest differentiator from other beer companies."
Camilo is not alone. There is a small but growing trend of Latinos entering the beer brewing business designing recipes that incorporate traditional elements of Latin food and drink.
In 2011, the first Latin craft brewery opened in Chicago, and recently a group of Latino brewers have had a significant impact on the artisanal beer scene of southern California. At Pacific Plate Brewing Company, partners Stephen Kooshian, Jonathan Parada and Steven Cardenas use ingredients such as Mexican cinnamon, Madagascar bourbon vanilla and Ecuadorian cocoa.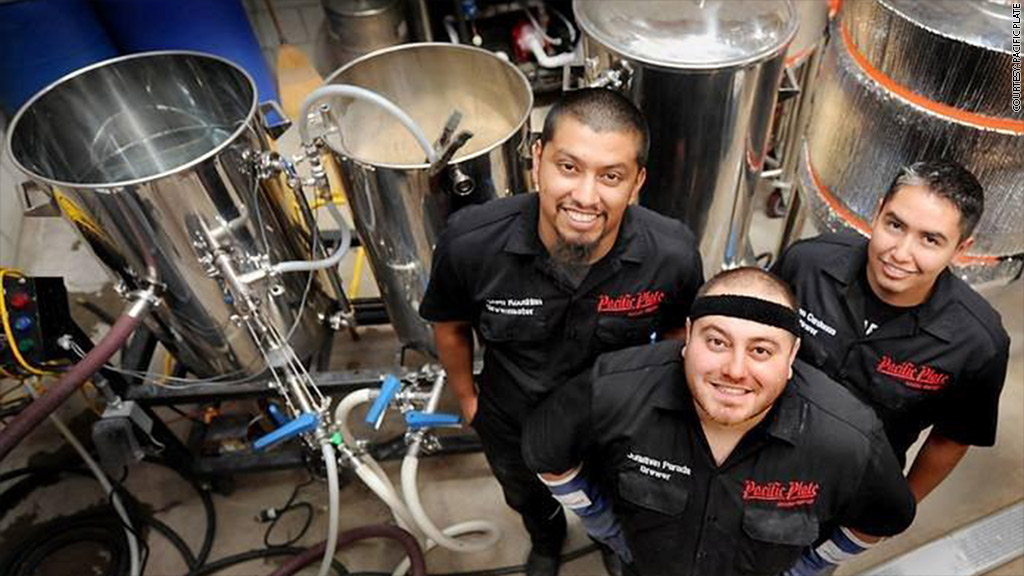 And consumers have responded. Pacific Plate opened its taproom in 2013 and is already turning a profit. According to the Brewers Association, sales of craft beer were up 17% last year and Hispanics were a significant part of that uptick. About 38% of Hispanics told market research firm Mintel that they drink craft beer often.
"Good beer appeals to a large segment of the population, which of course includes Latinos," says Jason Gardea-Stinnett, co-founder of beersinparadise.com and co-owner of Oakland's Hopscotch Restaurant. "Given recent demographic shifts, Latinos aren't just one of the fastest growing segments on the consumer side, we've become an active and rapidly growing part of the business side as well."
And the brewers feel there's still room to grow. "The potential is huge," says Camilo, "We have huge buying power. We're growing in numbers year over year."
Related: Is craft beer really a good business bet?
Camilo's Dyckman Beer Company now supplies nearly 100 stores, bars and restaurants around New York City, and although he currently operates at a loss, he expects the company to grow 200% over the next year.
"Once you educate the consumer on craft beer, you know, where the beer comes from, the ingredients, the raw materials, they really, really enjoy it and are really, really loyal to it," he says.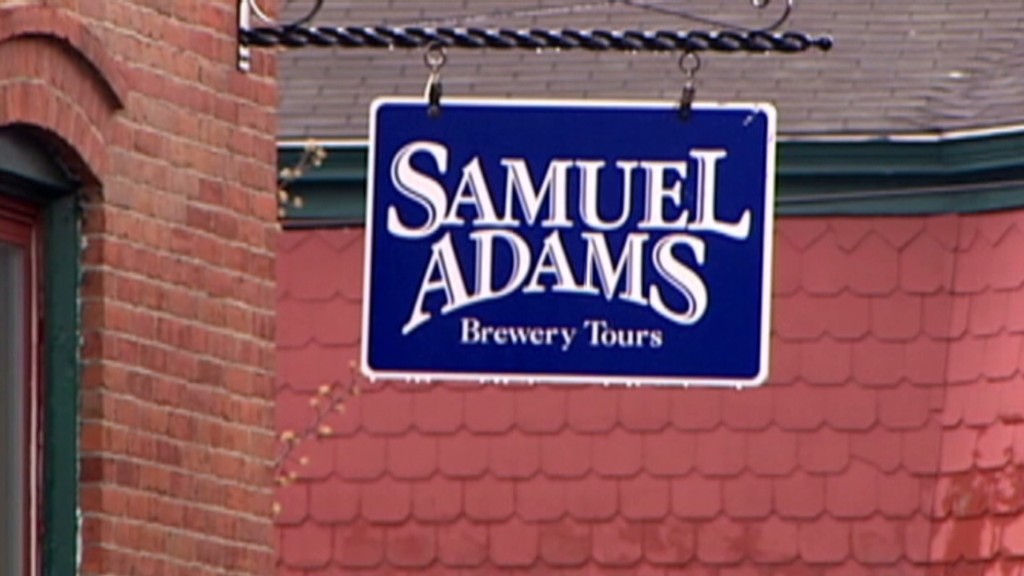 Camilo's unique brews are bottled with a unique slogan: "Una vaina bien." It's an ode to his Dominican roots and to the people of uptown Manhattan.
"It means something delicious. Something amazing. Something that you want to taste and you know, it's a phrase that really resonates with people here," He said. "Everybody else might as well start learning it too."