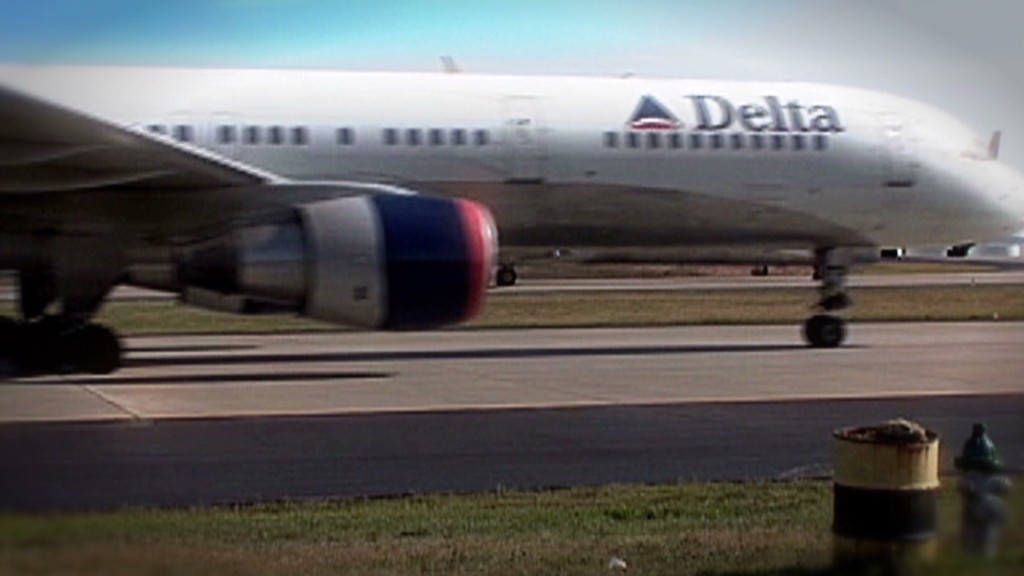 It seems like nothing can stop the aviation industry from its jet fueled joy ride.
Delta (DAL) and Boeing (BA) both reported healthy earnings Wednesday. Delta had a 9% jump in revenue from the year earlier, another sign that after years of consolidation and cost cutting, the airline business is cruising.
Shares of Delta are already up more than 40% this year, an impressive feat considering the headwinds of 2014, which included winter weather, economic uncertainty, and lots of geopolitical risk in Ukraine, Venezuela and the Middle East, which sent oil prices higher.
Related: 'Smart' luggage will text you when it gets lost
Despite all that, people were still flying. Passenger revenue for the airline was the strongest in the U.S., with a 15.7% increase from the same period in 2013. Profit from corporate revenue was especially robust, suggesting that companies are feeling confident enough in the economy to send their employees out.
Delta's stock climbed 3.5% Wednesday.
"The airlines are seeing a tremendous amount of traffic right now. They've all figured out how to make money and charge for everything," says Dan Veru of Palisade Capital Management.
Related: Booking a flight? Save big by leaving on a Tuesday
Of course, as fees and ticket prices have gone up, so has passengers' griping. Delta experienced an uptick in customer complaints in May compared to the same month last year, according to the Department of Transportation's latest Air Travel Consumer Report.
Delta was also in the news this week when it diverted a Tel Aviv-bound flight to Paris after a Hamas-fired rocket landed near the Ben Gurion airport. The FAA has instituted a temporary ban on U.S. carriers from flying to Israel.
Veru said such a move will have very little impact on Delta financially.
Related: U.S. extends ban on flights to Israel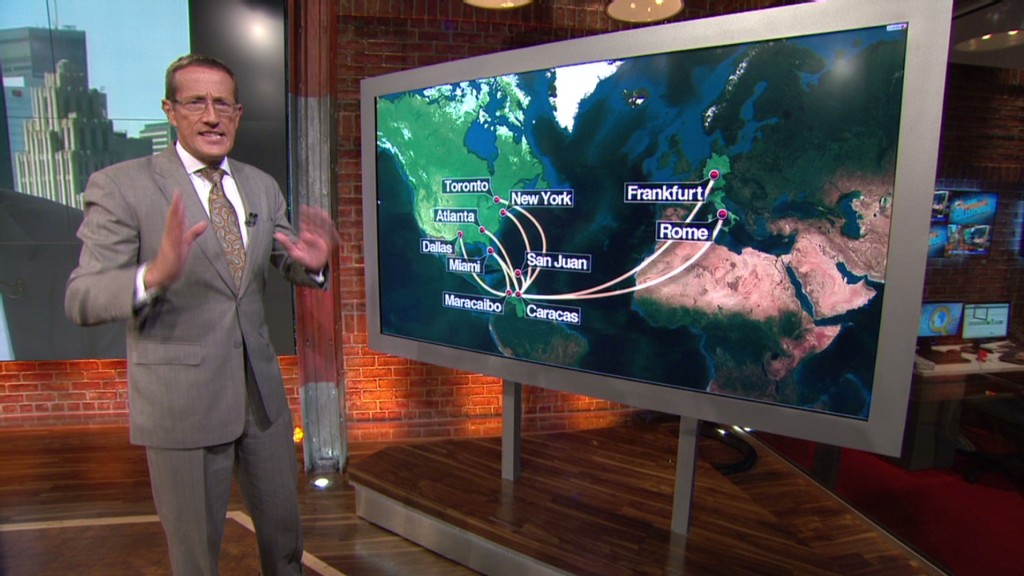 Another winner in the hunt for profit in the skies is Boeing (BA). The aerospace manufacturer also reported solid quarterly earnings, which it said were driven by a 5% bounce in its commercial airplane business as deliveries pick up.
The company is feeling pretty good about the future as well and raised its earnings outlook for the rest of the year.
But investors weren't convinced. Boeing stock was down 2.5% Wednesday.
Boeing made the Malaysia Airlines plane that was shot down in Ukraine last week. On a call with analysts, Boeing CEO W. James McNerney expressed sympathy for the victims and their families and noted this is a "particularly unsettling and painful moment in the history of civil aviation."