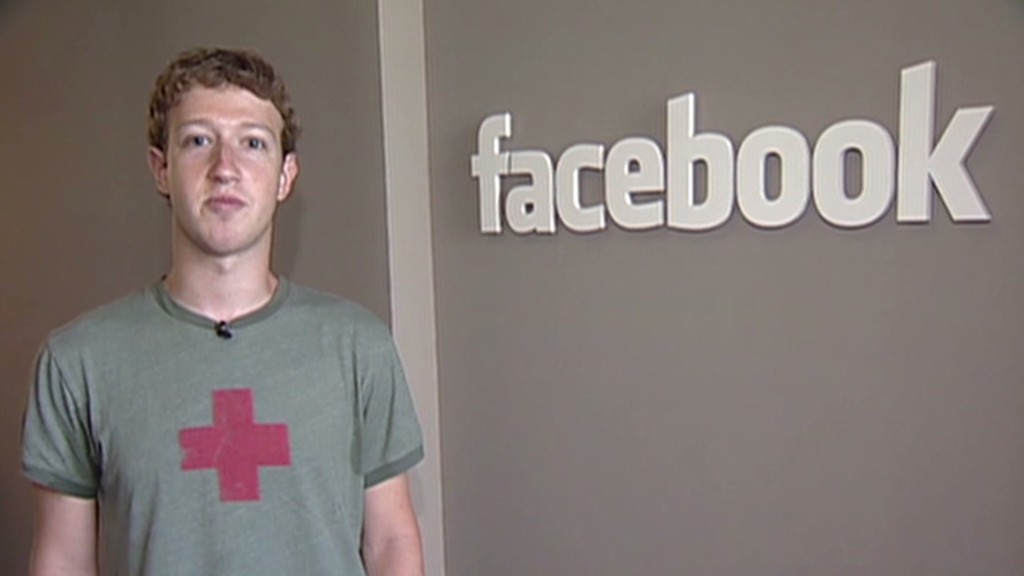 It wasn't long ago that Facebook was widely seen as having a "mobile problem." Those days are gone, and investors couldn't be more pleased.
Facebook (FB) shares soared 8% in premarket trading Thursday after the tech giant said in its quarterly earnings late Wednesday that mobile ads accounted for about 62% of its ad revenue in the second quarter, up a from just 41% a year prior.
The stock is poised to open at an all-time high. Facebook's shares are already up more than 30% this year, buoyed by the company's newfound success in mobile advertising.
Wall Street's early skepticism about Facebook's ability to make money from mobile has faded. Several analysts raised their price targets on the stock following the earnings report.
In one of the most bullish forecasts, Jefferies' internet research team boosted its Facebook target to $100 per share. The stock closed at $71 Wednesday.
The Jefferies analysts cited Facebook's "deepening ties" to e-commerce. The company recently unveiled a Buy button for small businesses. They also believe that Facebook still has untapped potential for growth in mobile services such as Instagram and its Audience Network for advertisers.
"We find it impressive Facebook continues to beat our estimates without any meaningful contribution from these promising new products," the Jefferies analysts wrote.
Facebook's success in mobile is timely, with Web users flocking to mobile devices and leaving their desktops behind. January marked the first time ever that Americans used smartphone and tablet apps more than PCs to access the Internet, according to comScore.
Facebook said its base of daily active users averaged 829 million in June, with 654 million on mobile devices.
Related: Facebook experiment upsets regulators
Facebook didn't make any money on mobile as recently as 2011. Then Chief Financial Officer David Ebersman acknowledged to investors ahead of the company's 2012 IPO that mobile monetization could be "uncertain."
In the years since, however, the social network has successfully introduced mobile ads, redesigned the mobile news feed and debuted a number of new apps to expand its offerings for marketers.
Speaking on a conference call with analysts Wednesday afternoon, Facebook Chief Operating Officer Sheryl Sandberg said the company was seeing "positive early demand" for its recently introduced ads on Instagram. Facebook also recently began displaying video ads that play automatically.
CEO Mark Zuckerberg said Facebook users in the U.S. already use the service for around 40 minutes each day on average, but that there's more room for growth.
"People in the U.S. spend about nine hours per day engaging with digital media -- on TVs, phones and computers -- so there's a big opportunity to improve the way people connect and share," he said.
Overall, Facebook's second-quarter sales rose 61% to $2.9 billion, while earnings hit $791 million. Both figures came in ahead of Wall Street expectations.