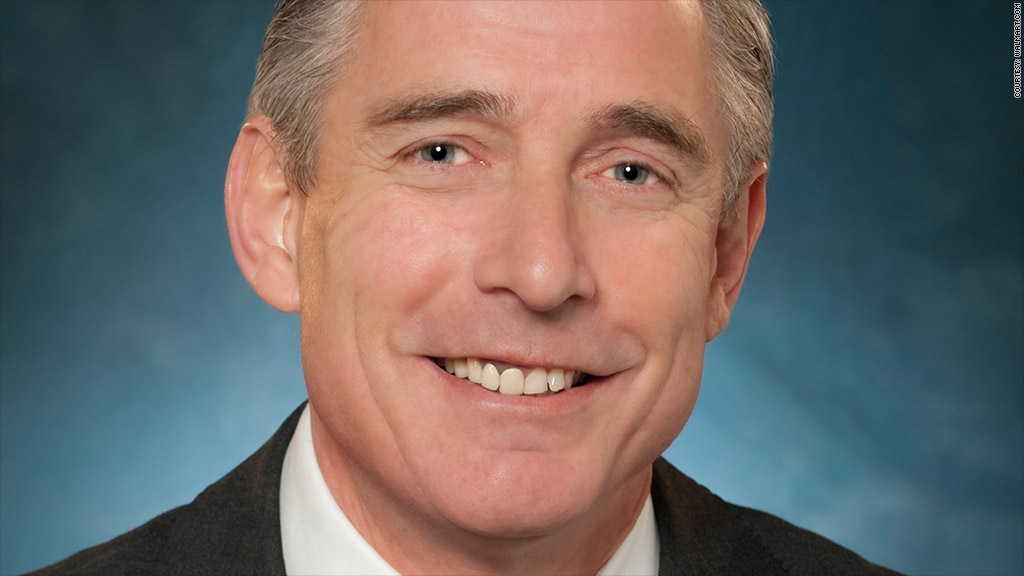 Wal-Mart wants a new guy to help break out of its U.S. sales doldrums.
The world's largest retailer is tapping Greg Foran, the president and CEO of its Asian unit, to head its U.S. stores. He succeeds Bill Simon, who is leaving the company.
Foran takes charge at a tough time. Same-store sales have dropped for five consecutive quarters and inventories are piling up unsold, despite discounts, according to Brian Sozzi, retail analyst for Belus Capital Advisors.
"At least Wal-Mart will be able to blame Simon for its financial challenges for the remainder of 2014, with Foran looking to pitch a better story to investors in 2015 and at the hoopla-filled annual meeting," he said.
Simon will stay with the company until Aug. 8 to help with the transition, according to a Wal-Mart (WMT) spokesman. The spokesman said that Simon has been planning to leave since February, when Doug McMillon was promoted to the parent company's top job of CEO.
Foran has 35 years of experience in retail. He joined the company in 2011, and was head of its China division before taking responsibility for all of Asia. He previously worked for Woolworths in Australia and New Zealand.
"He's a meticulous retail executive that knows the retail fundamental that you have to do -- to create a shopping environment that customers want to come to, and come to repeatedly," the Wal-Mart spokesman said.
Foran's annual salary will be $950,000, according to a filing with the Securities and Exchange Commission. His first annual bonus is expected to be about $4.9 million in company shares. He also receives a one-time payment of $500,000 for giving up his expatriate status and moving to the U.S. In addition, his moving costs will be reimbursed.
The SEC document also said Foran will get limited personal use of company aircraft.