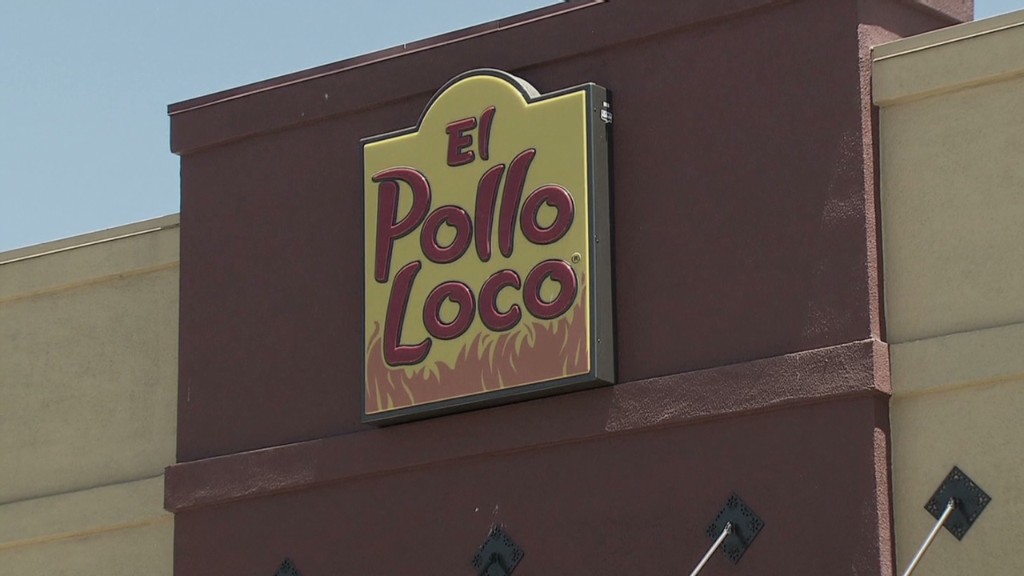 The crazy chicken is flapping its wings and flying high on Wall Street.
El Pollo Loco (LOCO), the California-based restaurant chain specializing in Mexican-style grilled chicken, went public Friday and shares surged more than 60% to finish above $24 in the first day of trading.
El Pollo Loco -- which trades under the symbol "LOCO" -- priced its initial public offering at $15 per share late Thursday, the high end of the expected range. The company raised $107 million from the sale of 7.1 million shares of common stock.
Based in California, El Pollo Loco has 401 company-owned and franchise locations in five U.S. states, including Texas and Arizona. But the vast majority of its restaurants are in the Golden State.
The first El Pollo Loco was opened in 1980 on Alvarado Street in Los Angeles, and the chain still has a huge presence in the city. Last year, it generated 80% of its revenue from the greater L.A. area.
El Pollo Loco says it's well positioned to benefit from increasing demand for healthier food (its chicken is grilled, not fried) and the growing Hispanic population in the United States.
The company believes it has the potential to operate 2,300 locations in the United States, but it has had limited success expanding beyond its home markets.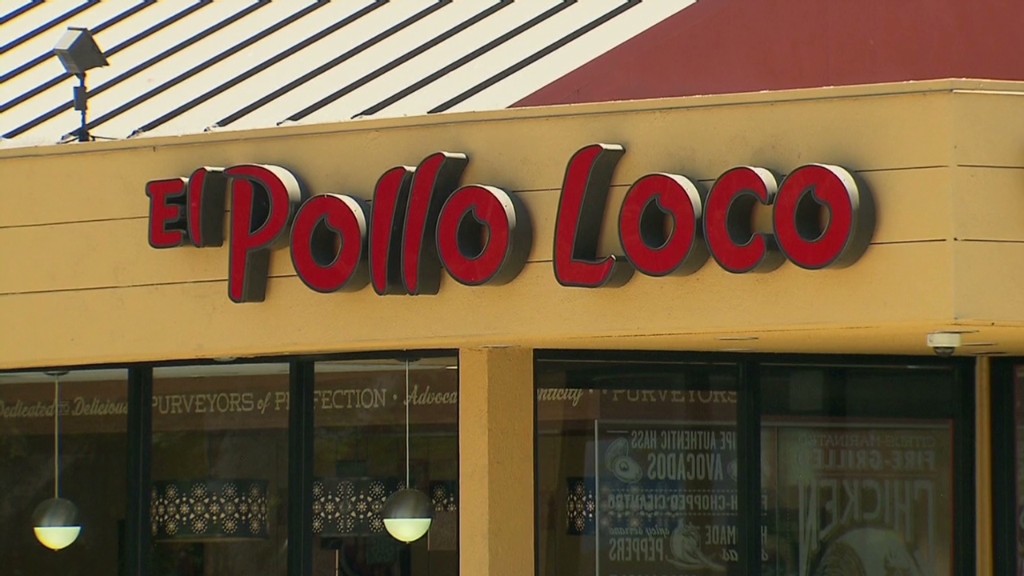 Despite steadily improving sales, El Pollo Loco has lost more than $54 million over the past three years. The company is backed by two private equity firms, which collectively own more than 70% of its stock. It plans to use the proceeds of its IPO to pay down its $288 million in debt.
El Pollo Loco competes with other fast casual restaurants that specialize in chicken, such as Yum! Brand's (YUM) KFC and Chick-fil-A. But its main competitor is Chipotle Mexican Grill (CMG), which dominates the market for quick-serve Mexican food.
It's been a good year for companies to go public, but some restaurant chains have struggled to maintain their initial post-IPO pops.
Shares of sandwich shop Potbelly (PBPB), which more than doubled when they went public last October, are now trading below their offering price. Noodles & Co. (NDLS) soared after it went public just over a year ago, but the stock down more than 40% from its most recent high.
More recently, Zoe's Kitchen (ZOES), a Mediterranean style restaurant chain with 111 locations, debuted in April. The stock jumped nearly 64% on its first day of trading. It soared even higher in June, but has since dropped.