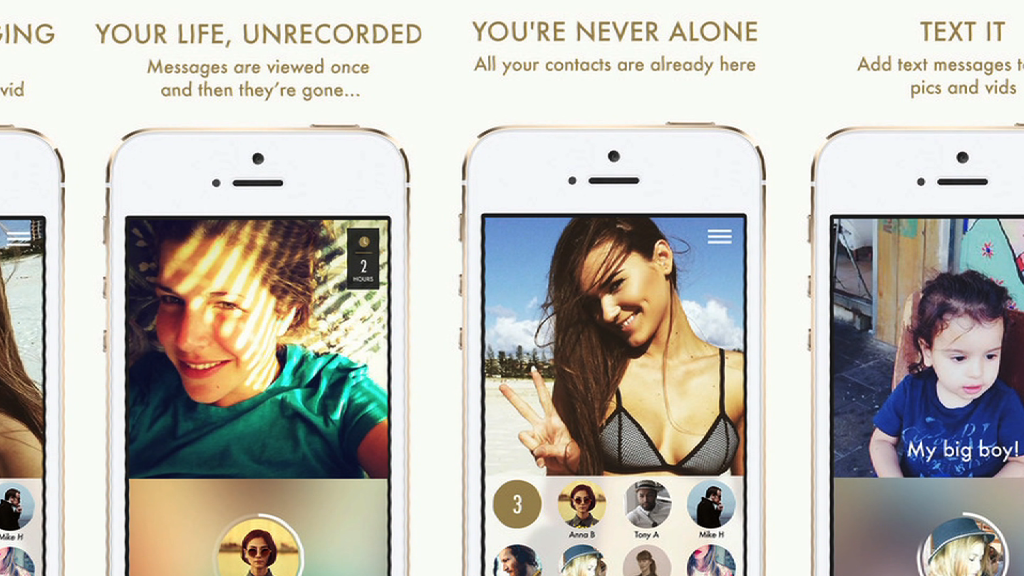 Got more on your mind than the word "Yo" conveys? A new messaging app called MIRAGE has you covered.
The app officially launched on Monday from Moshe Hogeg, the CEO and founder of Mobli, a mobile sharing platform.
Hogeg is a co-founder of Yo; he invested his own money into the incredibly simplistic app developed by a former Mobli iOS engineer. (The app was heavily scrutinized in June for raising $1.5 million in funding, when all it actually does is ping users with the word "Yo.")
MIRAGE builds on key pieces from Yo's virality: It lets users send messages, videos and voice recordings to their contacts -- with just one tap.
"[Yo] is very, very simple," explained Hogeg. "We tried to imitate this simplicity. This is what makes it very fast and beautiful. After you learn how to use it, it's the simplest tool ever."
A la Snapchat, messages last just mere seconds -- the app automatically determines how many. Videos self-destruct in up to 15 seconds; photos, in three seconds (or slightly longer if there's also text).
"In Snapchat, [at] minimum it will take four taps. In MIRAGE, it's one tap," explained Hogeg.
Related: Israeli startups flock to New York
With certain things -- like telling his secretary to order his lunch -- Hogeg said sending an email or text (and therefore having it logged in a digital archive) simply shouldn't be necessary.
"I would not say to my secretary, please bring me something to eat [with] a video on Snapchat," said Hogeg. "But in MIRAGE, this is exactly how we use it."
A lazy person's Snapchat? Maybe. With a MIRAGE message, lunch can be requested -- not by exhausting your fingers and typing out actual sentences -- but rather in one simple tap.
The free app, which is available on iPhone and Android, connects to one's phone contacts -- even if they don't use the app. This cures what Hogeg refers to as the "loneliness problem." If friends don't have the app, they can still receive the message through a text and view it in a browser.
Hogeg said everyone from friends to lawyers and their clients could be potential users of MIRAGE but is quick to note that there's no predicting how it will fit into people's lives.
Related: 10 best cities to launch a startup
"Exactly like Yo -- we thought certain things and then people took it to other places," said Hogeg. (The app was initially designed as a simple way for Hogeg to communicate with his wife and assistant -- it soon became used by World Cup fans to alert them when their team scored a goal.)
MIRAGE only collects data on what type of message people are sending (i.e., video or photo).
"Everything goes away from our server the second it disappears from your phone," he added.
About 350 people tested the app, and almost all the messages sent were videos, according to Hogeg.
This is the company's first app, aside from the original Mobli app. To date, Mobli has raised over $80 million in funding and counts high-profile investors including American Movil (led by Carlos Slim), Leonardo DiCaprio and Serena Williams.