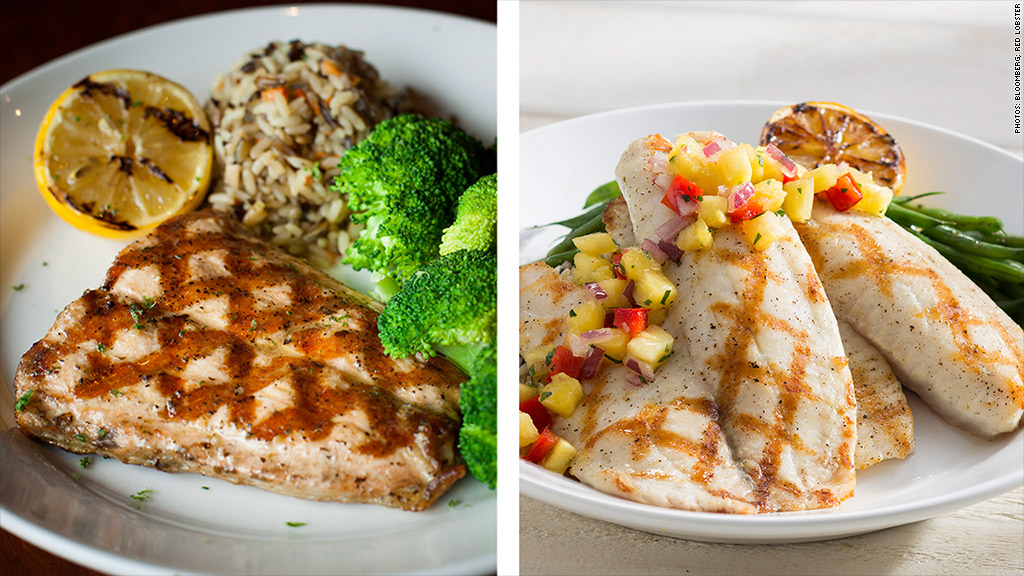 Let's get this out of the way: Lobsterfest is here to stay.
But Red Lobster is making some big changes, pulling back from deep discounting and presenting food on the plate in a more vertical fashion, in the manner of upscale restaurants, rather than with fish, rice and vegetables positioned separately on the plate.
The casual seafood chain, which changed owners on Monday, will keep popular, buffet-esque promotions -- like Endless Shrimp and Lobsterfest -- but will nix deals like two entrees for $25.
The restaurant revealed its plans after its former owner, Darden Restaurants (DARD), completed the $2.1 billion sale of the casual seafood chain to private equity firm Golden Gate Capital on Monday.
Related video: Endless shrimp (and problems) for Red Lobster
Red Lobster's sales dipped 8.8% in the U.S. for the first three months of 2014. One hedge fund CEO called the $2.1 billion a "fire sale price."
Now the company is moving away from deals that "caused us to develop food for a price point, versus developing food that we know guests crave," said communications director Erica Ettori. You're not going to see an offer that "causes us to box ourselves into a discount where we're serving food that we're not proud to serve."
Related story: Six endangered brands
Despite the flourishes, Ettori said Red Lobster isn't charting a course toward an upscale future. Rather, it's returning to its founding premise of "high-quality seafood at affordable prices."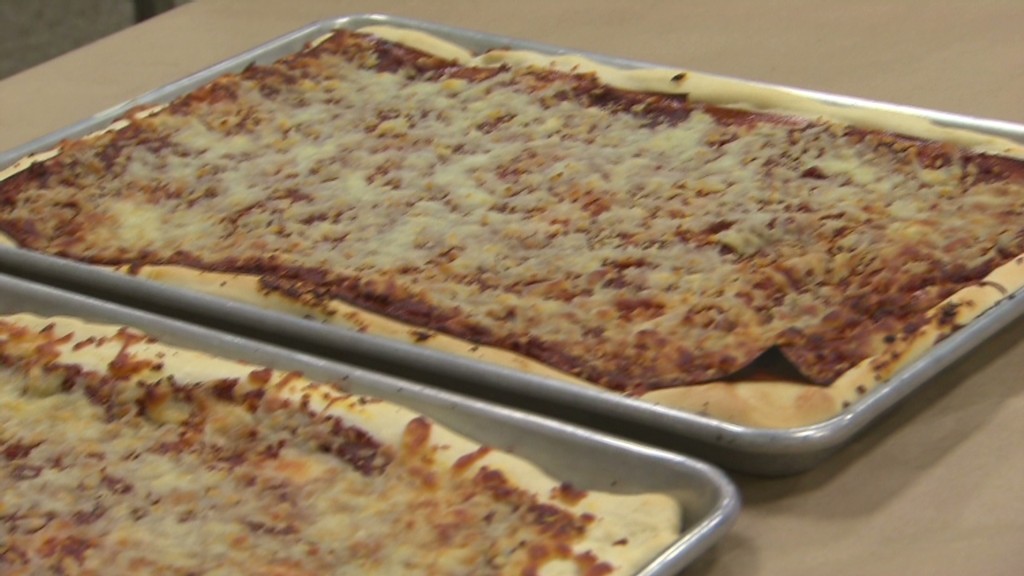 But looking a tad fancier is part of a turnaround effort, said restaurant consultant Aaron Allen. Competing against fast-food restaurants on price hasn't worked for Red Lobster and other troubled casual dining restaurants, like Chili's and TGIFriday's. That's especially challenging now that so-called "fast-casual" companies like Chipotle (CMG) have also managed to bring high quality to the industry.
"For Red Lobster, going up-market is the only logical way out of the soggy-bottom bayou where they find their brand currently stuck," said Allen.