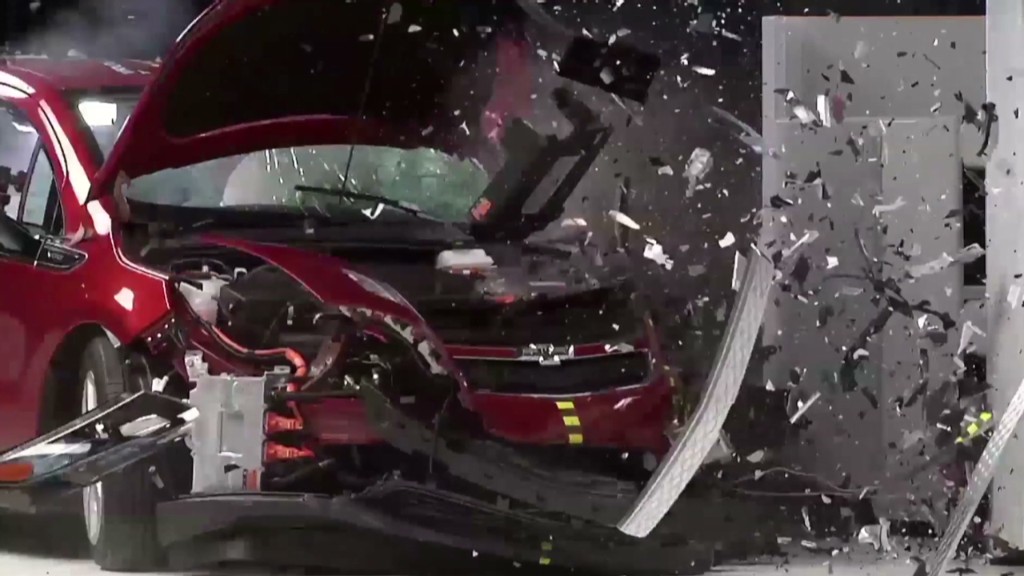 What's the safest car on the road? It's the one that can avoid getting into a crash all together.
That's why General Motors' (GM) Chevy Volt won top marks for safety in small cars.
The Volt was named "Top Safety Pick Plus" Wednesday by the Insurance Institute for Highway Safety, because besides earning an "acceptable" rating in an actual crash test, the hybrid electric vehicle also has an optional forward collision warning system. It was the only car out of the 12 models tested to have the crash prevention technology.
IIHS submitted twelve small vehicles through a tough crash test called the "small overlap front test." In the test, 25 percent of the vehicle's front end on the driver's side strikes a rigid barrier at 40 miles per hour. It simulates a common head-on collision, when only part of the bumper connects with another car, telephone pole, or tree.
Purely measuring crash performance and potential injury to the driver, the Mini Cooper Countryman was the winner. It earned the highest rating of "good" and was named a "Top Safety Pick." The Countryman is a larger four-door version of the two-door Mini Cooper.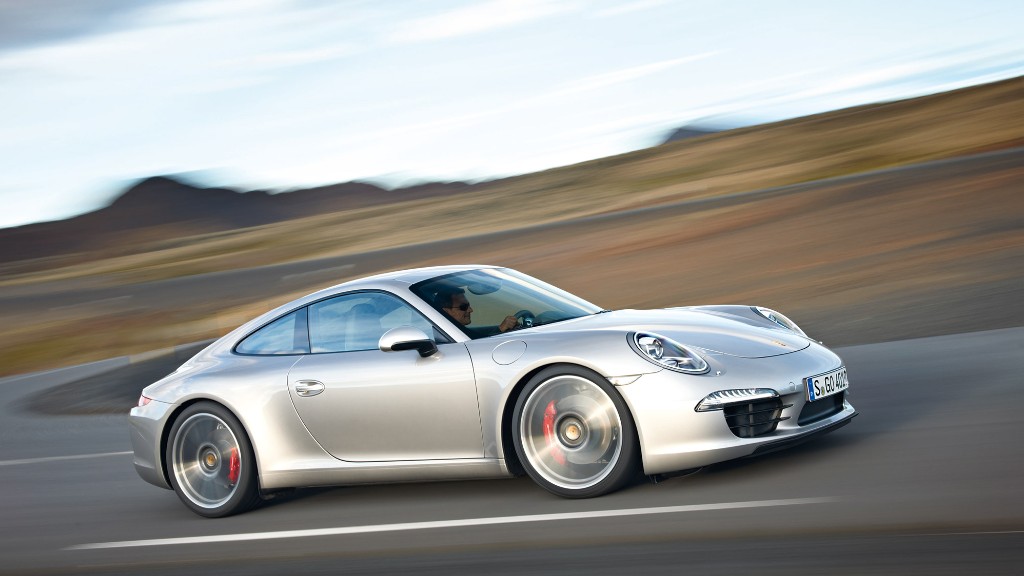 "The Countryman's safety cage held up reasonably well," said Joe Nolan, the Institute's senior vice president for vehicle research. "The safety belts and airbags worked together to control the test dummy's movement, and injury measures indicate a low risk of any significant injuries in a real-world crash this severe," he said.
Related: Cool cars: Hot wheels and good deals
Other "Top Safety Picks" were the Ford C-Max Hybrid, the Mitsubishi Lancer, the Scion FR-S and the Subaru BRZ. Those models earned the second highest rating of "acceptable."
The Hyundai Veloster and the Scion xB earned "marginal" ratings.
Meanwhile, four small vehicles were rated "poor." Those were the Fiat 500L, a larger four-door version of the Fiat 500, the Nissan Juke, the Nissan Leaf all-electric car and the Mazda 5.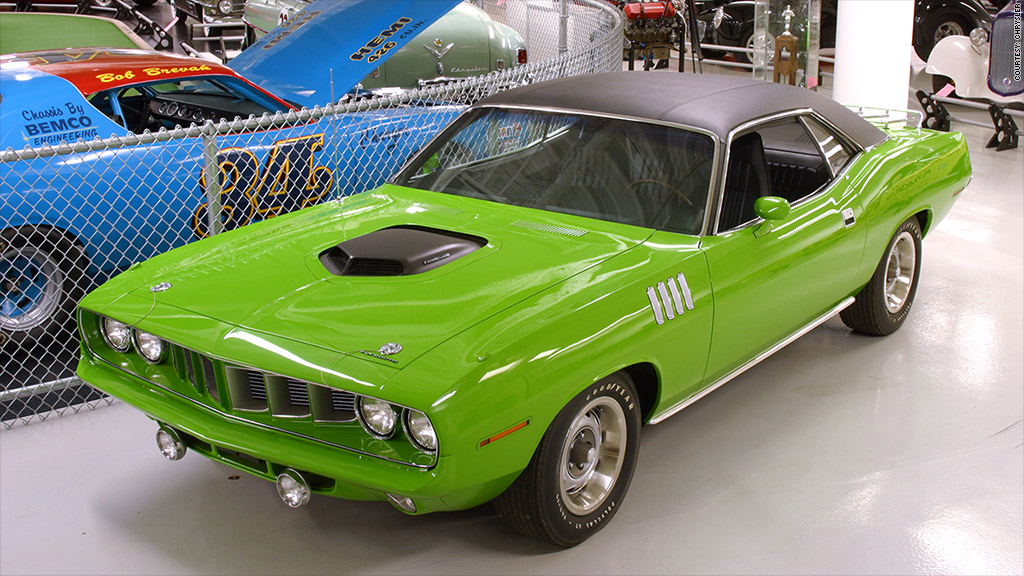 The Mazda 5 was the worst-performing of the vehicles.
"When we tested the Mazda 5 we saw a host of structural and restraint system problems," Nolan said. "Parts of the occupant compartment essentially buckled, allowing too much intrusion," he said.
Among other issues: the steering wheel moved too far to the right causing the dummy's head to barely touch the front airbag and slide off it to the left. The seat belt allowed the dummy to move too much. Its head hit the left side of the dashboard. Also, the side curtain airbag along the driver-side window didn't deploy at all. Plus the driver door unlatched during the test, which IIHS said shouldn't happen.
But the Mazda also was the worst in the less challenging side-impact test. It was the only 2014 car IIHS evaluated to earn anything less than acceptable in that test.