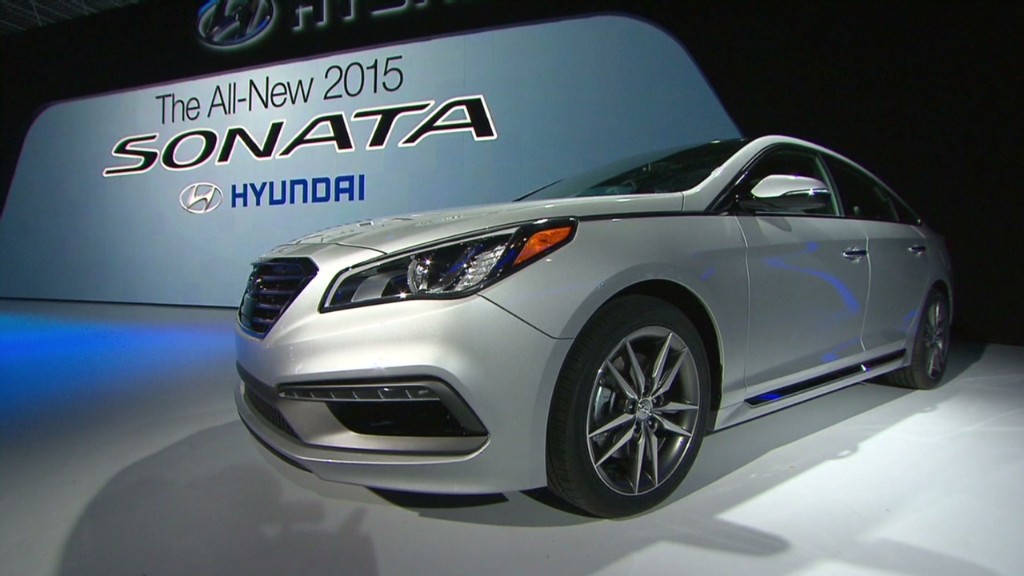 Hyundai is recalling 883,000 Sonata sedans, one of its most popular models, for a problem with its transmission that could cause the car to be in a different gear than shown on its display.
The recall covers model year 2011 to 2014 Sonatas.
The Korean automaker said it is not aware of any accidents, injuries or deaths associated with the problem.
But the company said that the recalled cars' transmission shift cable could detach, causing a car to be in reverse when the display shows it in drive, or vice versa. It also might not be in park when the display shows it in park, which could cause the car to roll away when the driver and passengers are exiting the car.
Related: Hyundai is America's most loved car brand
It is by far the largest recall this year by Hyundai Motor Co., which sells under the Hyundai and Kia brands. The previous seven recalls by Hyundai or Kia this year covered a total of 247,000 cars.
This has been a record year for recalls, led by the 28.6 million cars recalled by General Motors (GM) so far in 2014.