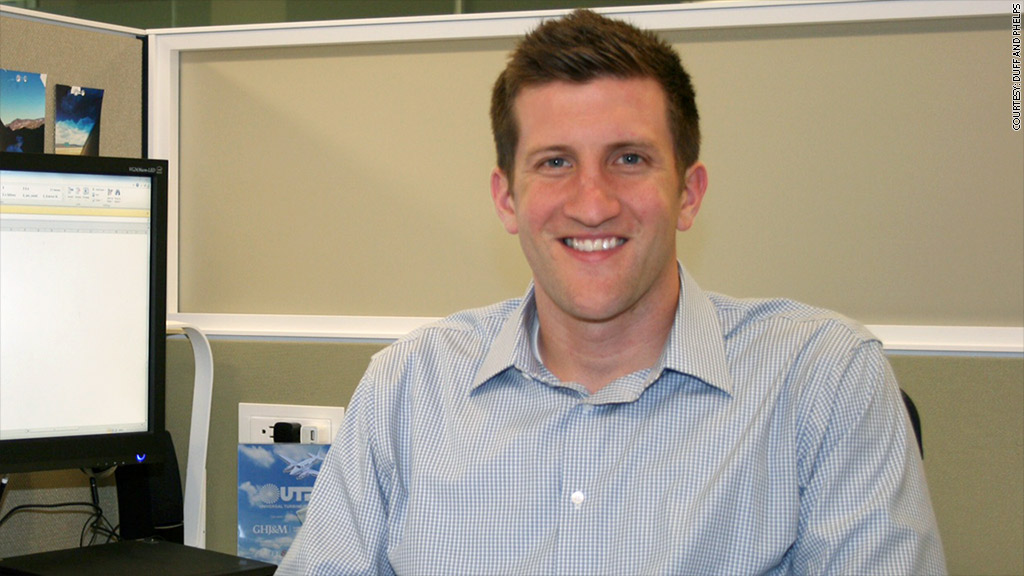 For fresh-faced college graduates looking to land that first job, standing out from the crowd is never easy.
Matthew Ross did just that.
In January 2013 he penned a now famous email cover letter to a managing director at Wall Street firm Duff and Phelps asking for an internship. In it, he said he "won't waste your time inflating my credentials, throwing around exaggerated job titles, or feeding you a line of crap about how my past experiences and skill set align perfectly for an investment banking internship."
Ross also claimed to "have no qualms about fetching coffee, shining shoes, or picking up laundry."
Read the full email cover letter here
The email quickly made its way across trading desks from New York to London, and within half an hour Ross was fielding calls from reporters and multiple employers looking to interview him.
Flash forward a year and a half and Ross has the job he wanted. He is an investment banking analyst at Duff & Phelps in Los Angeles. CNNMoney talked to him and some of his bosses to see how his no nonsense attitude proved fruitful.
A big gamble: When he sat down to write the cover letter, Ross yearned for an edge. He was about to graduate from San Diego State University. It's a good school but it lacked the prestige of some others in California, such as Cal-Berkeley, Stanford, UCLA and USC.
"I was reading through some cover letters, and they were all fluff to me, everyone was embellishing and lying," Ross said. "I wanted to take a fresh approach, tell the truth, and be brutally honest."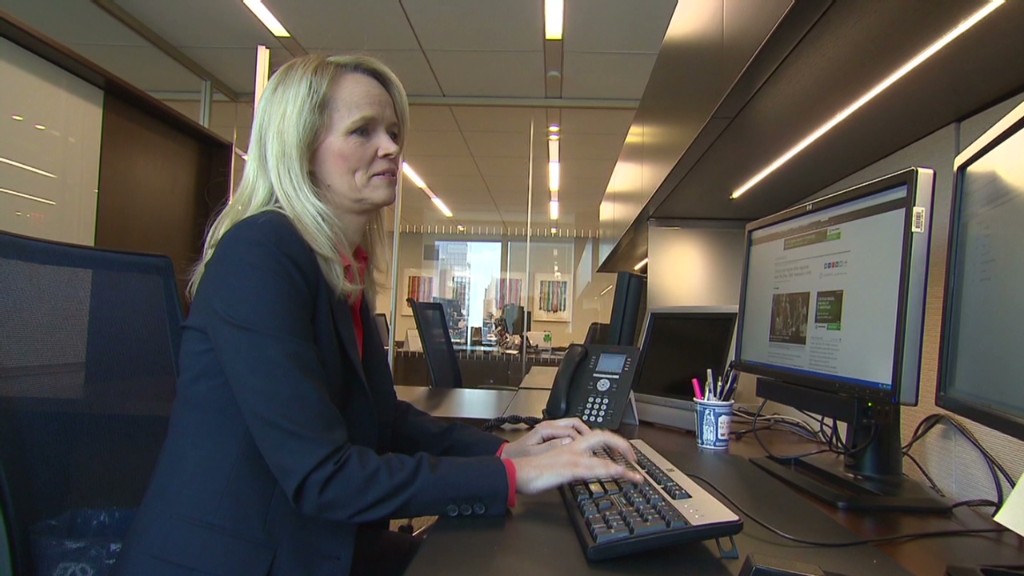 It worked. The Duff & Phelps managing director he emailed promptly got him an interview in the firm's L.A. office. "I was shocked. When I clicked send, I thought there was a 50% chance he'd respond," Ross said.
Foot in the door: With a 3.9 grade point average in accounting, Ross was obviously a strong candidate. But his resume was not too different from the hundreds of others that Duff & Phelps receives for internship opportunities, according to Sherry Cefali, who heads up the firm's L.A. office.
When Ross came in to interview, Cefali and the other hiring managers were extremely impressed. He was articulate and had good answers to the firm's tedious technical questions.
"The cover letter opened the door but he really did get the job on his own," Cefali said.
Treated like everyone else: Once Ross arrived at Duff & Phelps, he was placed right at the bottom of the totem pole and received no special attention. Still, he loved it.
"I was just pretty much thrown in," Ross said. "I tried to be disciplined, to work hard, to do what's asked of me without raising any questions or raising any flags."
That strategy promptly paid off. After only two months of his internship, Ross was offered a full-time job in the mergers and acquisitions group. He works mainly on deals involving the consumer, food, and retail sectors. The hours are grueling, but Ross relishes the rewarding feeling of finishing up a big deal. His superiors have taken notice.
"Matt's always the guy that's going to raise his hand," said Jordan Lampos, a Duff & Phelps vice president. "You know the work level is going to be good and there's going to be a high level of accountability. "
Advice for others: Lampos thinks that the fact that Ross didn't come from an elite university may have helped motivate him to succeed.
He said new employees who graduate from top colleges often have investment banks fawning over them, which can sometimes lead to a sense of entitlement. "They don't take it as seriously or they're not as grateful for it," he believes.
As for Ross, he tells investment banking hopefuls to stay resilient in their job search. Though he admits he "probably got lucky that the cover letter exploded the way he did," he's doing what he can to help others get noticed.
When SDSU students reach out to him for advice, he passes along their resumes to the human resources department at Duff & Phelps.
"Hopefully they'll get an interview or foot in door," he said. "It's up to them at that point."