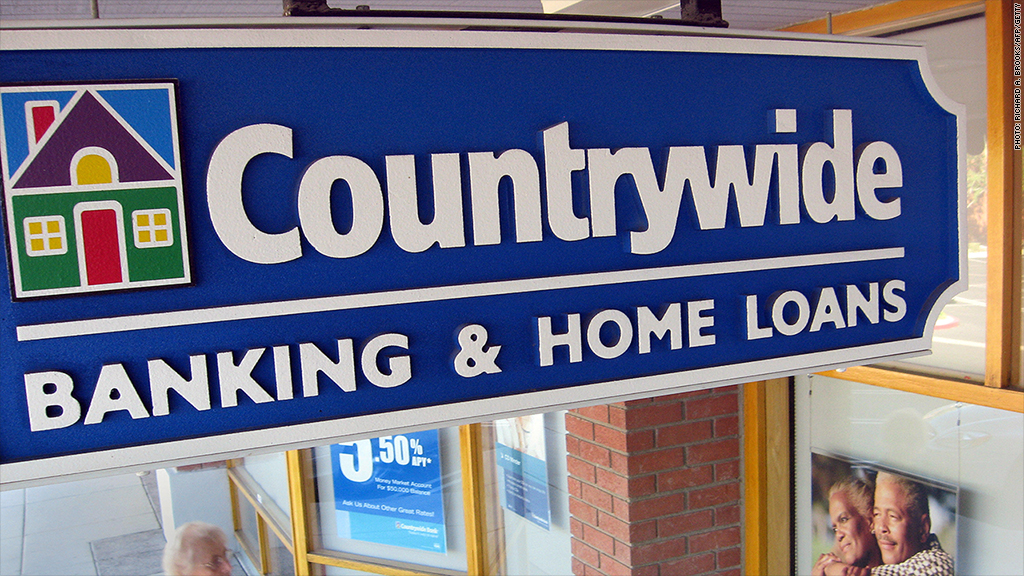 Thousands of bad loans made years ago by Countrywide are Bank of America's problem now.
Bank of America (BAC) has been ordered to pay a nearly $1.3 billion penalty for mortgage fraud committed by Countrywide. The fraud happened years before BofA bought the struggling lender amid the financial crisis, saving it from collapsing under the weight of risky mortgages it had made.
The loans were made through a lending program it called the "High Speed Swim Lane." Some inside the company called it "The Hustle." It involved little, if any, income verification.
Countrywide then sold the mortgages to the government-backed lenders Fannie Mae and Freddie Mac.
A lawsuit brought by the government claimed the program was "intentionally designed to process loans at high speed and without quality checkpoints, and generated thousands of fraudulent and otherwise defective residential mortgage loans."
A jury last fall found Countrywide and former executive Rebecca Mairone liable. Mairone has been ordered to pay a $1 million penalty. Her attorney, Marc Mukasey, said in response that she is innocent and will "will fight on to clear her name."
Related: I've achieved the American Dream
The program was "a brazen fraud by the defendants, driven by a hunger for profits and oblivious to the harms thereby visited, not just on the immediate victims but on the financial system as a whole," wrote Judge Jed. S. Rakoff.
The penalties aren't intended to compensate victims but rather serve as a deterrent for wrongdoing, the judge said. He noted the whistleblower who alerted the government to the program may be eligible to receive a portion of the penalty. The case was the first tried under the whistleblower law. The office of U.S. Attorney Preet Baharara, which prosecuted the case, could not say if a payout would be made.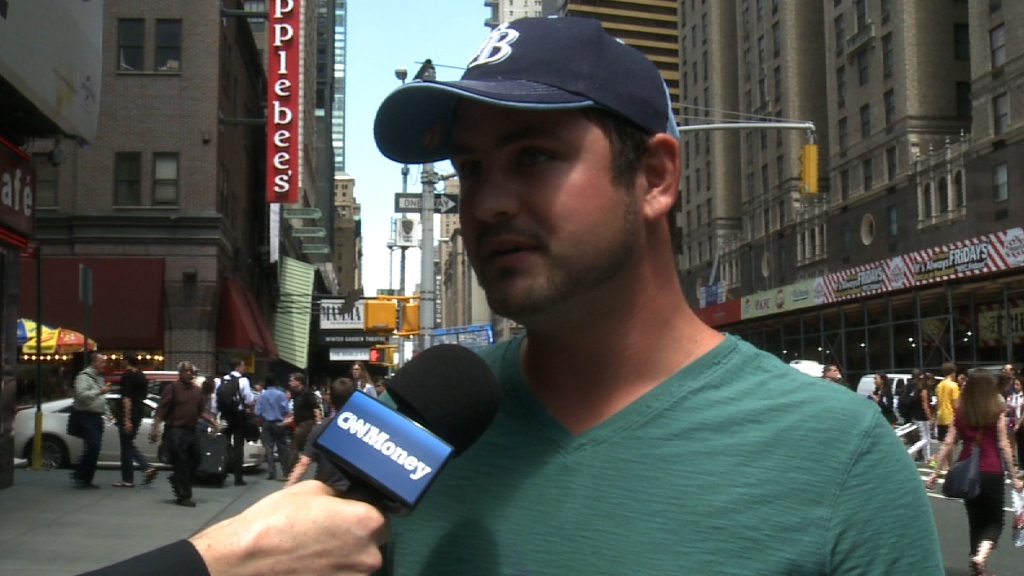 Baharara said in a statement the case demonstrated "that mortgage fraud cannot be viewed as simply another cost of doing business in the financial world."
Bank of America objected to the size of the penalty. Spokesman Lawrence Grayson said the company was reviewing a possible appeal.
Related: What economic rebound? 'I got left behind'
CNNMoney's James O'Toole and Ben Rooney contributed to this report.