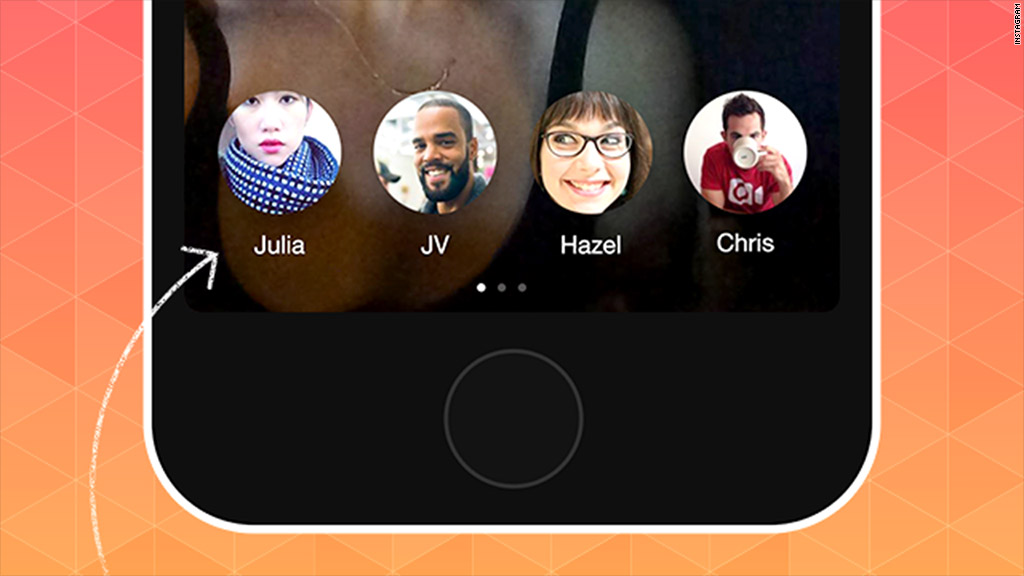 If you can't buy them, copy them.
That's the approach Facebook (FB) and Instagram are taking with Snapchat, the self-destructing photo- and video-sharing app.
Instagram, which Facebook bought for $1 billion back in 2012, unveiled a new app this week called Bolt that mimics Snapchat's messaging functions, complete with communications that self-destruct after being viewed.
For now, Bolt is only available to users in New Zealand, Singapore and South Africa, in order to allow Instagram to "make sure we can scale while maintaining a great experience."
Related: Facebook shares at all-time high on mobile might
The Bolt interface is really simple -- just tap the face of a contact to send a photo, or hold your finger down to send a video. You can also add text captions.
Instagram says it expects to introduce Bolt in additional countries "soon."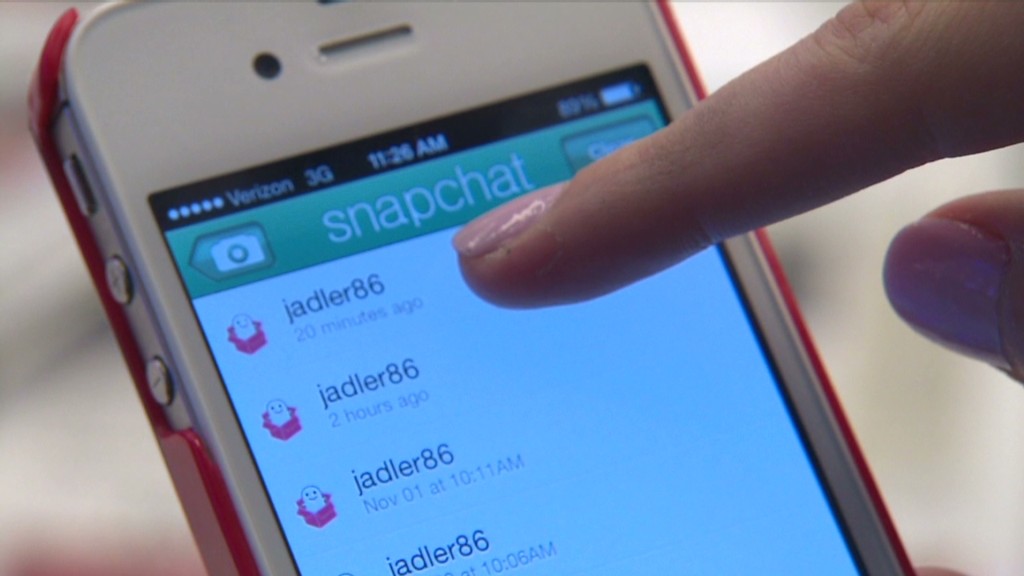 Facebook reportedly attempted unsuccessfully to buy Snapchat last year for $3 billion. A group of investors, including China's Alibaba, is currently in talks with Snapchat to provide a round of funding that would value the app at $10 billion, according to Bloomberg. So maybe there is something to this disappearing messaging thing after all.
Meanwhile, if you're looking for Bolt but don't live in New Zealand, Singapore or South Africa? Well, there's always Snapchat.