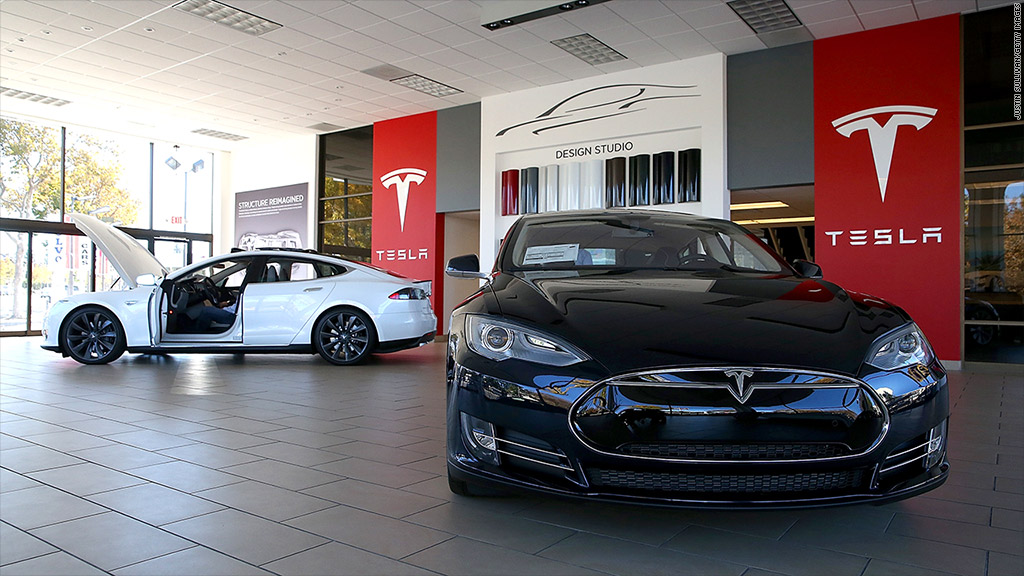 Elon Musk gave a lot of hints about Tesla's future plans Thursday, but one thing is for sure: things there are about to get very busy.
He's focusing his company on preparations to build the next generation "cheap Tesla," the Model 3, and he's pouring in big bucks to do it.
That involves building a massive new plant dubbed the Gigafactory. Musk said the company has broken ground in Nevada on the factory, but stressed that the location has not yet been finalized.
Tesla intends to break ground on multiple locations in order to minimize the risk of delays, he says. Other possible locations include Texas, New Mexico, Arizona, and California.
The factory will produce lithium batteries, which are vital to Tesla's ability to produce the more affordable car. That car could catapult the company into the ranks of the major automakers. Earlier Thursday, the company said that it will partner with Panasonic (PCRFF) on the construction of the plant.
Related: Tesla's new battery teammate is Panasonic
The company's investments don't come cheap. Profit fell again -- but not by as much as analysts predicted.
Even more spending is expected next quarter. Musk said he will invest about $100 million more next quarter than he originally intended.
Musk assured investors that the company is right "on track," but he was short on details about when the new factory would be complete. He has said he hopes to have the Model 3, on the market in three years -- a date that's dependent on the opening of the factory.
The Tesla (TSLA) Model S, the only model currently available for sale, is doing well, the company said. Sales jumped to $858 million, beating expectations and the company's previous guidance. Tesla delivered 7,579 vehicles during the quarter, slightly more than it forecast.
The Model S, starts at $69,000. The Model 3, on the other hand, could cost half as much.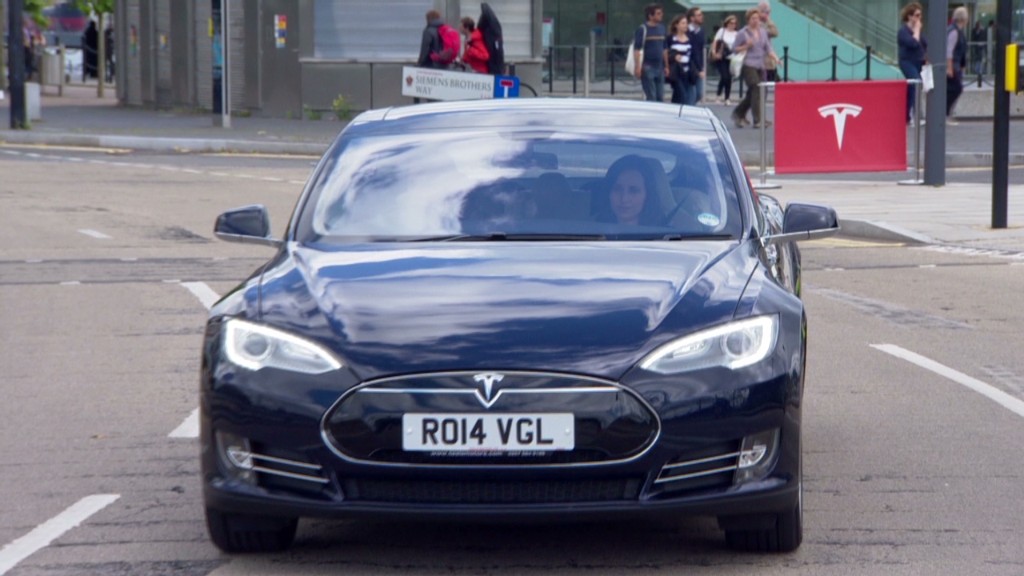 Tesla is also on track to unveil a crossover vehicle, Model X, in the spring of 2015, Musk said.
Shares fell modestly in after-hours trading.