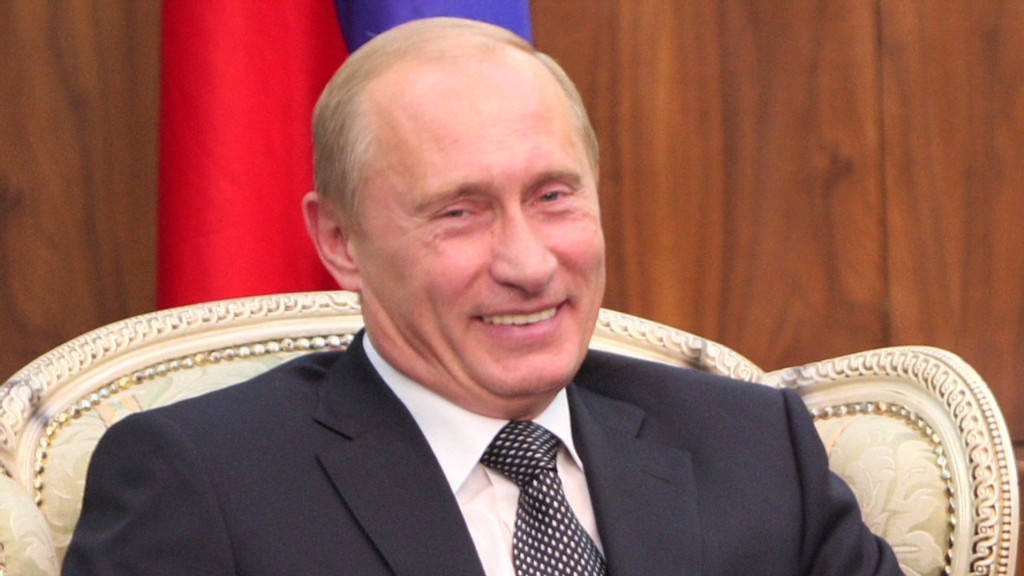 A growing number of Western companies from carmakers to banks are sounding the alarm bell on Russia.
Volkswagen (VLKAY), Adidas (ADDYY) and Societe Generale (SCGLY) are the latest companies to warn that their Russian operations are suffering as Cold War-style tensions hurt the local economy and Western businesses.
Among the other casualties: BP (BP), Total (TOT), Renault (RNSDF) and McDonald's (MCD).
Societe Generale said Friday second quarter profits at its Russian unit fell 36%.
Adidas is shutting stores and scaling back expansion in the country. It slashed its 2014 earnings forecast by 20% to 30%, partly because of Russia. Its shares have plunged by as much as 20% in two days.
Volkswagen blamed political tensions for an 8% drop in its car sales in Russia in the first six months of the year.
Related: Europe hits Russia's biggest banks
The U.S. and Europe slapped tougher sanctions on Russia this week in an attempt to persuade Moscow to end its support for rebels in eastern Ukraine.
BP (BP) warned that it would suffer from tougher sanctions. BP owns a large stake in Rosneft, Russia's biggest oil company, which is subject to U.S. sanctions.
Investors are also worried about other energy companies, including Total (TOT) and Exxon Mobil (XOM), which have significant ties with Russia.
Shares in French car maker Renault have plunged by about 14% this week after the company warned about a sharp slowdown in Russia and other emerging markets. Russia is Renault's third largest market based on sales.
And global drinks giant Diageo said the Ukraine crisis was hurting sales growth in eastern European.
Related: KFC just cannot win in China
Wendy's (WEN) said this week it was quitting Russia, blaming a change in management at its local partner Wenrus. Wendy's has been in Russia since 2011.
McDonald's (MCD), which has a longer history of doing business there, is running into trouble with regulators. A spokesperson said regulators have recently accused the company of misrepresenting the nutritional value of its food.
The threat of Russian retaliation over U.S. sanctions is a clear and present danger, according to Stephen Blank, senior fellow at the American Foreign Policy Council and a former professor at the Army War College.
"This is a mafia state," he said. "If you don't want to play ball, bad things can happen."
Related: The nine unhealthiest restaurant meals
But not all U.S. chains are struggling. Andrei Kirilenko, a Russian NBA player for the Brooklyn Nets who goes by the moniker AK-47, opened the first Hooters franchise in Moscow earlier this year. He said the restaurant has been doing well and he plans to open four more outlets over the next five years.