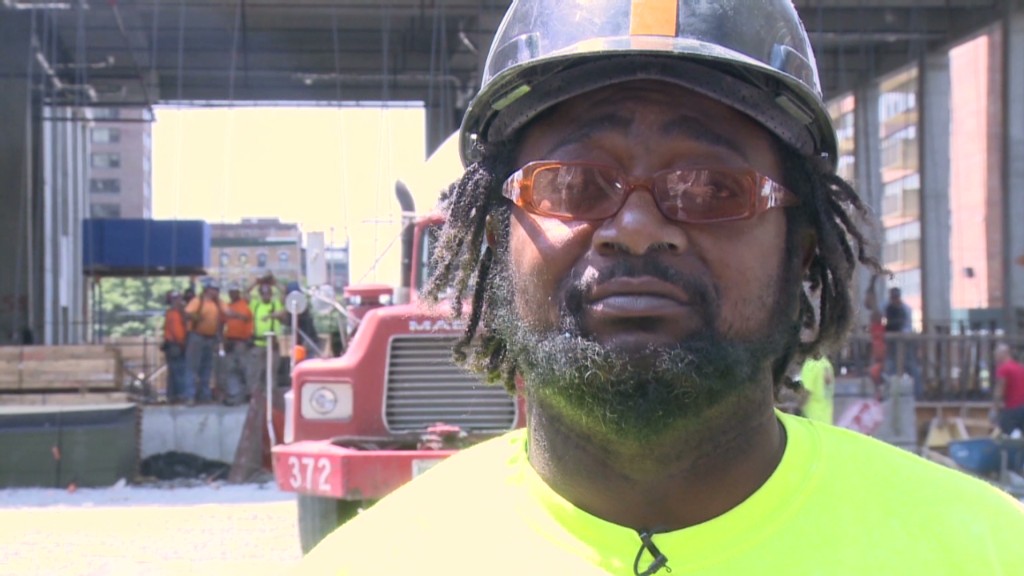 Hiring in low-wage jobs like retail and fast food have been plentiful in recent years, but that's changing now.
Middle class employment is on the upswing, thanks to the strengthening economy.
These are jobs that pay about $770 a week: Think manufacturing, sales, transportation and construction.
This employment category has been expanding since 2013, according to Robert Mellman, senior U.S. economist at JPMorgan Chase.
And the trend should continue. "The mix of jobs is improving," said Ryan Sweet, director at Moody's Analytics, which found that growth in mid-wage jobs has accelerated to an average of 1.5% in 2014, from 1% for the two years prior. "As the economy begins to grow consistently above its potential, we will see more middle class jobs being created."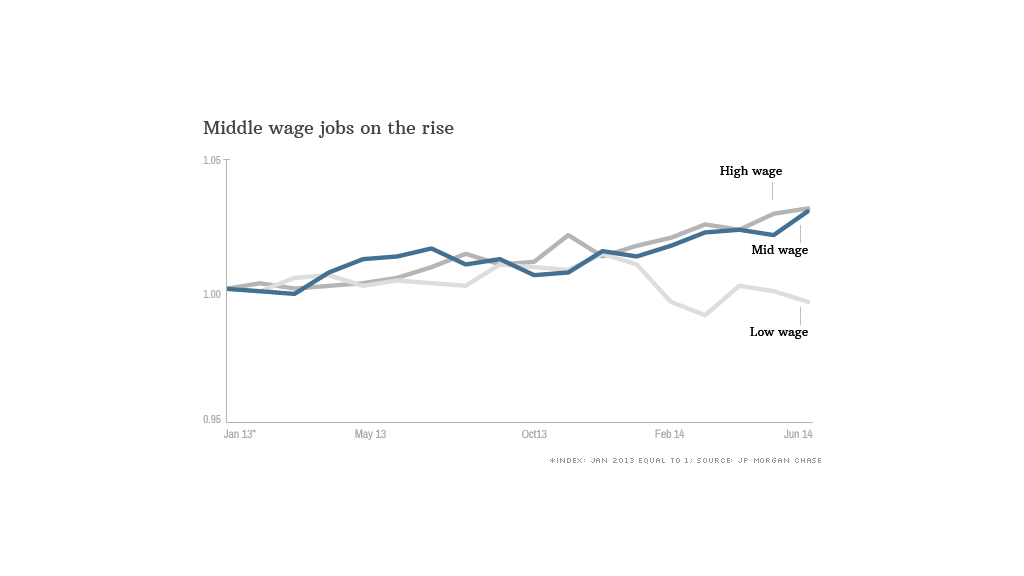 This bump in middle class hiring will also give a boost to wage growth. Already, the 1.3 million private sector jobs created this year are paying better: $867 per week, on average, versus the $843 that the existing 117 million private sector workers earn, according to Capital Economics.
Americans are more confident that they can find a good job than any time since the start of the Great Recession in December 2007. Some 35% of Americans say now is a good time to find a quality job, according to a recent Gallup Poll.
The share had fallen to as low as 8% in late 2011.
The pickup in middle class jobs is good news for the economy as a whole, Sweet said. Wages have stagnated in recent years, leading consumers to keep a tight hold of their wallets. As job quality and wages go up, "it will do wonders for consumer spending."
But don't break out the bubbly quite yet. While hiring in construction and manufacturing is improving, job losses in these and other middle-class sectors were so deep that it will take a long time to rebuild, said Mike Evangalista, policy analyst for the National Employment Law Project, which advocates for quality employment.
"We've got a long way to go," he said.