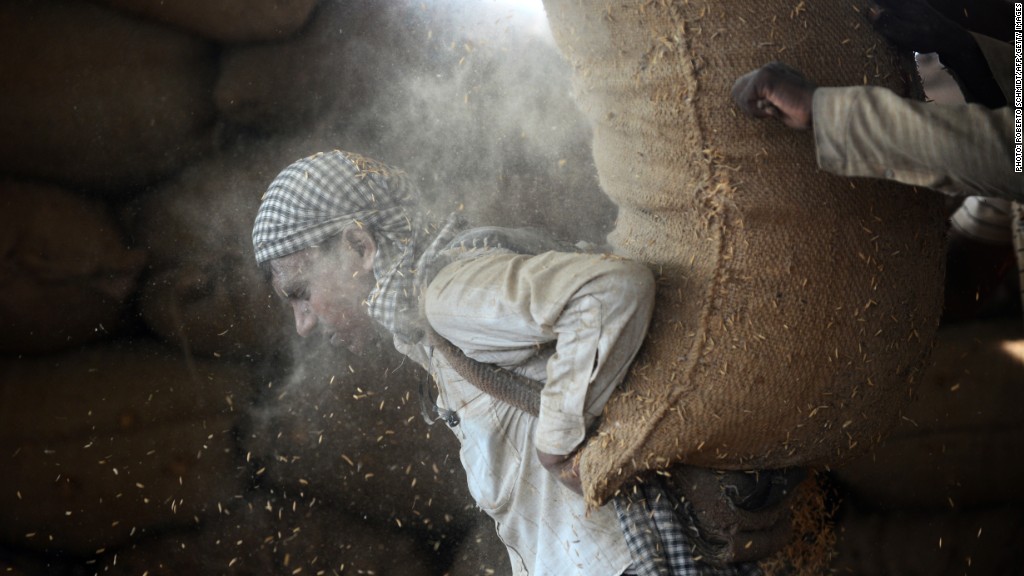 A global trade deal that could have added $1 trillion to the world economy has collapsed after India refused to ratify a pact struck last year in Bali.
The 'Bali Package' was hailed last December as the first global trade deal in nearly 20 years, with the potential to generate big benefits by increasing the flow of goods, revenue collection and investment.
Costs of trade could have fallen by 10% to 15% as governments committed to slashing paperwork, and easing border delays and transit bottlenecks.
Members of the World Trade Organization gave themselves until Thursday to formally adopt the "Trade Facilitation Agreement."
But India, backed by a handful of other developing countries, wanted faster progress on a related deal that allowed it to continue to stockpile and subsidize food for the poor.
After failing to get support on this, India pulled its support for the global deal to simplify customs rules.
Related: Can India boost growth rate by 50%?
"Our direction is determined by our current circumstances which require us to provide for food security for a significant number of people," said Syed Akbaruddin, India's foreign ministry spokesman.
Subsidies and stockpiles are a sensitive subject because they can put other producers at a disadvantage by distorting prices.
Roberto Azevedo, the Brazilian diplomat who leads the WTO, said some of the 160 countries who signed the deal in Bali believed there was unfinished business that needed to be addressed. Others were adamant the carefully-crafted accord should not be picked apart.
"We have not been able to find a solution that would allow us to bridge that gap," he said.
The WTO may attempt to revive the pact in September but chances of success look slim.
-- CNN's Harmeet Singh in Delhi contributed to this article.