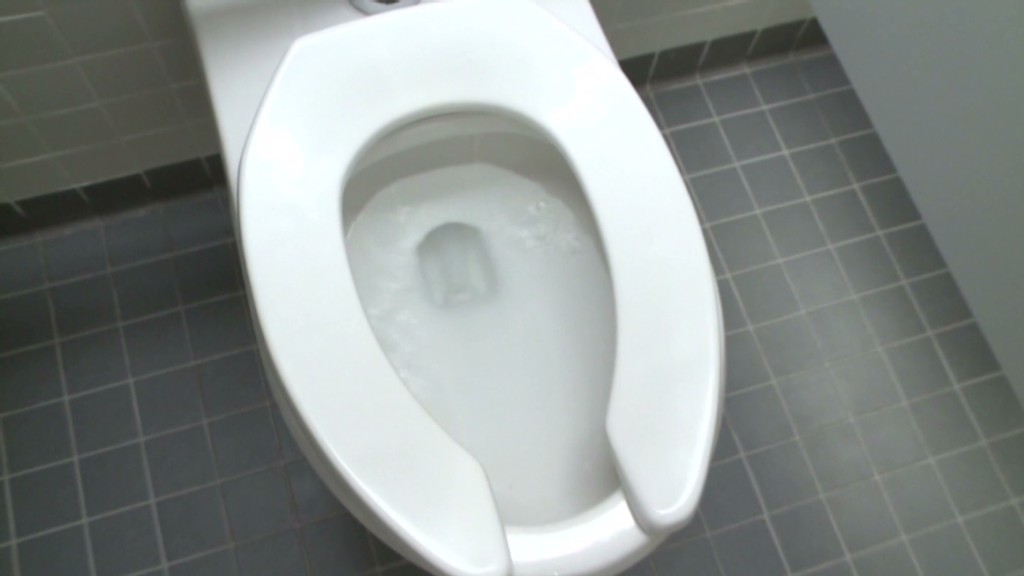 The bathroom wars are still raging at WaterSaver Faucet Co.
Now it is holding up new contract negotiations between the union and the company's management.
The union alleges the Chicago company verbally harasses injured workers. It says WaterSaver Faucet also wants to employ workers designated "temporary" so they can't join the union. Also on the table is a proposal for the company to adopt paid sick days and a minimum $15 hourly wage.
But getting in the way of these issues is the company's recently instituted bathroom policy.
Since June, workers started facing disciplinary action if they used more than 60 minutes of bathroom time over 10 days, according to a government complaint. That's an average of about six minutes a day. (Workers are expected to use the bathroom during their lunch or other scheduled breaks during the day -- a total of 1 hour in all.)
On the other hand, if workers do not use the bathroom during working hours, they can earn $1 a day. CEO Steven Kersten said last month the company gave out 25 gift cards.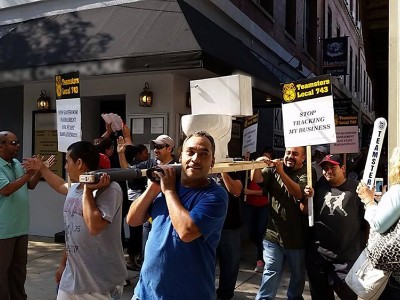 Union representative Nick Kreitman said the company tracks how often employees swipe in to use the bathrooms and has spreadsheets on every employee's bathroom use.
He filed a complaint with the National Labor Relations Board in June claiming WaterSaver unfairly disciplined 19 workers for excessive bathroom visitation.
Related: Company limits bathroom breaks to 6 minutes a day
WaterSaver's CEO has denied that the company has a specific time limit on workers' bathroom usage.
However, Kersten admitted the company disciplined 19 workers for "excessive" bathroom usage. He wouldn't tell CNNMoney how many minutes or hours he counts as excessive.
Kersten also said he has no proof but that he believes some people spend too much time in the bathroom because they are Facebooking and texting. Cell phones are banned on the factory floor at the company.
WaterSaver also did not respond to requests for comment on the union's specific allegations.
Related: Sick days: A luxury many hourly workers don't have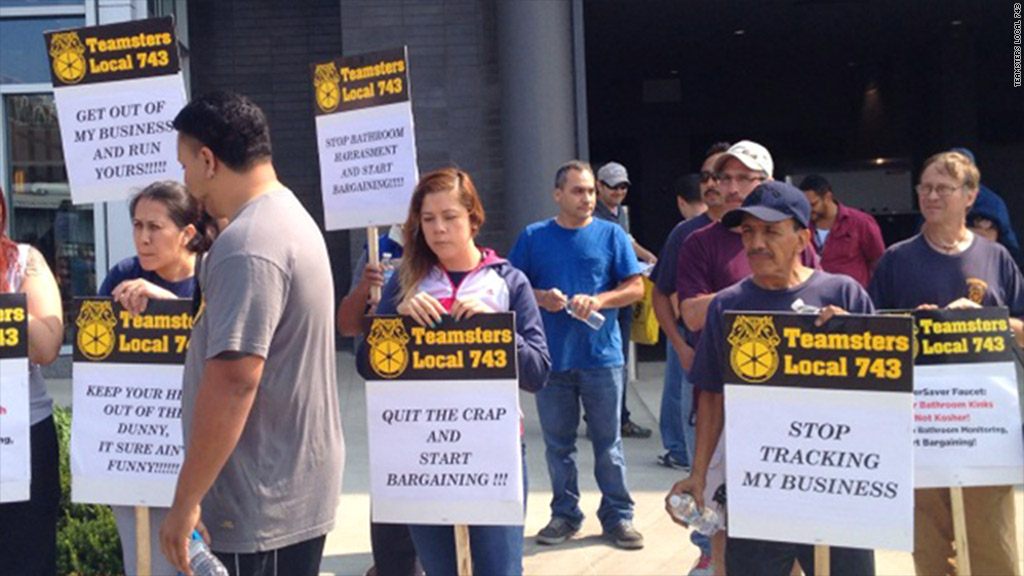 Now the the union is proposing a compromise to get the bathroom debacle behind it.
The union said the company could add shielding material in its washrooms to block cell phone signals.
The union also demanded the company should drop its bathroom swipe-in policy.
When asked about the proposal, the CEO said he had no comment.
Although no one's been fired or suspended for bathroom breaks yet, the union is worried about another round of disciplinary measures.
That's because at the start of the month the company doles out both the warnings and the gift cards based on the previous month's bathroom usage.