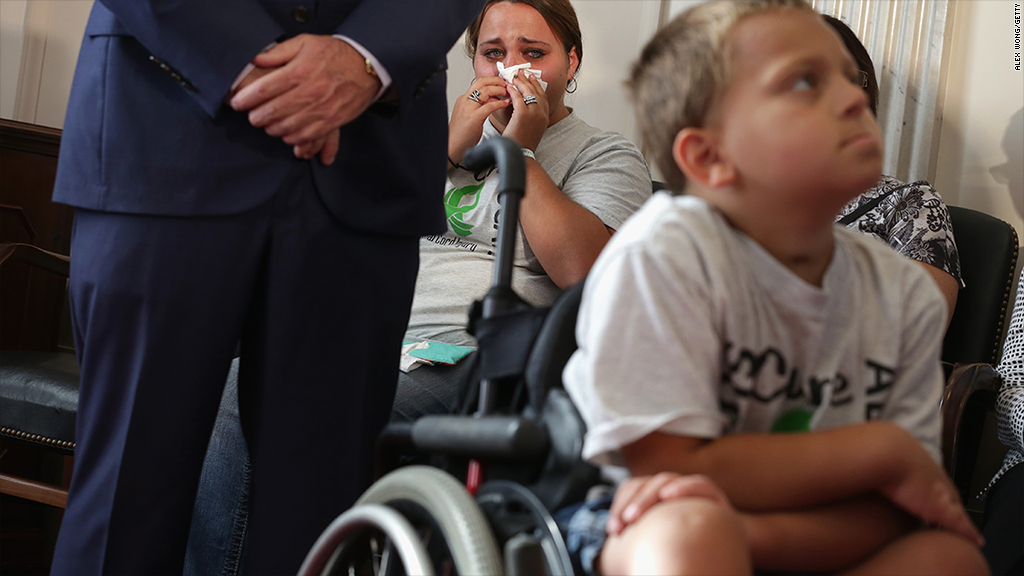 The fund for victims of faulty ignition switches in recalled GM cars had received 89 claims by Monday morning.
General Motors (GM) set up the fund to pay victims and their families after it was revealed that the automaker knew of the problem 10 years before it recalled 2.6 million affected cars. According to the company's official count, there were 13 deaths and 54 accidents tied to the problem, but experts expect that total to grow significantly.
The office of the fund's administrator, Ken Feinberg said it expects to respond to claims within three to four months of their submission. The claim filing period began on Friday August 1st and continues through the end of the year.
GM hired Feinberg, who handled victim compensation for disasters such as the 9/11 terrorist attacks and the BP (BP) oil spill in the Gulf of Mexico, to come up with a formula for compensating victims of the flawed ignition switch.
Related: GM: Steps to a recall nightmare
Feinberg's plan offers the families of those killed a base payout of $1 million each. Those families will get additional payments for lost wages, medical expenses and other losses, which could significantly increase the final totals. The family of a 25-year old with two children earning $46,400 a year would be owed about $4 million under the formula.
General Motors said it expects to pay out a total of between $400 million to $600 million to victims.
The ignition switch flaw can cause the car to shut off while driving, disabling safety features such as air bags, anti-lock brakes and power steering.
Related: Some victims get nothing from GM's compensation plan
The automaker has been under fire from Congress and federal safety regulators for the delay, and could face criminal charges. The company disclosed that 45 state attorneys general are conducting probes of the recalls, in addition to the U.S. Attorney in New York, the SEC and Transport Canada.
In addition to the compensation fund, GM said that it will spend $2.5 billion to repair the cars and trucks recalled during the first six months of the year.
The company also set aside an extra $874 million for future recalls.
All told, GM's recalls have cost the automaker nearly $4 billion this year.