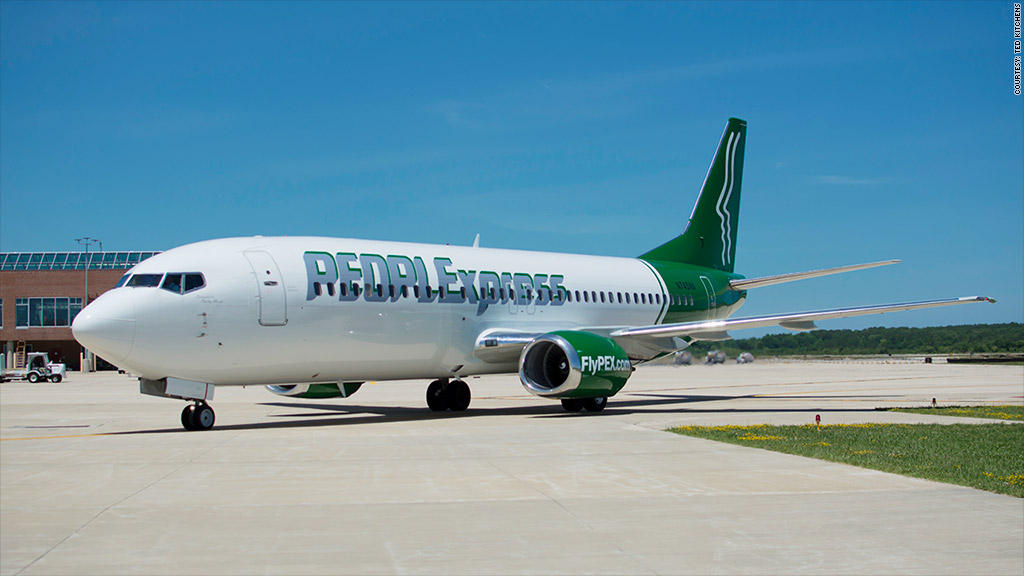 There are PeoplExpress planes in the sky again, after a hiatus stretching back to the 1980s.
A carrier with that legendary name began flying this summer, with about half a dozen flights per day. It serves Newark, Boston, Pittsburgh, Atlanta, West Palm Beach and its headquarters in Newport News, Va.
Mike Morisi, founder of the new PeoplExpress, is a former employee of the original PeoplExpress, a discount carrier that had a loyal following when it operated from 1981 to 1987.
He had been planning to start an airline called Freedom, in a nod to the myriad of military bases in Newport News. But he decided to call it PeoplExpress instead, because the old name was up for grabs.
"We happened to find the name still available and secured it with an application to the patent office," said Morisi. "It didn't cost us anything."
Morisi said his airline is getting a lot of attention because of the nostalgia behind the name.
"Because it's called PeoplExpress, people remember it and remember it fondly," he said. "The name just has great value to it."
The original PeoplExpress was absorbed in 1987 by Continental, which has since merged with United (UAL).
PeoplExpress is billing itself as a discount airline. Like many airlines, the company is supplementing its income with fees for services that were once provided for free. The airline is charging $15 for passengers to pick their own seats, $20 to check an extra bag and $25 for carry-ons that are too big to fit under the seats.
Morisi said that he worked for PeoplExpress for five years, starting in customer service at the age of 22. He eventually became a team manager who helped expand the airline to various cities in the U.S. and also to London.
"I love that this is where I started my career and most likely where I'll end my career," he said.
The airline plans to expand at the end of August, adding New Orleans and St. Petersburg, Fla. It expects to double its fleet of Boeing (BA) 737s.