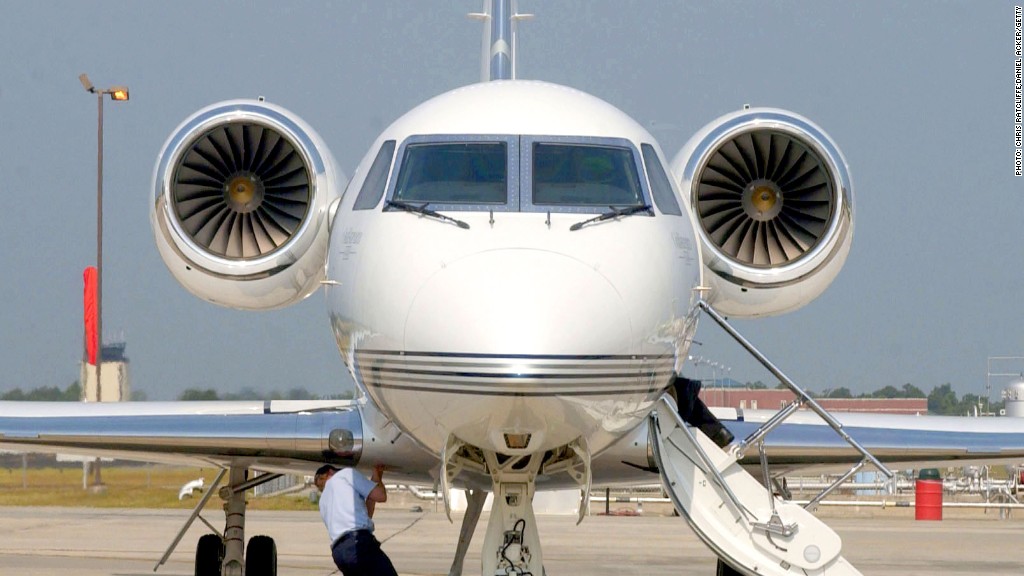 Russian oligarch Gennady Timchenko paid big money for his Gulfstream luxury private jet. It's now parked indefinitely in Moscow because of U.S. sanctions.
Timchenko says Gulfstream has broken off contact with him and won't service the aircraft.
"The company won't provide spare parts, and the pilots have no right to use the navigation system and built-in maps," the energy and construction billionaire told Russian news agency Itar-Tass.
Gulfstream, owned by General Dynamics (GD), wouldn't comment on Timchenko but said it continued to support operators worldwide.
"We are fully compliant with all government regulations and will continue to monitor the situation," a spokesman said.
It's not just Russia's rich who are having to change their travel plans because of the economic squeeze the West has imposed over the crisis in Ukraine.
European sanctions have grounded Russia's fledgling low-cost airline Dobrolet just two months after it launched. And a Russian tour operator, Labyrinth, collapsed over the weekend, blaming the financial strain of the crisis.
Dobrolet had been flying four times a day since June from Moscow to Simferopol, the capital of Crimea, which was annexed by Russia in March.
Flights were suspended at midnight Sunday after European companies stopped providing leasing, repair and maintenance services and insurance to the airline, owned by Russian flag carrier Aeroflot.
The European Union added Dobrolet to its list of sanctions targets last week for helping to integrate Crimea into Russia, and thereby undermining Ukraine.
Labyrinth suspended its tours Saturday, stranding thousands of Russians abroad. It blamed the devaluation of the ruble and political and economic strains for a sharp fall in bookings.
Related: Cold War-style tension hits Western companies
Timchenko, one of Russia's richest men, is reported to own a Gulfstream G650, which costs about $65 million and can carry eight passengers non-stop for nearly 13,000 kilometers, or about 8,000 miles.
According to Gulfstream's website, the jet offers "wide seats, more aisle room and a large stateroom option for resting between world capitals."
Timchenko sold his 44% stake in Swiss-based energy trading company Gunvor in March, just 24 hours before he was hit by U.S. sanctions.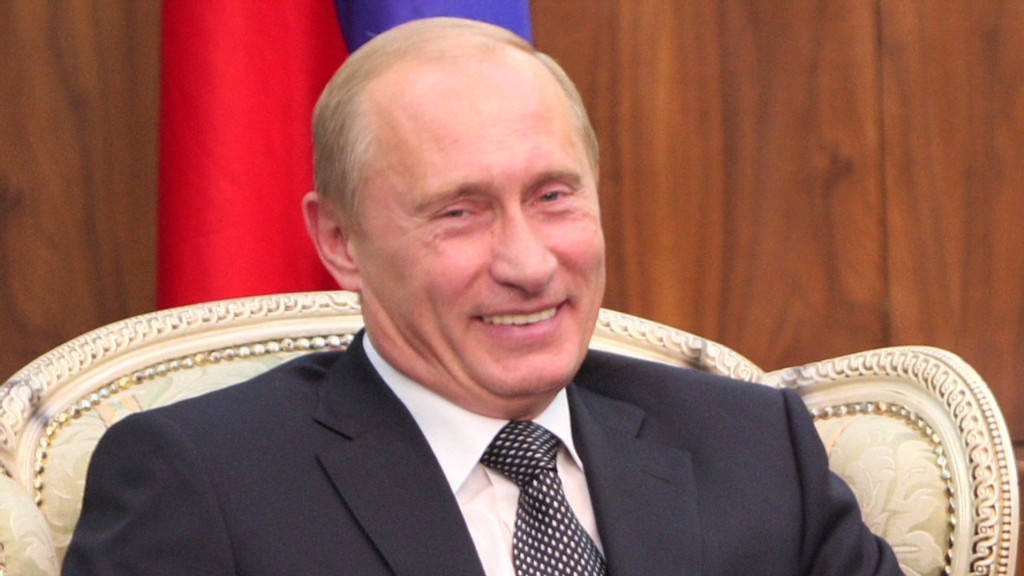 Pressure on the oligarch's business has grown since. Natural gas producer Novatek -- part owned by Timchenko -- is also now subject to sanctions.
Dobrolet uses Boeing (BA) 737s. It hoped to have eight planes in operation by the end of the year, flying to a number of Russian regions. It was planning to add European destinations in 2016.
-- CNN's Alla Eshchenko in Moscow contributed to this article.