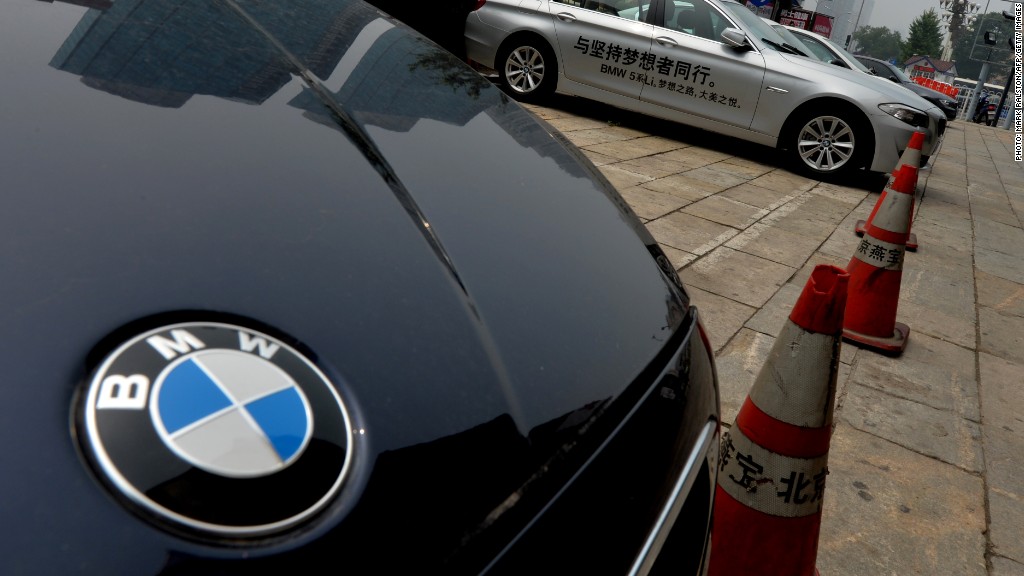 China's love of luxury cars continues unabated, helping drive BMW group sales to a record one million vehicles in the first half of 2014.
Global sales of the group's three brands -- BMW, Rolls-Royce and Mini -- rose by 7% over the same period last year. China sales were up 23%.
The world's second biggest economy and largest car market accounted for more than one in five of all cars the German company sold in the six months to June.
Strong demand in China, and to a lesser extent Japan, helped make up for weaker car markets in other developing economies such as Brazil, Russia, and India.
BMW (BAMXF) sales grew by 3.5% in the U.S., and were even up slightly in Europe, where the car market is expected to post its first annual growth for the first time since the 2008 financial crisis.
Related: Top 10 luxury cars in China
The robust first half performance puts BMW on track to hit its targets to deliver more than two million cars in 2014 and register a big jump in profits.
Profit before tax was up nearly 20% to 4.8 billion euros ($6.4 billion), beating market expectations. BMW shares gained 1.4% in Frankfurt.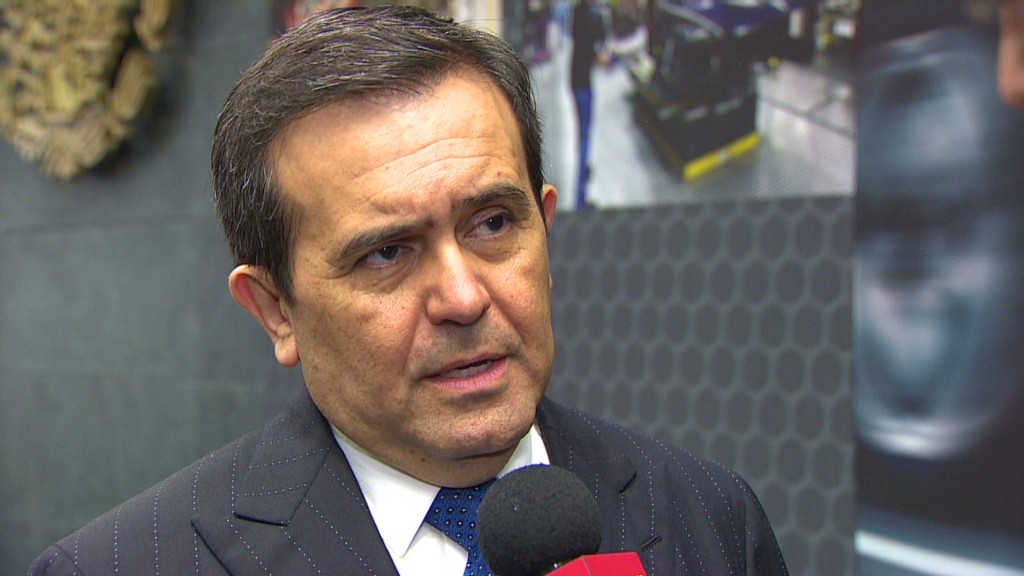 The BMW 5 series is one of China's top selling luxury cars, alongside Audi's A6 and A4 models, part of the Volkswagen (VLKAF) group.
And there's little sign of government crackdowns on pollution and lavish spending by officials slowing car sales just yet.
BMW, which is adding capacity at plants in Dadong and Tiexi, expects the Chinese market to grow by 12% this year.
The group continues to roll out new models. It said on Tuesday it was developing a new convertible Rolls-Royce to reach customers by mid-2016.