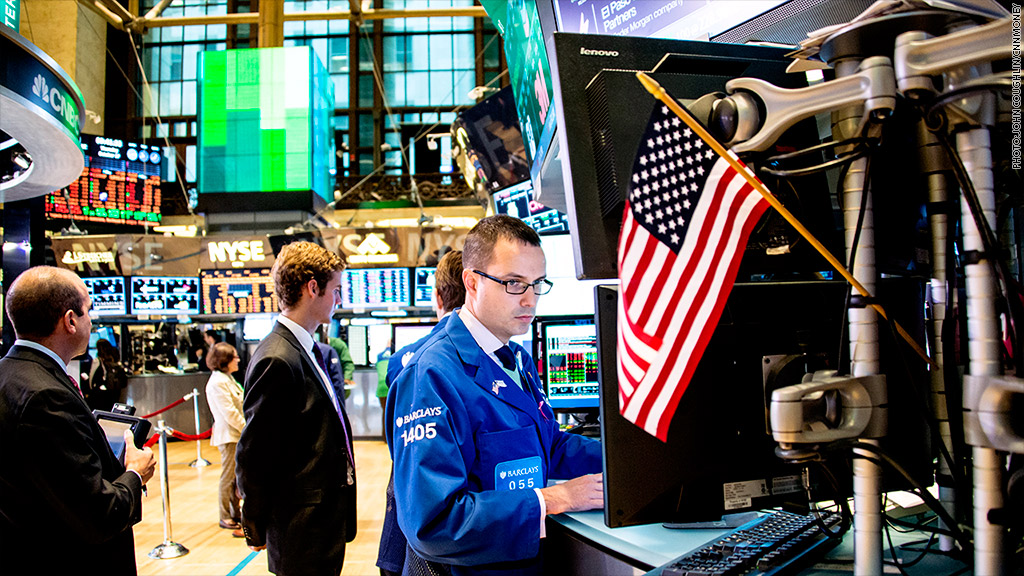 New York is once again the top destination for global companies listing their stocks, according to a new report on "cross-border" IPOs.
It's the first time New York has topped Hong Kong since 2009.
Companies that are based overseas raised $7.9 billion in 27 initial public offerings on the New York Stock Exchange and the Nasdaq during the first half of the year, according Baker & McKenzie, a global law firm. That's an increase of 274% over the same period last year.
The total puts New York just ahead of the Asia Pacific region, namely Hong Kong and Australia, where companies raised $7.4 billion in 44 cross-border IPOs.
Ironically, the U.S. market benefited from an influx of Chinese companies that went public on the Nasdaq during the first half of the year, including the online retailer JD.com (JD).
Weibo (WB), often called the Chinese version of Twitter (TWTR), went public in April. Leju Holdings (LEJU), an online real estate service that operates in 250 cities across China, is another example.
The trend looks set to continue when Alibaba, the massive Chinese internet company, goes public later this year. Alibaba, which has registered to sell its stock on the NYSE, is expected to raise more than $20 billion, making it one of the largest IPOs on record.
Related: China's new smartphone king
The report says market volatility and political uncertainty in China appears to be holding back the IPO market in Hong Kong. Companies have also had trouble gaining approval from market regulators to list on the Hong Kong Stock Exchange, the report adds.
Meanwhile, the IPO market in the United States has been booming as stock prices remain high and market volatility is relatively subdued. Investors are eager for new growth opportunities and many of the companies that have gone public this year have seen strong demand.
A whopping 89 companies held IPOs on U.S. exchanges from April to the end of June. That was the hottest quarter for IPOs since 2007, according to research by PricewaterhouseCoopers.