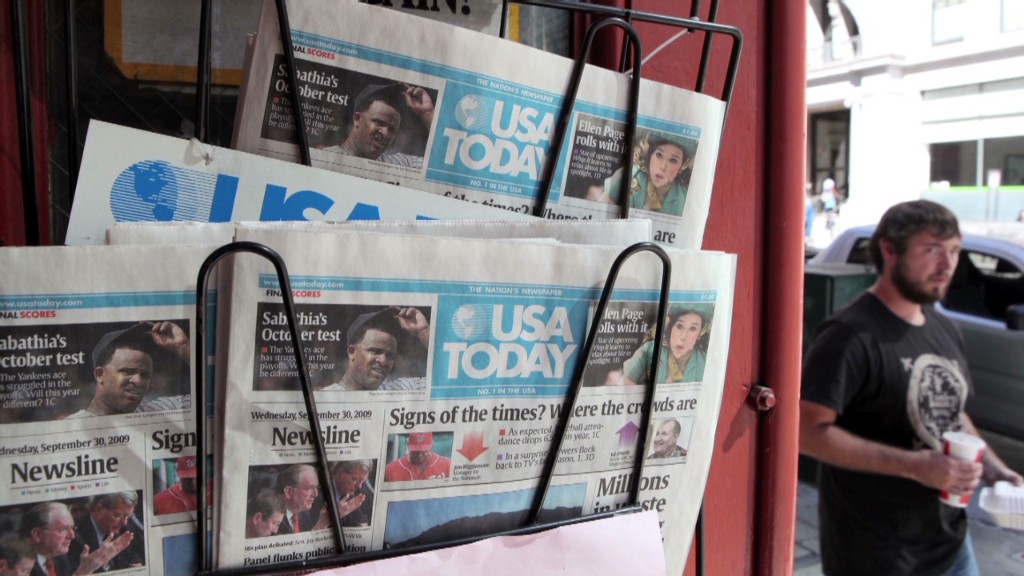 Gannett, the owner of USA Today, joins the long line of TV-focused media companies to split off its newspaper business.
The spin-off plan, announced Tuesday morning, means the newspaper company will go it alone in a challenging print environment.
The television stations and websites currently owned by Gannett (GCI) will be operated under a new name, while the publishing company will retain the Gannett name. But make no mistake: it's the papers that are being shed.
"Gannett's newspapers are a drag on its earnings," news industry analyst Ken Doctor wrote in a blog post ahead of Tuesday's announcement. He said Gannett is "now alone among the big newspaper companies" -- all of its peers have already enacted similar spin-offs.
Tribune (TRBAA) was the most recent. The spin-off of its publishing unit took effect Monday, which means newspapers like The Los Angeles Times are now separate from Tribune's more lucrative television assets.
Through a complex transaction announced just last week, two owners of both newspapers and TV stations, E.W. Scripps and Journal Communications, agreed to combine their stations and spin off their papers.
Time Warner (TWX), the parent of CNN, spun off its magazine unit, Time Inc., earlier this year.
Doctor wrote Monday that "the standard three-word explanation for all these splits is the desire to 'maximize shareholder value.'"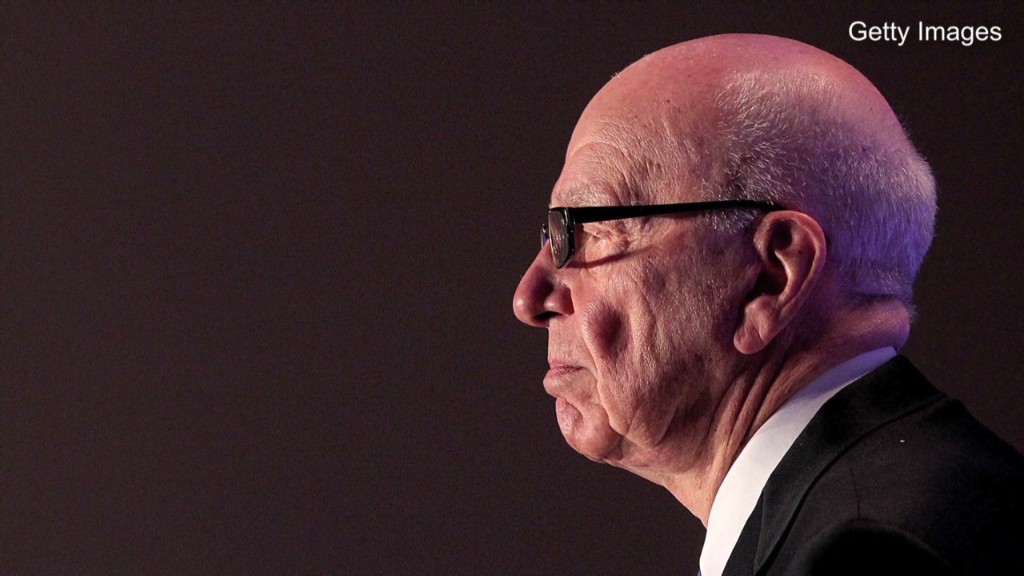 Indeed. Gannett also said its spin-off would give each company a "more competitive position" in the marketplace.
Gannett CEO Gracia Martore, who will run the broadcasting company, said, "The bold actions we are announcing today are significant next steps in our ongoing initiatives to increase shareholder value by building scale, increasing cash flow, sharpening management focus, and strengthening all of our businesses to compete effectively in today's increasingly digital landscape."