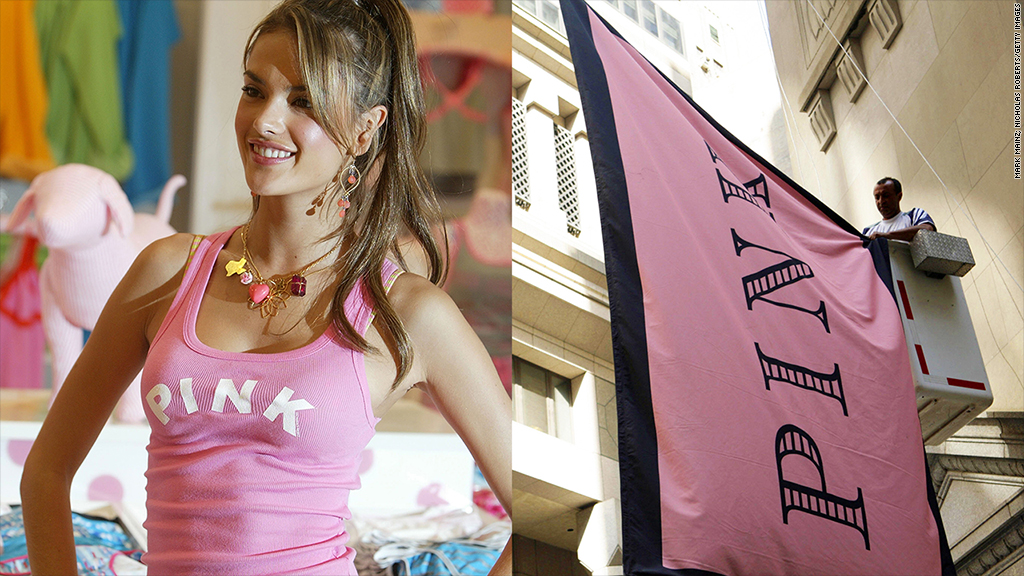 The future of Victoria's Secret's PINK brand in the U.K. and Europe isn't looking too rosy.
Victoria's Secret could be barred from using its PINK branding across the region after a British judge ruled the company was infringing on the trademarks of up-scale shirt-maker, Thomas Pink.
Thomas Pink, a buttoned-up British retailer known for selling shirts to professionals since 1984, argued in court that Victoria's Secret's PINK brand was infringing on its trademarks, confusing customers and tarnishing its image.
Victoria's Secret stores first opened in the U.K. in 2012, with the company flaunting its bras, underwear and clothing targeted at college-aged women. Its PINK brand was created to appeal to a younger female audience, but quickly attracted the trademark case.
High Court Judge Colin Birss sided with Thomas Pink, which is owned by the Paris-based luxury conglomerate LVMH (LVMUY).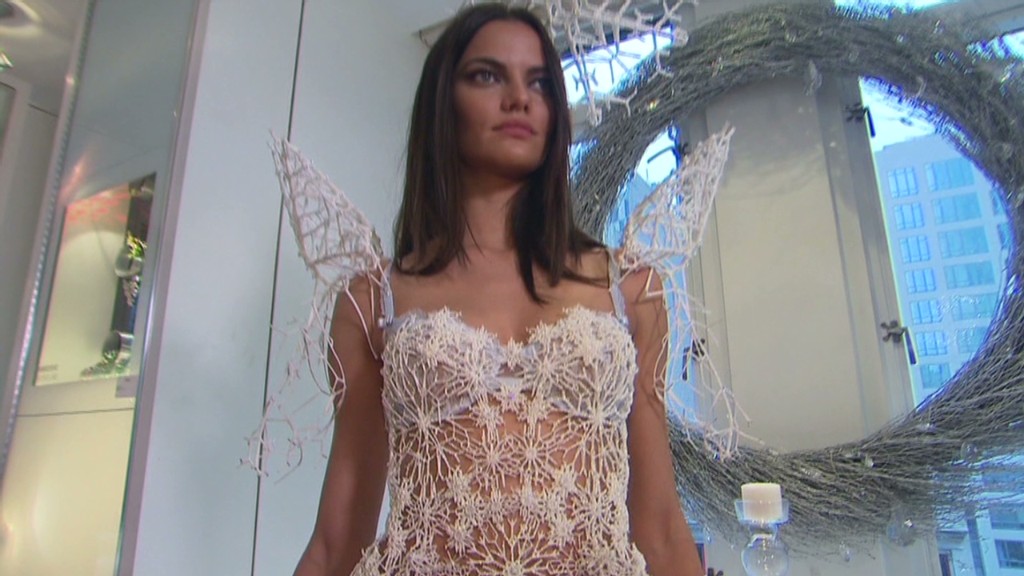 Oliver Herzfeld, chief legal officer at the brand licensing agency Beanstalk, said the trademark battle isn't done yet.
"There's a lot of different ways this could go," he said, noting that Victoria's Secret won't be ripping down its PINK branding anytime soon.
Herzfeld said the two sides could still reach a settlement, sign a co-existence agreement or an appeal could change the entire outcome of the case.
Meanwhile, Victoria's Secret -- owned by parent company L Brands (LB) -- is going to great lengths to protect its PINK trademarks in the U.S., said Herzfeld.
The U.K. and U.S. have different trademark rules, so a court decision in one country will not affect the other, he said.
Related: Is the Michael Kors party over?
Both Thomas Pink and Victoria's Secret did not return requests for comment.