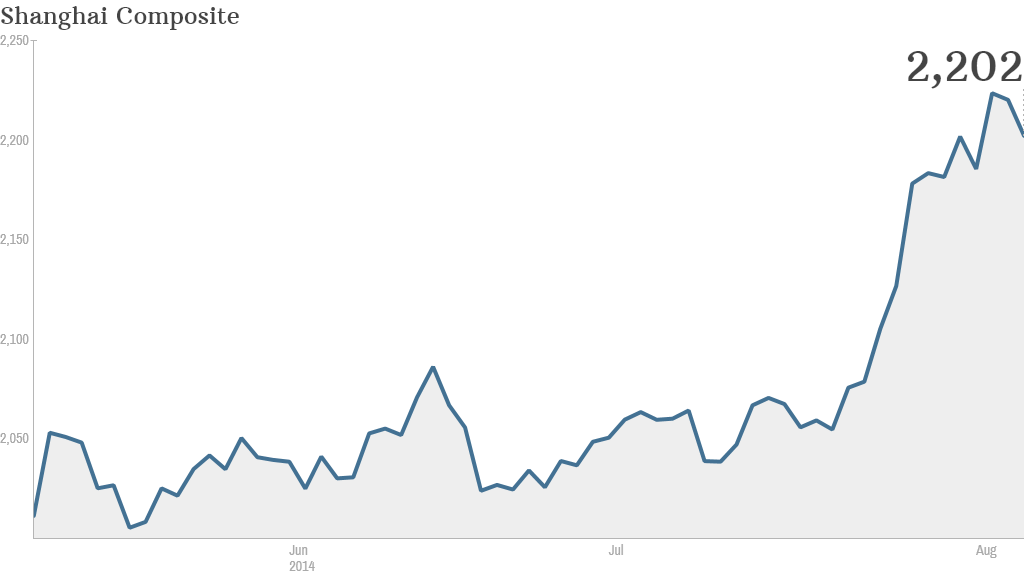 Chinese markets are showing signs of life after a dismal first half of the year, driven higher by a steady flow of positive economic news.
The benchmark Shanghai Composite has jumped about 7% since the end of June, erasing a 3.2% decline in the first six months of the year. The S&P 500 and the Dow Jones Industrial Average have both fallen around 2% since the end of June.
Investors are becoming more bullish on China as government stimulus measures boost growth.
"China's equity market has started to recover as a slew of mini-stimulus measures are beginning to have a positive impact on the economy," HSBC equity strategist Herald van der Linde said in a research note. Easy credit and low interest rates should also help support private investment and growth, he said.
The Chinese government announced new spending on railway and urban redevelopment projects in April, along with a tax break for small businesses. Though small, experts say the moves helped push a key manufacturing gauge to a 27-month high in July, and lifted economic expansion by a hair in the second quarter.
Related: China growth accelerates despite property worries
The recent bump is good news for Chinese stocks, which fell about 7% in 2013. While the Shanghai index missed out on last year's global stocks rally, the poor performance has left stocks looking cheap compared to other markets.
The index's average price-to-earnings ratio is currently just under 11, compared to 17 for the S&P 500.
Wells Fargo's Sameer Samana, however, warned that factors contributing to recent market optimism may be temporary, raising the possibility of more pain for investors in China.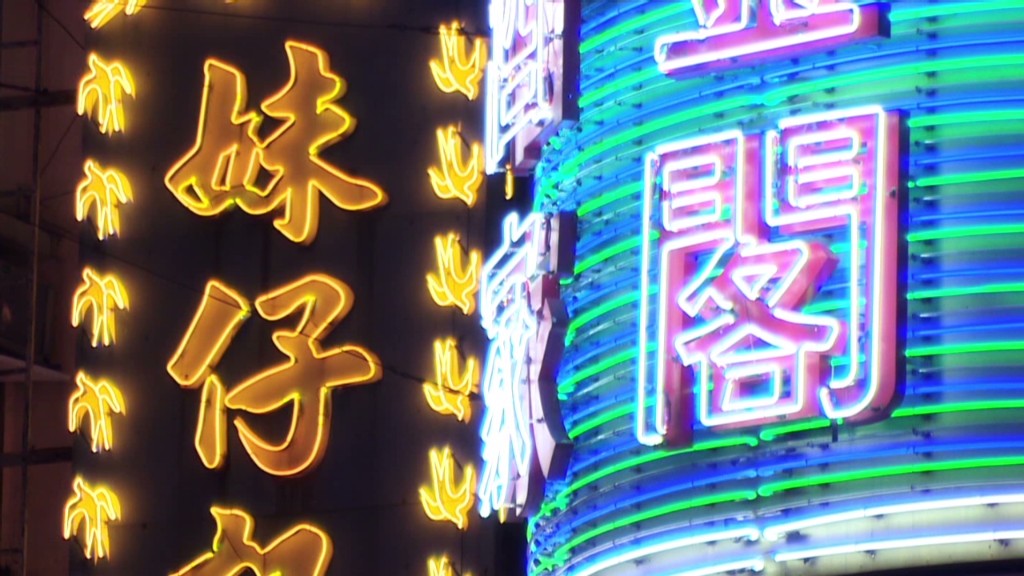 How long the recovery will last could hinge on what happens next with the government's anti-corruption drive. The campaign has already hit the luxury sector, and Nomura expects its impact to widen, limiting domestic consumption. If consumption falters, and the economy along with it, investors could be spooked.
The property market is also of concern. In a recent CNNMoney survey, eight out of 10 economists named the real estate sector as the biggest challenge to the economy. Given such worries, analysts at Credit Suisse say the government is likely to roll out more targeted stimulus to combat a property downturn.
Looking ahead, one unknown continues to linger. A pilot program to link the Hong Kong and Shanghai stock exchanges and open China's markets is scheduled to kick in soon, but it's still too early to determine the full impact on both bourses. Hong Kong's Hang Seng Index has jumped about 5% this year.
Stocks in Shenzhen have remained a bright spot, bucking regional trends. The underdog Shenzhen Composite has spiked 11% so far this year, after surging 20% last year.