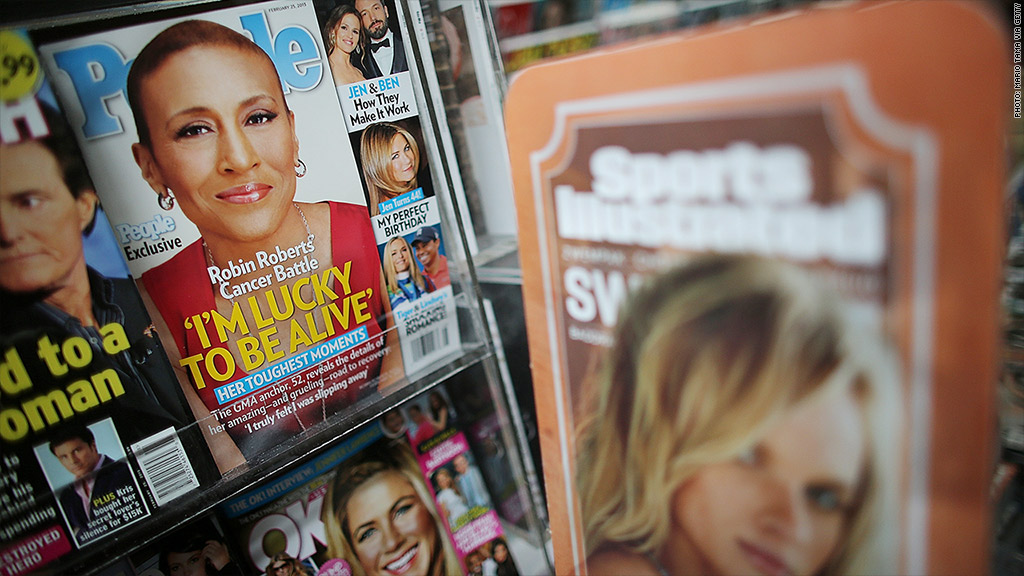 If you live in an affluent area, prepare to pay more for your copy of People magazine.
Time Inc. CEO Joe Ripp said the company is testing the idea of charging more for magazines at newsstands based on the affordability level of counties across the country.
"There are certain counties that can certainly raise the price of People magazine and there are certain counties I should probably consider lowering the price," Ripp said in a call to analysts after the company released its quarterly earnings Tuesday. "We price on a national basis, which makes no sense to me."
Related: 10 most expensive cities
Time hiked the price of the celebrity gossip magazine to $5.99 in March. While the company reported it sold fewer magazines from newsstands, People's revenue increased 4% in the quarter.
"We're engaged in those tests right now to see ... how we can maximize profitability by using price as a lever that we haven't used before," Ripp said.
A Time spokeswoman wouldn't comment on when this will be implemented and which areas across the country can expect to see higher or lower prices.