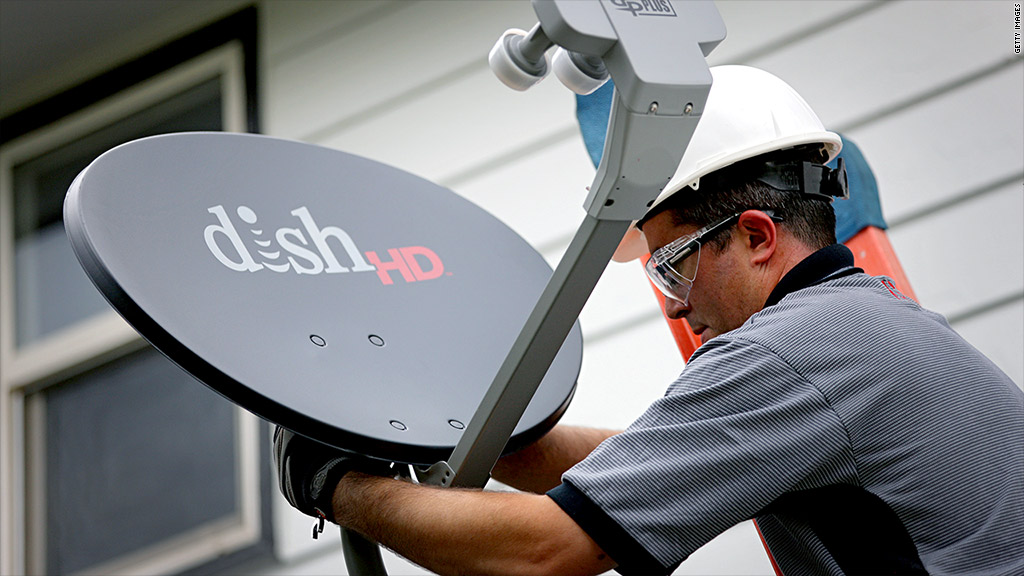 It's hard to get millennials to sign up for cable television, but
Dish Network

(DISH) thinks it knows how to do it -- using the Internet.

The satellite TV distributor is on track to introduce a slimmed-down bundle of cable channels to Internet subscribers by the end of this year, the company's chairman said on Wednesday.

The product would be the first of its kind in the United States: similar to the cable and satellite packages that most households already pay for, but streamed to subscribers via the Internet instead of bulky set-top-boxes. It would target Americans who don't currently subscribe to any form of cable or satellite.

"It's college kids in a dorm. It's people in an apartment. It's young people who, you know, don't live the same place all the time," Dish chairman Charlie Ergen said on his company's quarterly earnings call on Wednesday.

Related: The future of media

The concept is sometimes called "virtual cable" or "over the top TV," combining elements of traditional cable with the convenience of Netflix and Hulu. It has been bandied about for years, primarily by technology companies that are interested in disrupting the television status quo. (Sony is known to be trying, for instance.) But so far none of those companies' concepts have come to fruition.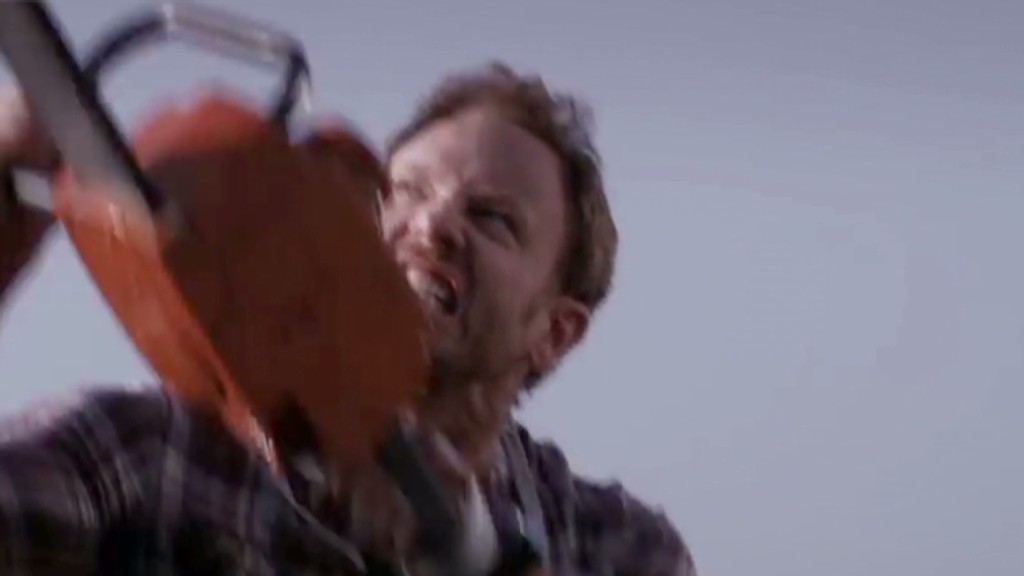 Now it seems Dish, the country's No. 2 provider of satellite TV behind DirecTV (DTV), is close.
To launch "virtual cable," however, Dish needs agreements with major providers of programming. It announced one such deal with The Walt Disney Company (DIS) in March, and another, with A&E Networks, earlier this week.
Those deals would let Dish's streaming service carry big channels like ESPN and the History channel without having to carry smaller channels that are owned by those same programmers.
This kind of arrangement could foreshadow future "unbundling" of channels -- but the programmers, which depend on bundling, are being careful to protect themselves and their business model.
That's partly why Ergen has been billing his planned service as a way to sign up people who otherwise might only pay for Netflix (NFLX) -- not as a replacement for existing cable or satellite subscriptions.
BTIG analyst Rich Greenfield, who has been closely following the "virtual cable" concept, said Dish's offering "will be a smaller bundle -- meaning not all current players."
"It's not for everyone but will have enough content to be interesting to 5 -- 10 million people, I suspect," he said.
Greenfield asked Time Warner (TWC) CEO Jeff Bewkes about Dish's planned service on a Wednesday morning earnings call, shortly before Dish's call.
Bewkes said Time Warner (the parent company of CNN and this web site) is not opposed to "virtual cable" providers, "We just have to believe that it will be additive to the whole situation that we've got, rather than subtractive."
About Dish's planned service, Bewkes said, "it's a concept we're interested in." He credited Dish with designing it in a way that targets people not currently paying for cable, "and at a price point that would be attractive to younger people, particularly."
In spite of countless predictions, cable and satellite cord-cutting has not happened in a meaningful way in the U.S. But subscriber growth has leveled off in recent years, meaning that the distributors are having a hard time signing up new customers. A personal, portable streaming version of cable might help change that.
While Dish has revealed little about its plans, prior news reports have indicated that the company might charge about $30 per month for the streaming service, a lower price point than most current TV bundles.
That price would only allow one stream at a time -- so if a husband wanted to watch one show while his wife wanted to watch another show, they'd have to sign up for two subscriptions. (Or go ahead and sign up for Dish's traditional satellite service for the whole home.)
"We haven't made all the final decisions," Ergen cautioned on Dish's conference call with investors Wednesday afternoon.
Sony is also working on a plan to sell cable TV via the Internet. Back in January the company said it would start testing a "cloud-based TV service" later in the year.
In August 2013 there were unconfirmed reports of a first-of-a-kind deal with Viacom, the owner of popular cable channels like Nickelodeon and MTV, that would allow Sony to carry Viacom's channels as a part of its service.