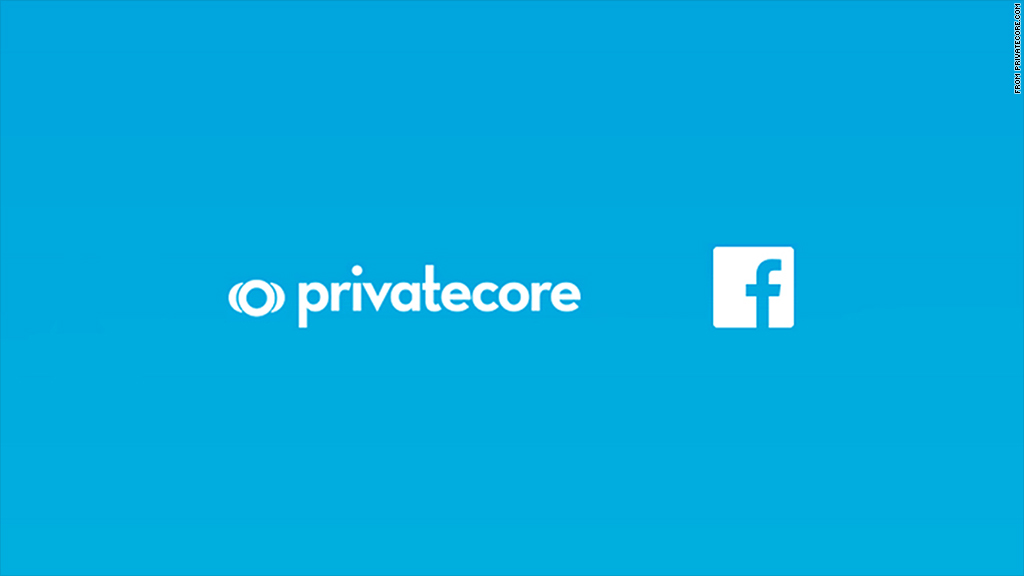 After a year filled with news of government spying and massive cyberattacks, Facebook is stepping up its defenses.
The social network announced Thursday that it was acquiring cybersecurity start-up PrivateCore, which builds software to protect server data.
The Palo Alto, Calif., based company was founded in 2012 by security experts formerly of Google (GOOG) and VMware (VMW). Joe Sullivan, Facebook's chief security officer, said PrivateCore's technology "protects servers from persistent malware, unauthorized physical access, and malicious hardware devices."
Related: LA residents call 911 when Facebook goes down
"PrivateCore's technology and expertise will help support Facebook's (FB) mission to help make the world more open and connected, in a secure and trusted way," Sullivan wrote on his Facebook page.
PrivateCore CEO Oded Horovitz said the deal will give the companies "a huge opportunity to pursue our joint vision at scale with incredible impact."
The companies didn't disclose Facebook's purchase price.