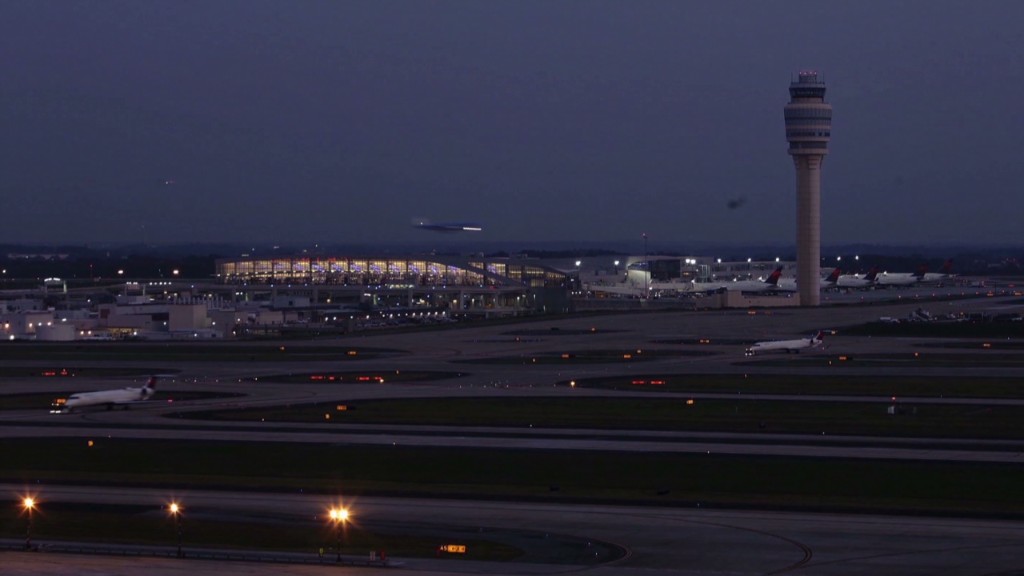 Delta is the best airline in the U.S., that is, if you are looking for fewer canceled flights or mishandled bags and on-time arrivals.
"Of course, we don't have a measurement for the widths of flight attendants' smiles or other intangibles, but if you look at the numbers, Delta comes out on top this year," said George Hobica, founder and president of Airfarewatchdog, which puts together the annual list.
Delta Air Lines (DAL) achieved the top score overall, a significant leap from its sixth-place spot in last year's list. The Atlanta-based carrier got top marks for the fewest canceled flights and most improved customer service.
Related: Five airline fees we hate the most
The best rating for on-time arrivals went to Alaska Airlines. Bad weather can often hinder flights, particularly in America's northern most state which has harsh winters, but Hobica said the Alaskan airports "are well-versed in handling snow."
It helps that many of Alaska Airlines' flights are to warm weather airports in Hawaii, California and Las Vegas.
JetBlu (JBLU)wins for bumping the lowest number of passengers from flights, according to the list. Hobica said it's part of the airline's culture to "never intentionally overbook flights."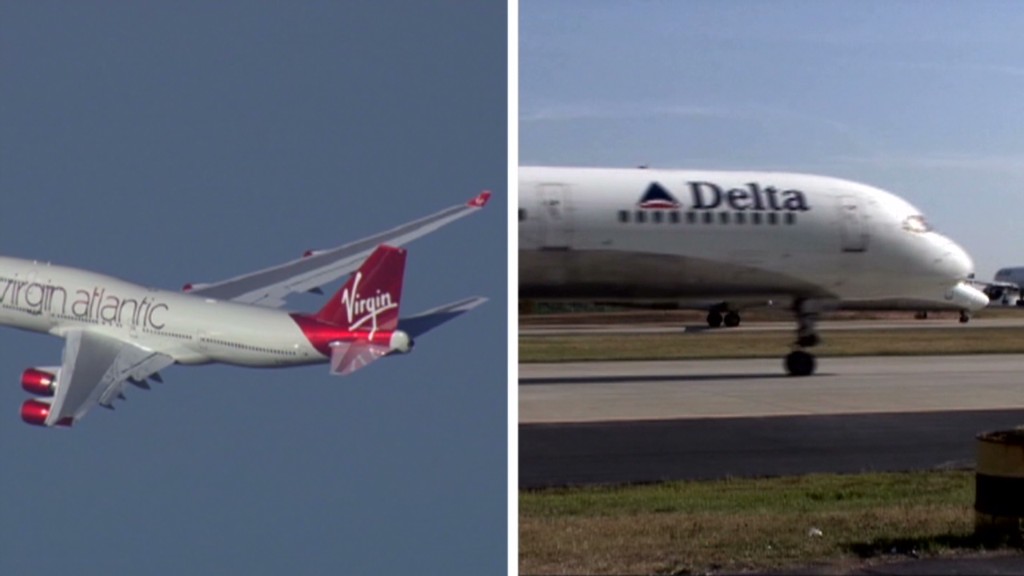 However, Jetblue also had most canceled flights. It is based in John. F. Kennedy International airport in New York City, one of the most congested airports in the country. This past year's snow-laden winter didn't help either.
Fliers who want to arrive at their destination with their luggage intact should go with Virgin America. Hobica said this is primarily because the "vast majority" of the airline's flights are nonstop, without connections. "It's during connections that most bags get mishandled," he said.
The worst offender for mishandling luggage is Southwest Airlines. But the saving grace is that the airline charges no fees for the first two bags unlike its competitors, said Hobica.
As a result, he said, "they handle the most bags."