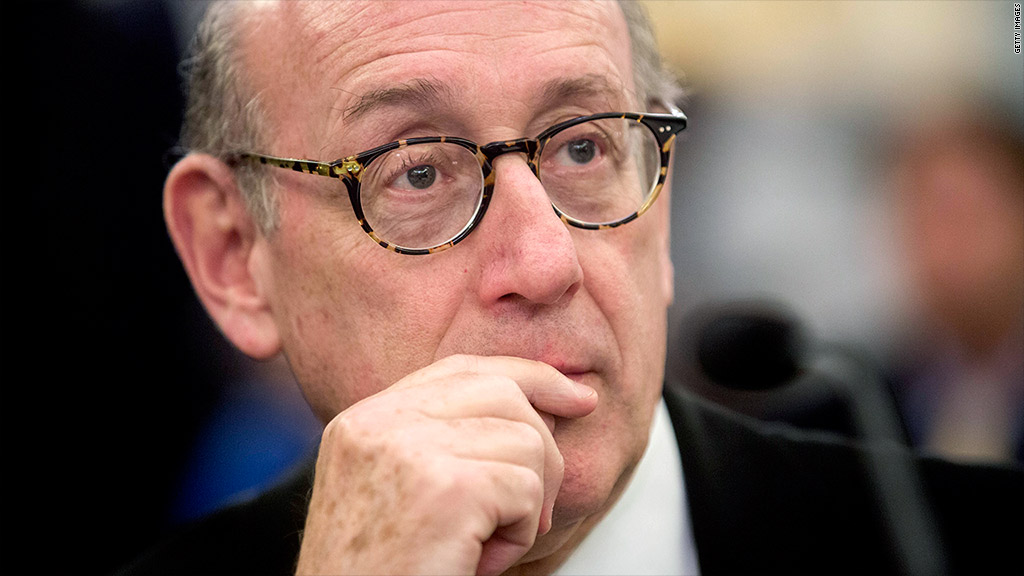 The fund for victims hurt in GM cars recalled for faulty ignition switches has received 63 death claims so far.
That's about five times more than the 13 deaths General Motors (GM) has officially admitted to.
The fund is being administered by victim compensation specialist Ken Feinberg, and has received 125 claims so far.
But Feinberg's assistant cautioned that just because a claim is submitted doesn't mean that it's eligible to be paid.
"Many claims will be received that cannot even get beyond the first test of eligibility," said Camille Biros.
The fund began accepting claims on August 1st, and will continue to do so through the end of the year.
Feinberg's office said it expects to respond to claims within three to four months of their submission.
Related: GM offers victims more than $1 million
General Motors set up the fund to pay victims and their families after it was revealed that the automaker knew of the problem 10 years before it recalled 2.6 million affected cars.
GM hired Feinberg, who handled victim compensation for disasters such as the 9/11 terrorist attacks and the BP oil spill in the Gulf of Mexico, to come up with a formula for compensating victims of the flawed ignition switch.
Feinberg's plan offers the families of those killed a base payout of $1 million each. Those families will get additional payments for lost wages, medical expenses and other losses, which could significantly increase the final totals. The family of a 25-year old with two children earning $46,400 a year would be owed about $4 million under the formula.
General Motors said it expects to pay out a total of between $400 million to $600 million to victims.
The ignition switch flaw can cause the car to shut off while driving, disabling safety features such as air bags, anti-lock brakes and power steering.
Related: Some victims get nothing from GM's compensation plan
Meanwhile, GM announced five more recalls Friday, some of which are for faulty ignitions.
The company is recalling more than 202,000 model year 2002-2004 Saturn VUE's because the ignition key can fall out when the vehicle is running.
It's also recalling 48,000 2013 Cadillac ATS four-door sedans and 2013 Buick Encores for defective seat belts.
The automaker recalled 15,000 2014-2015 Chevrolet Impala sedans for faulty dashboard latches 1,900 model year 2009-2010 Chevrolet Aveo and 2009 Pontiac G3's for brake fluid problems and 1,900 model year 2014 Chevrolet Sparks for potentially loose bolts on lower control arms. Control arms are part of the assembly that holds the wheel to the car.