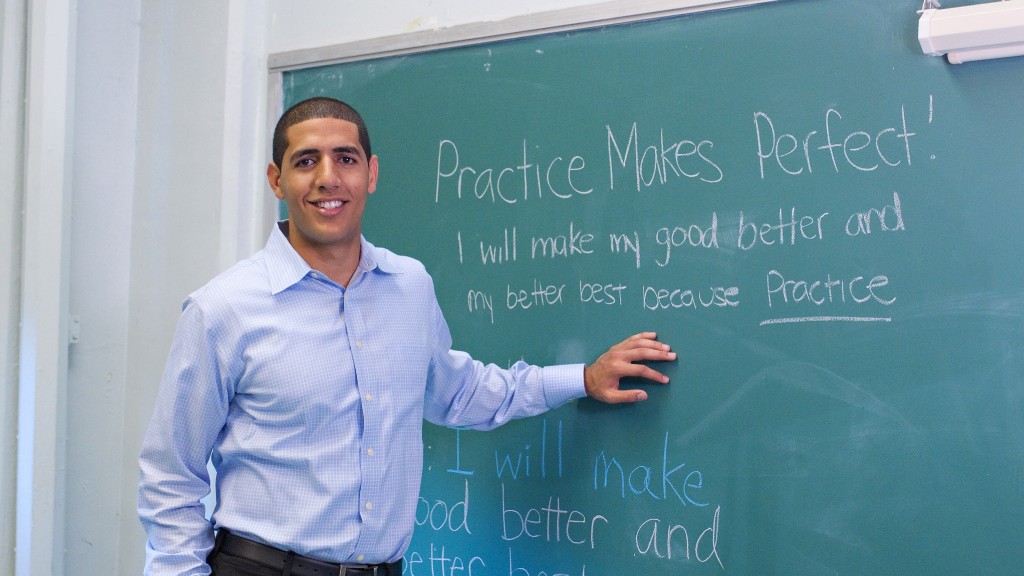 Summer is fun for kids, but it can also be a big setback, as their reading, writing and arithmetic get rusty.
That's why 22-year-old Karim Abouelnaga launched Practice Makes Perfect -- a non-profit enrichment program aimed at helping New York City school kids keep their skills up during summer vacation.
Abouelnaga first learned about the so-called "summer slide" phenomenon when he was researching the performance gap between African American and Hispanic students and their white peers. What he discovered is that some of that gap can be attributed to the lack of stimulating summer programs for non-white kids.
"The problem became personal for me because I had gone through the public school system," Abouelnaga said. "I saw that there was a critical need for summer education for our students."
So he went on to start Practice Makes Perfect. Schools pay for the program, but it's free for kids. With the support childhood mentors and friends at college, Abouelnaga has raised over $1 million dollars in grants and donations. The program is its fourth year and serves more than 500 students across the city.
Related: Facebook launched my startup
"Most of our kids aren't coming from academic households," said Brandon Espinosa, the COO for Practice Makes Perfect. "For us the summer was a space where we could create a program that was all comprehensive."
Abouelnaga says that little emphasis was put on education at his home growing up. When his parents migrated from Egypt, his father's arts and crafts store brought in steady income, even though he didn't graduate from high school. Abouelnaga had planned to take over the store, but eventually the 13-year-old and his brothers began spending most evenings on street corners selling candy to help pay the rent.
"After my father died, our family business crumbled. Overnight we went from lower-middle class to poor." Abouelnaga said. "That's when I started taking my education more seriously."