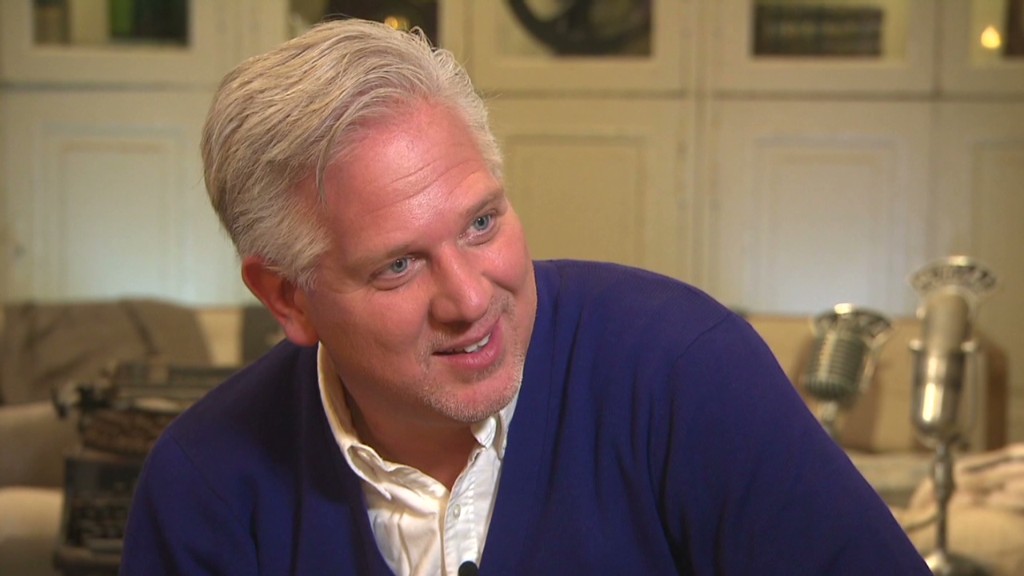 Three years ago Glenn Beck did something radical: he departed Fox News, where he had upwards of two millions viewers a day, and he asked those viewers to pay for his own Internet channel.
His channel, now known as TheBlaze, gained hundreds of thousands of subscribers, making Beck a model for other media personalities that want direct business relationships with their fans. TheBlaze is part of a virtuous circle of conservative media: Beck's free-to-air radio show and free Web site stirs interest in the $10-a-month Internet channel, and all of those outlets help Beck market books, sell tickets to his live stage shows and introduce new hosts.
"I am interested in delivering an experience for people," Beck told me in an interview for CNN's "Reliable Sources." "And I want to be in every -- in every possible venue."
Right now what's mostly missing is a home on traditional television. Yes, the lines between Internet TV and old-fashioned cable TV are blurring, but the vast majority of video-viewing still happens through cable. For the past two years Beck's company, Mercury Radio Arts, has been seeking cable distribution, but to date TheBlaze is only available in a fraction of the 100 million homes that have cable, satellite or some other form of pay TV in the United States.
"He's trying, but it's tough to get carriage," said BTIG analyst Rich Greenfield. A typical cable channel (like CNN) is owned by a company (like Time Warner (TWX)) that also owns a portfolio of other channels (like TNT and Cartoon Network), giving the owner a lot of leverage in its negotiations with distributors. That's what TheBlaze is lacking.
Big cable and satellite distributors "have no incentive to let independent networks on," Greenfield said. "They want to carry fewer channels and they no longer believe more content, even if unique, will add subscribers."
Related: Brian Stelter on the future of media
Indeed, there are many other fledgling channels in the same position as TheBlaze. No other channel, though, is so closely tied to a popular (and polarizing) commentator like Beck.
Beck knew that getting TheBlaze onto cable -- where it could compete with 21st Century Fox's (FOX) Fox News -- would be tough. When I interviewed him at his headquarters in Irving, Texas, I asked him what kind of feedback he has received from distributors like Comcast (CCV) and DirecTV (DTV) -- the country's biggest cable and satellite providers, respectively -- and he laughed.
"I'd probably let our attorneys handle that one," he said.
TheBlaze was initially picked up by the Dish Network (DISH) in 2012, in what was a big coup for Beck at the time. Since then, it has struck distribution deals with about 70 smaller providers. But the industry is top-heavy, and only two of the ten biggest providers, Dish and Cablevision (CVC), have supported TheBlaze so far.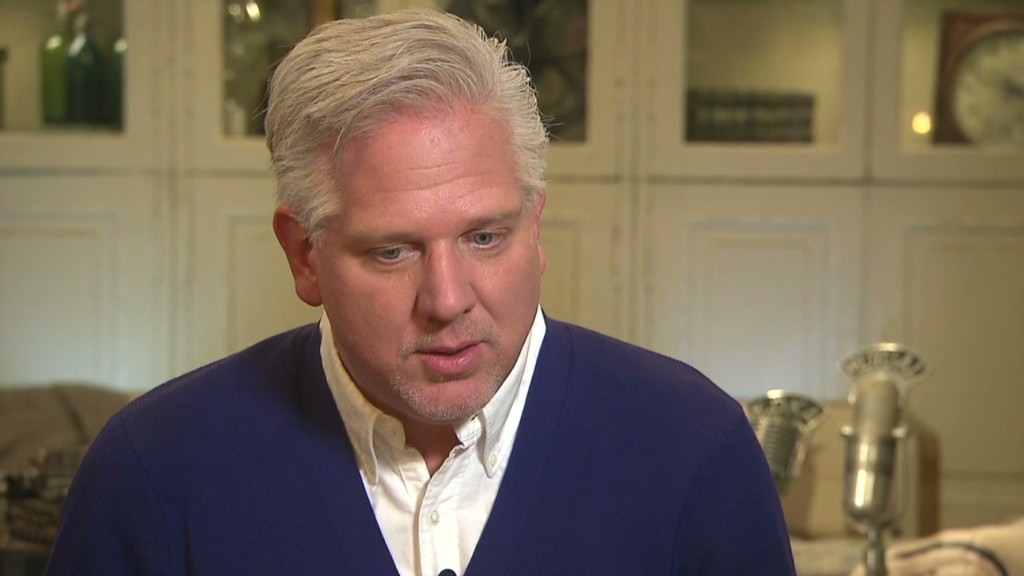 I told Beck about an exchange I had with an executive at one big distributor -- almost as big as Comcast. There's a simple reason why the distributor hasn't picked up TheBlaze yet, the executive said: "What happens if Beck gets hit by a bus tomorrow?"
In other words, what makes the channel worth carrying, besides Beck's own daily talk show?
I left Texas with the impression that Beck is preparing an answer to that question. TheBlaze currently has a number of other conservative and libertarian talk shows, sporadic documentaries and even a series called "Liberty Treehouse" for children. But in the future, if all goes according to plan, it will also have the kind of scripted shows that other cable channels are now known for.
"My focus is on culture," Beck said. "We're working on a few projects that are mainstream television that are ... rooted in history, so to speak."
He said he hopes the first scripted series will debut sometime next year.
Beck asserted that some of the opposition to carrying TheBlaze "is political," something that one of his regular guests, Rep. Louie Gohmert, also suggested earlier this year at a House hearing about Comcast's proposed merger with Time Warner Cable (TWC). Gohmert, a Texas Republican, challenged Comcast executive vice president David L. Cohen, who responded, "There is no judgment being made about carriage of The Blaze based upon political perspective."
Beck's company has come out against the proposed merger because, he said, "these companies are getting so massive that they have almost total control of a portal."
"When I left Fox, I -- my thought was, can a man still have an idea and a dream and go up against the titans and still make it? So far, the answer is yes," he added. "But if you can't crack the cable code without having the big, you know, some big corporation behind you, the answer is no. And I think that's a problem in America."
TheBlaze continues to be available via the Internet for $10 a month. Beck declined to say how many people subscribers he has, but Greenfield, the industry analyst, estimated 400,000.
Meanwhile, the companion news and opinion Web site TheBlaze.com now averages more than 25 million unique visitors per month. Beck describes the overall "footprint" of his company as "50 million people."
The more striking number to me is $90 million -- that's how much Forbes magazine estimates the company earns each year. Much of that still comes from radio, via Beck's daily syndicated show. If he can get TheBlaze carried in most of the 100 million homes with cable -- assuming a small per-subscriber fee is attached -- Beck's company will start to earn well over $100 million a year.