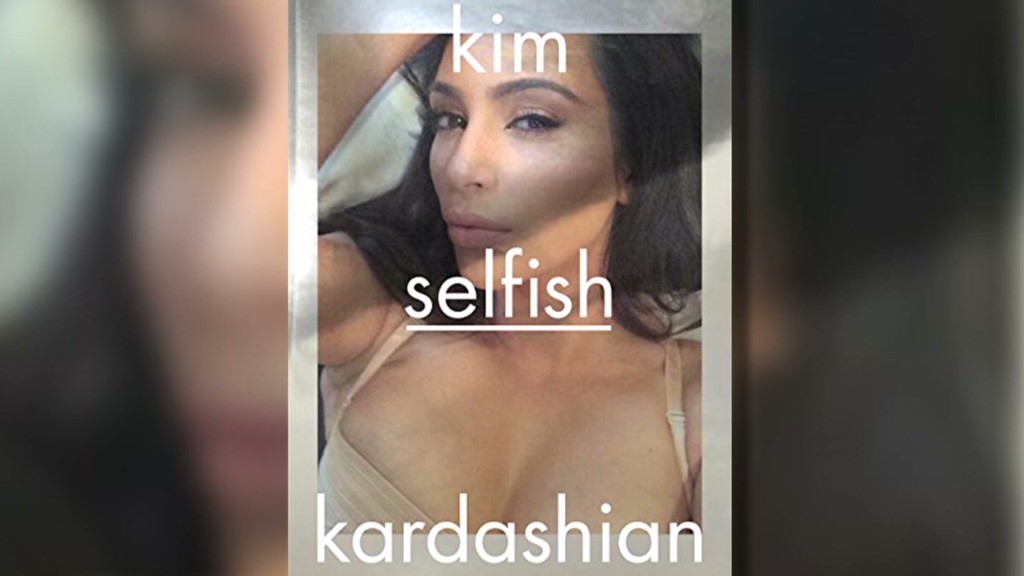 If you feel like you just haven't seen enough of Kim Kardashian, then you're in luck: She's publishing a book of selfies called "Selfish."
It seems hard to believe, but the reality-TV diva actually has a stash of photos that haven't been tweeted, instagrammed or otherwise posted anywhere else.
"Selfish" was written by Kardashian and features many "never-before-seen personal images" of her, according to Rizzoli, a publisher specializing in illustrated coffee table books.
Kardashian, who is famously famous for being famous, has tweeted tons of photos of herself -- and her various body parts -- to her 22.7 million Twitter (TWTR) followers as she documents her glamorous lifestyle with rapper-husband Kanye West and daughter North.
Related: Kim Kardashian's game makes $700,000 a day
For instance, she recently posted a work entitled "The Many Moods of Me" to Instagram. It features nine photos in tic-tac-toe "Brady Bunch" grid style, but just one person -- Kardashian -- with nearly-identical facial expressions in each.
While Kardashian images are plentiful and free online, the 352-page hardcover will cost $20 when it hits the market next April.
This is not Kardashian's first book. She co-authored a novel, "Dollhouse," in 2012 with her sisters Kourtney and Khloe. According to the back flap, the novel is about "three beautiful, loving and deeply loyal sisters who are the heart and soul of their family." It also has a leopard print cover.