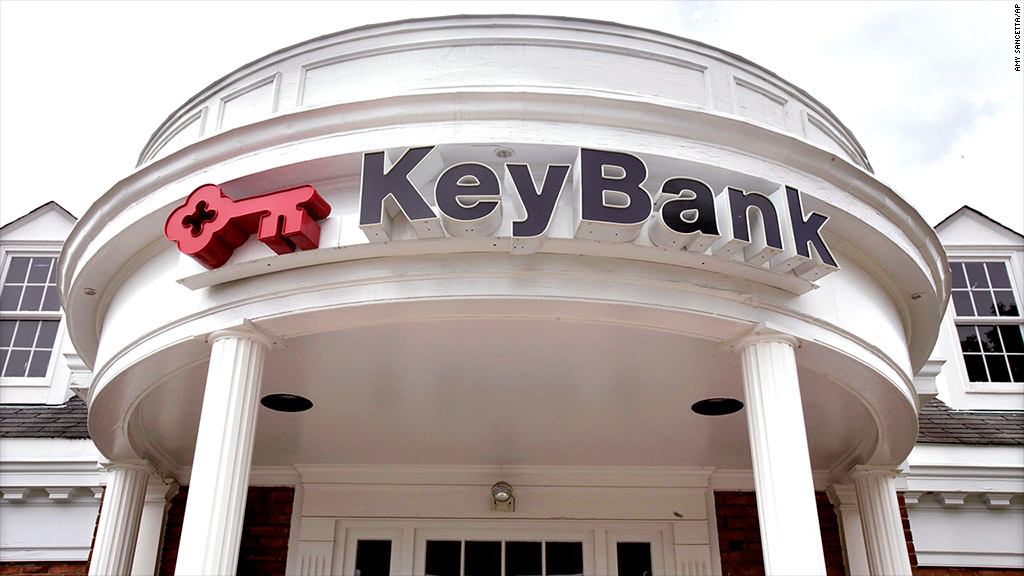 America's banks are finally learning to let go -- of cash.
Lending by financial institutions is growing at the fastest clip since the financial crisis, according to data from SNL Financial.
It's a sign of confidence in the economy after the darkest days of the recession, when financial firms, reeling from sour subprime mortgage loans and stricter regulation on capital holdings, largely refused to lend out the money they had.
Lending activity was up last quarter across most of the major banks, including JPMorgan, (JPM) Wells Fargo (WFC), and Citigroup (C) as well as their smaller, regional counterparts such as US Bancorp (USB) and KeyCorp (KEY).
While commercial lending was strongest, consumer auto loans and credit cards also ticked up.
Related: Non-bank loans: Quick, easy...and addictive?
Banks profit: All this lending has propelled bank earnings to near historic highs, a significant feat considering the heightened regulatory environment since the crash and the recent slowdown in bond trading.
Banks earned $40.24 billion in the second quarter, only slightly below the record $40.36 billion the sector made in the first quarter of 2013.
While a jump in merger and acquisitions and initial public offerings certainly didn't hurt, it was loan growth to both businesses and consumers that was most notable.
Related: Investors help the rich pay off student loans
In recent years, the near zero interest rates gave banks little incentive to issue new loans. Many executives feared the risk of a borrower defaulting wasn't worth the potential reward from the return. The bank wasn't getting paid enough to make loans.
As the economy improves, banks are seeing less risk in lending money out, and as interest rates start to rise, lending will likely accelerate further as banks profit more from loans.
That's hopefully good news for Larry Stottlemyer, who owns Adventure Park USA, an amusement park in New Market, Maryland. He is trying to secure a $3 million loan to build a water park at his business.
Stottlemyer claims it's been nearly impossible to get a traditional bank loan since the financial crisis, especially for a "true small businessman" like himself.
"It's been very, very difficult," he says. "I've had to jump so many hoops and so many hurdles."