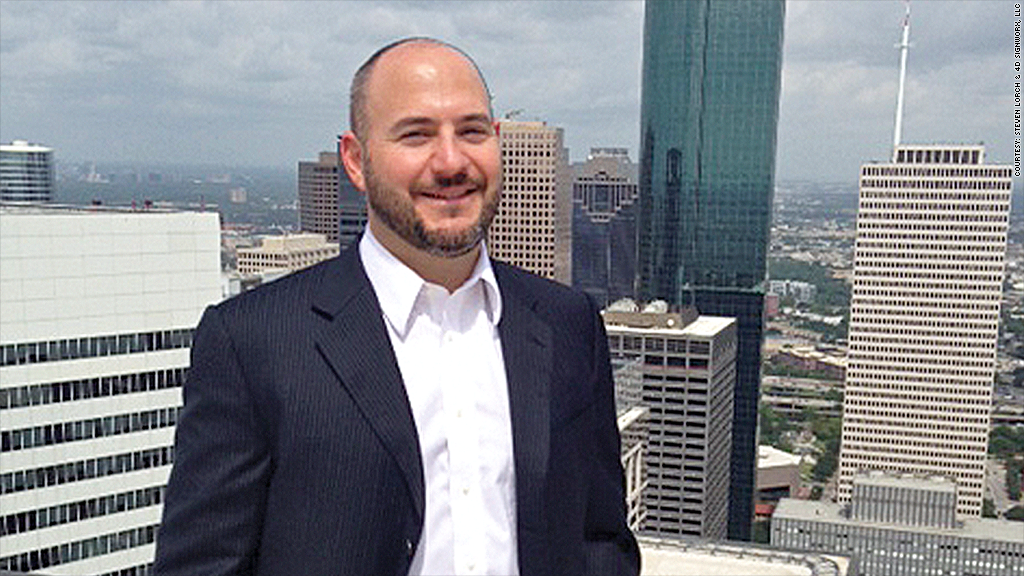 Matthew Mancuso feeds off complexity.
That's why he isn't worried about the dramatic career change he pulled off this summer. He's gone from being a spy to working as a financial advisor at Wells Fargo (WFC). It's not a typical transition for a James Bond type.
"One of the things that drew me to the markets from my former work is complexity," said the 37-year-old Mancuso. "The market, looked at broadly, is a complex system. I find that challenging and fascinating."
A few years ago he was sifting through grainy satellite photos to help advise U.S. officials on how to deal with the military threat from North Korea. It was one of his many tasks during a seven-year stint as an intelligence officer in the U.S. Air Force.
Related: The 5 top performing CEOs in America
Geopolitical hot spots: Mancuso's military and intelligence career brought him all over the world, including to many of the geopolitical hot spots that are currently keeping investors awake at night.
While in South Korea, he led a team of analysts studying air defense systems in North Korea -- and the broader Pacific Rim. Mancuso was deployed in Saudi Arabia during the lead up to the 2003 U.S. invasion of Iraq.
Related: Oil companies remove staff from Iraq
Mancuso also served as an intelligence instructor at a NATO-affiliated school in Belgium and lived in Afghanistan for over a year working in "business development." He's spent time tackling the dangerous IED problems in Central Asia, including the black markets that feed them.
As you may expect, there are gaps in Mancuso's history that he can't talk about. He did "super rewarding" intelligence and counterterrorism work at Science Applications International Corporation (SAIC), but can't elaborate due to "contractual obligations."
Related: From cancer survivor to millionaire
Unexpected career change: Eventually Mancuso left the spy world to move closer to family and friends in Texas. He got his Master's degree at Texas State University and lectured on ethics and society.
Earlier this year, Mancuso joined Wells Fargo Advisors in Houston and took his Series 7 and Series 66 exams, the certifications necessary in the industry. He started signing up clients in July, focusing mostly on retirees.
"Ten or 15 years ago I don't think I would have imagined myself doing this work," said Mancuso, who learned a lot from his aunt, a "pretty solid investor and trader" herself.
"There are a lot of interesting parallels between my previous work and being a financial advisor. Geopolitics and economics are pretty much intertwined on most levels," he said.
Related: I sold my startup to Cisco. Here's why
'Raw nerve' Mancuso also likes how rewarding it can be to help people manage their finances. Especially since many people aren't fortunate enough to be advised by someone trustworthy.
Mancuso's grandfather had money stolen from him by predatory brokers.
"It was about as disgusting as it gets. That left a distinct impression on me and hit a raw nerve. I would never want somebody to go through that in their sunset years. It's repulsive," he said.
Related: The unglamorous life of hedge fund startups
That's why Mancuso is focused on guiding retirees' investment decisions. Many of the people he is targeting as clients are former intelligence, foreign affairs and senior government officials who have relocated to Texas because of the booming economy.
But he's also still keeping an eye on the geopolitical picture, which has become increasingly important to investors given the recent blowups in Gaza, Ukraine and Iraq.
"I still have a keen interest in the great game. You think about the butterfly effect -- how these seemingly little issues overseas can have a big impact on the system as a whole," he said.