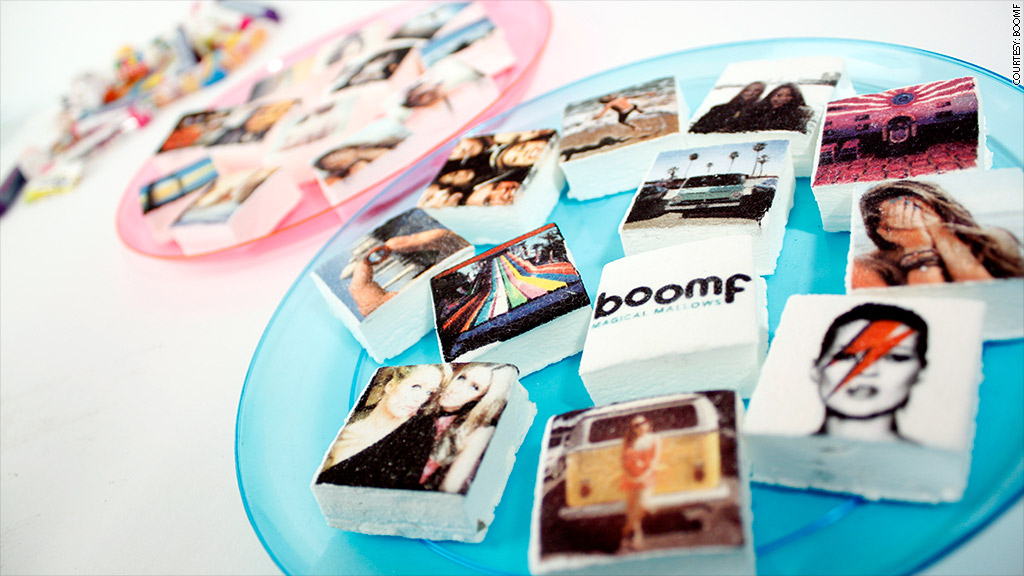 Move over Kate Middleton!
Younger brother James Middleton is stealing the spotlight with his candy business that prints Instagram and Facebook pictures on marshmallows.
The British startup -- Boomf -- charges £15 ($25) for a box of nine customized marshmallows that can be ordered online and shipped anywhere in the world.
Middleton told CNNMoney he's expanding in the U.S. to ensure orders ship within three days. He's also planning a shop in New York.
By all accounts, customers love eating their own selfies, with one Twitter user exclaiming "HOLY HOT CHOCOLATE!!! MY FACE IS ON A MARSHMALLOW!!!"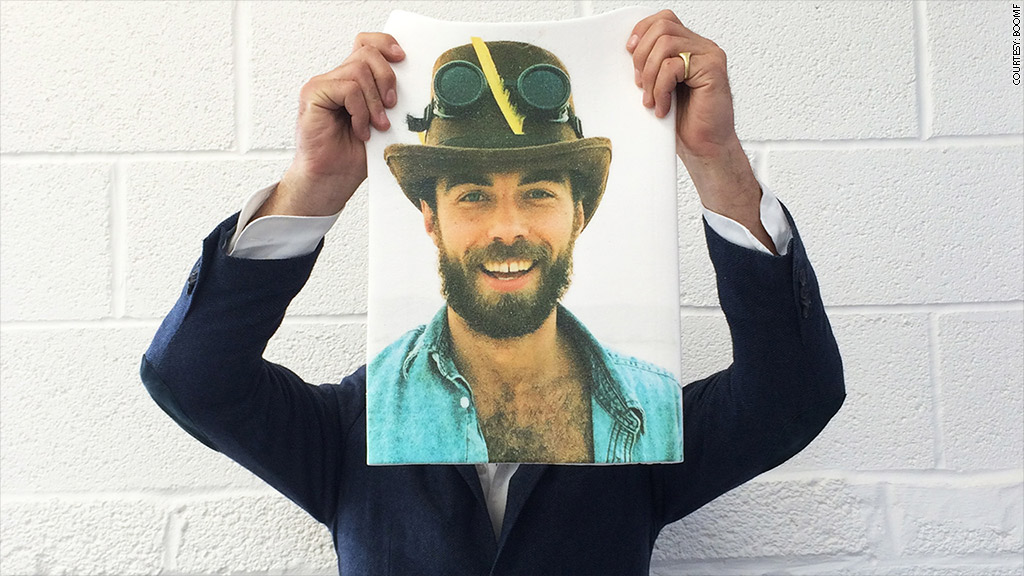 The company has just raised £1 million ($1.7 million) from Nick Jenkins, founder of customized greetings card firm Moonpig, and other digital entrepreneurs.
Boomf has shipped over 2 tons of marshmallows in less than a year and made £100,000 ($168,000) in sales its first three months.
Related: Would you order this $78 taco?
One perk of channeling Willy Wonka: Middleton gets to do "continuity checks," testing every marshmallow batch before they're shipped out from the factory.
But has nephew Prince George tasted the marshmallows? Middleton won't say.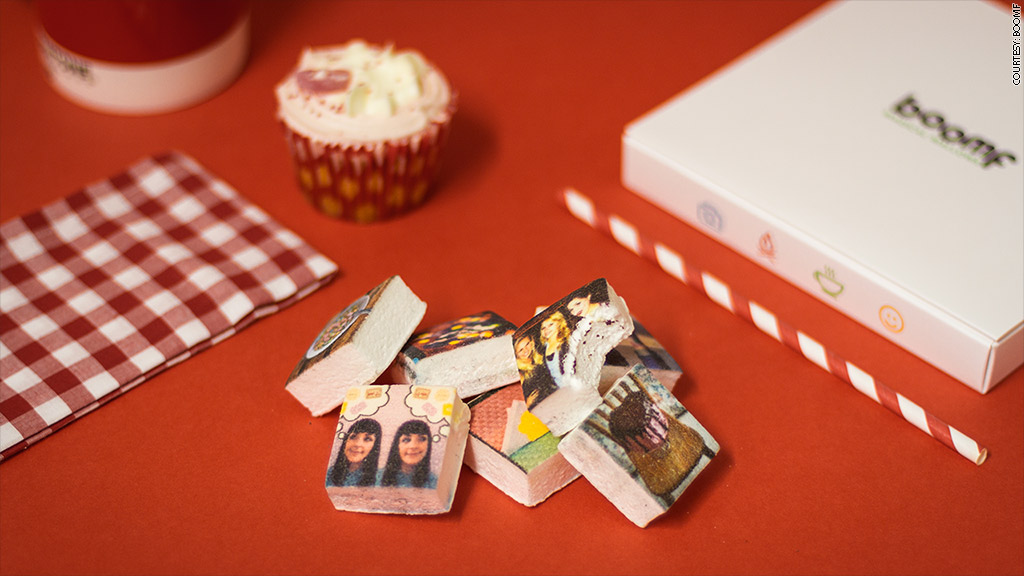 Boomf was inspired by Middleton's experience of launching cake start-ups, which haven't quite hit the same sweet spot.
"Marshmallows are quite durable and they're just fun," making them easy to ship and share, he said.