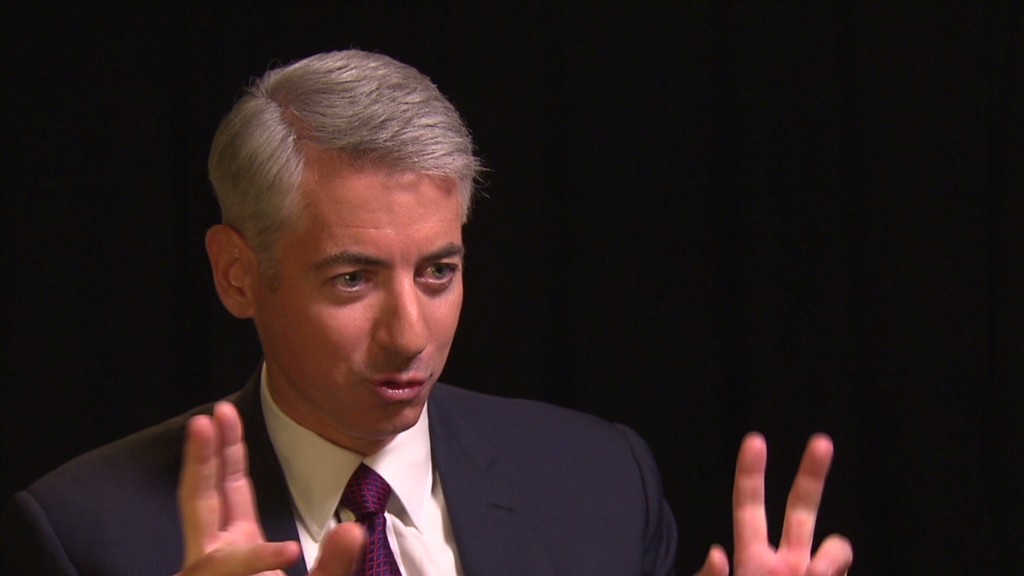 Billionaire Bill Ackman is akin to the Richard Sherman of Wall Street -- opinionated, driven and mostly successful. Now Ackman wants average investors to share in his spoils.
In a letter to investors Wednesday, Ackman said he plans to take one of his funds -- Pershing Square Holdings -- public later this year.
That means regular people across America could get a stake in his fund that has only been open to the wealthy and connected.
His reasoning: to give even more sway to activist investors like himself. Ackman's investing strategy is to make large bets for or against certain stocks and then lobby aggressively for change the management, corporate structure, or overall business to achieve the returns that he wants.
Related: 5 bold ideas from hedge fund titans
With greater financial firepower, Ackman argues, activists will be able to go after more large companies that aren't operating in the best interest of shareholders.
"Prior to the arrival of shareholder activism, when shareholders were disappointed with management, they had no choice but to sell because they had little if any recourse," Ackman declared in the investor letter. "Today, they call a shareholder activist."
But Ackman is known for some high profile flops.
Most famously, he disclosed a $1 billion bet against Herbalife, the controversial maker of diet shakes and supplements, based on the belief that the company is a pyramid scheme. Despite his best efforts to openly campaign against the company, the stock has soared.
He also took a beating on an investment in troubled retailer J.C. Penney in recent years.
Still, Ackman's track record is impressive. His Pershing Square Holdings fund returned 32% in the first half of 2014, compared to a 7.1% gain for the S&P 500.
At the end of the day, investing in a publicly traded Pershing Square is essentially a wager on Ackman himself.